The Malaysian Auditor General's Report 2013; the third series of which was released just yesterday; is not anyone's idea of fun-time reading but if you can get through the pages and pages of seemingly boring text, there's a love story right there.
If that document was turned into a love letter from the AG to the relevant ministries, I reckon it'll look something like this (P.S. I picked the highlights because of course you don't want 132 pages of text. You're welcome).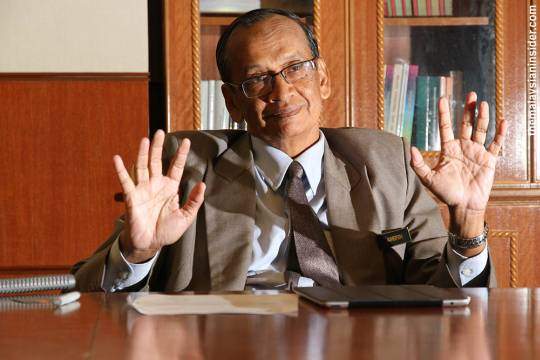 A Love Letter from the Auditor General
Dear Beloved Government Ministries,
If I could put a definite date on the last time since I've written you; it would be one year and 40 days ago (but who's counting?). As I always do, I wrote you a lengthy letter on all the things I loved and hated about how you managed our money. This year, I do so again with the fervour and dedication I had last year.
Overall Performance
I love it when you try to do better for me (and the Rakyat). You've outdone yourself with 2013 being the best in 4 years as far as overall financial management is concerned. In 2013, 23 ministries were being rated excellent as compared to 22 in 2012 and 19 in 2011. I could go even further back but then you'll say I am being calculative. You know I am not calculative when it comes to you (well, maybe a little. I am an Auditor General but you promised to love me anyway).
However, I am a little disappointed at the way your Departments performed on their level. In 2013, only 21 (46.7%) out of 45 Departments were rated as excellent compared to 21 (53.9%) out of 39 Departments in 2012 and 21 (50%) out of 42 Departments in 2011. Perhaps you need to be harder on them, dear.
Real Property Gains Tax (RPGT)
Having our own little love nest is so important to us that I know you devised this ingenious taxation system to make sure property prices aren't continuously artificially inflated so other lovebirds can also enjoy having a home.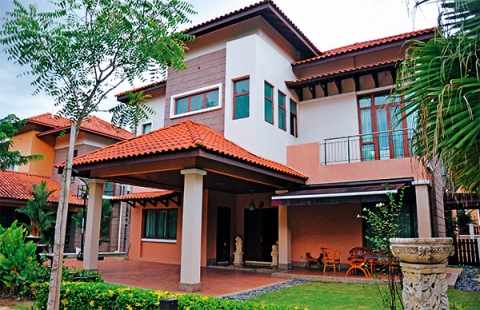 Overall, management of RPGT collection was satisfactory and you collected revenue amounting to RM537.60 million, RM607.99 million and RM787.29 million for the year 2011 to 2013 respectively (I am thinking a second honeymoon in the Cayman Islands?).
But before you get 'lucky'; please know I am sufficiently disappointed that you missed some collections that could've made our coffers bigger. There were RPGT arrears amounting to RM773,636 involving 19 individuals and 6 companies; the 10% tax increase under subsection 21(4), RPGTA 1976 amounting to RM17,122 was not imposed on disposers; and civil suits under section 23, RPGTA 1976 were not taken against 6 companies with tax arrears amounting to RM590,263!
Dear, how could you let such an oversight happen? Nevermind, let's get on to the next item.
Research and Development
I write this with disappointment. Only RM199.63 million was spent when RM355.95 million was approved for the Science Fund. You ask for all this money and don't use it? Surely, after all these years you can't expect me to believe you have any problems spending money! Also, there's a matter of the RM3.74 million you need to get back from the relevant folks for stuff you paid for but were never done. This includes the science fund extras, the Techno Fund (what was this about anyway, your sudden obsession with feng tao music?) extras and some other stuff I forget but are in my longer letter that's being held up by POS Malaysia.
Paddy Seeds Subsidy
You paid farmers a total of RM436 million in subsidies from 2007 till 2013 and this helped them get a better grade of seed for the benefit of all of us rice eating Malaysians. But it turns out you paid RM0.41 million in improper subsidies to people who were not in compliance with their agreements. Also, an allocation of RM7.11 million was earmarked for this programme in Sabah and Sarawak in the budget but it hadn't been actually been extended there yet. Something's seedy here (geddit? Oh I was always the funny one in this relationship).
1AZAM Initiative
Although your women (ahem, the Women's Ministry) did an excellent job in finding employment for 265 participants whom we spoke to, but we were disappointed that give or take 50% were not able to increase their household income by more than RM300. The scheme has cost RM1.6 billion in public funds. I don't know, dear. They might want to know why performance was so lacklustre even with such an ample budget. I think it might have something to do with the selection of participants which were not all done the right way via eKasih (remember that pesky decision National Action Council (NAC) 3/2010?) but I could be wrong so I listed more suggestions in my full, extended letter to you.
Payment to Dead Veterans
It's kind of you to want to not discriminate between the living and the dead but was it truly necessary, my love, to pay them pensions equalling RM12 million? We're sure their next-of-kin made good use of the funds to erect memorials and plan how they will next defend the country but considering we had to borrow RM111.770 billion in internal and external loans, surely we have no room for more unnecessary expenditure?
But I should have known you by now, dear. This is one of your weak points. Apparently this paying of pensions to dead veterans have been going on since 2011. You must really have a thing for the dead.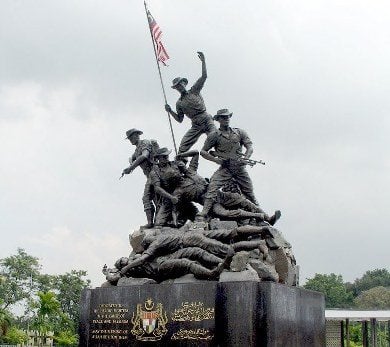 Signing Off Now
Before I end my note to you this year (I've also made a longer version for your bedtime reading pleasure), let me also remind you about those outstanding summons that people never seem to pay. Is PDRM doing anything about it? Also, what's going on with 1Bestari? It's seems like I can never get a good enough connection in those places to listen to Spotify. Hopefully, I'll have less to say next year but we shouldn't bet on it (because betting is haram)!
Faithfully Yours,
A-G
If you guys didn't realise, most of it was written in jest but the numbers are real as are the AG's comments, commendations and complaints (well, for the most part). You can find the original comments and criticisms on the AG's official webpage. But what's not-so-funny and actually pretty interesting is that just like your company and mine; the government ministries get audited too and because taxpayers (you and I!) fund the government, we get to look at the report (it's public viewing).
What do you think of this year's report?