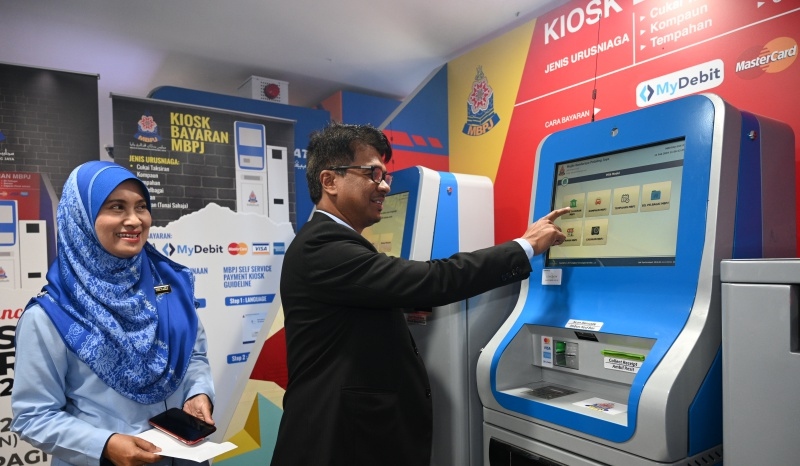 (Image: Selangor Kini)
MBPJ has launched five new self-service electronic kiosks located in Petaling Jaya, making it easy and convenient for the public to settle Petaling Jaya City Council-related bills.
Deputy mayor Johary Anuar mentioned that the kiosks allow the public to settle a wide range of bills including assessment, compound, rental, and deposits. The machines accept cash, debit, and credit cards as payment methods – even American Express cards are supported! The machines are also equipped with security measures, allowing it to detect and reject counterfeit notes.
(Image: Selangor Kini)
The kiosks are located around Petaling Jaya: two at the council's headquarters near Civic Centre, two at the council's tower (Menara MBPJ), and the last one at the Kota Damansara branch. To ensure convenience to the public, the kiosks are accessible daily including public holidays from 7.30am to 9pm.
The new payment kiosks were the result of a one-year trial run since 22 January 2018 which recorded 622 transactions with bill settlements of RM295,280 in total.
(Source: The Star)