How much of Malaysia have you really seen? If you want to take a trip away from the mainstream and tick some lesser-known local destinations off your bucket list, we've got a plan for you to make that dream a reality. Just book some time off work, grab your road trip buddies, and get behind the wheel for a 10-day trip discovering eight hidden gems in eight different states across Peninsular Malaysia.
#1 Start in Selangor at Dark Cave, Batu Caves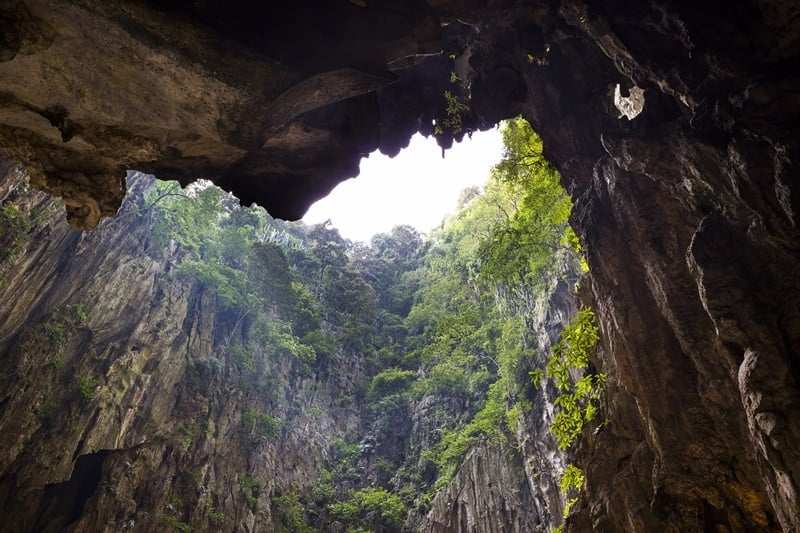 Kick off your road trip early at the first destination on the itinerary – Dark Cave at Batu Caves, Malaysia. Most Malaysians have been to the Temple Cave at Batu Caves before, but many miss out on the chance to explore the Dark Cave through an educational tour.
For RM33 with a discount for MyKad holders, you get a 45-minute guided tour conducted in the total darkness of the cave. Headgear and flashlights are provided as you learn more about the cave ecosystem. After your tour, hit the North-South Highway for a two-hour drive north to your next road trip stop.
#2 Up north to Kellie's Castle in Batu Gajah, Perak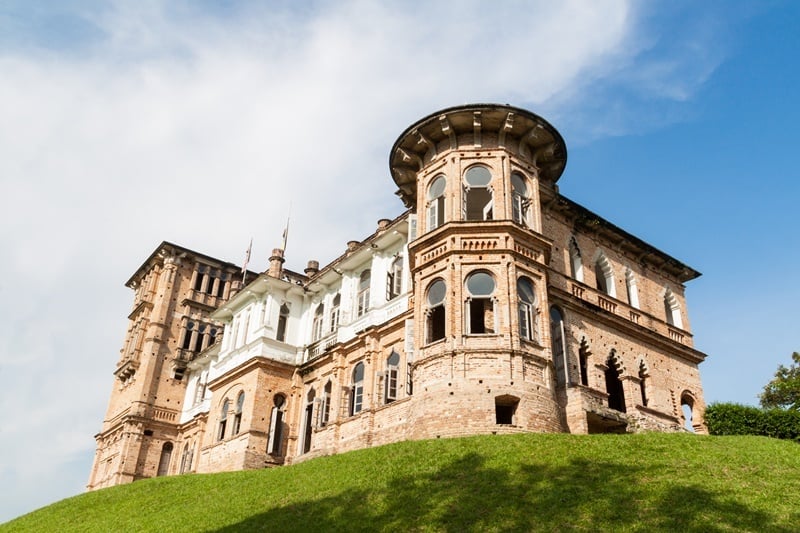 Travel off the beaten path by taking a short detour off the highway to Kellie's Castle. It is an unfinished mansion built by a Scottish planter named William Kellie-Smith in the early 20th century. With British, Moorish, and Indian elements of Gothic architecture, it is a must-visit for history and architecture buffs, as well as Instagrammers on the hunt for that perfect romance-tinted shot.
Kellie's Castle is open to visitors at a fee of RM10 for tourists and RM5 for locals. After your visit, take the 30-minute drive to Ipoh where you can stop for the night. Ipoh is known for its traditional kopitiam fare as well as its signature bean sprout and chicken dishes, so you can ensure that you'll be feasting well during your time there.
#3 Journey east to Pasar Besar Siti Khadijah, Kota Bahru, Kelantan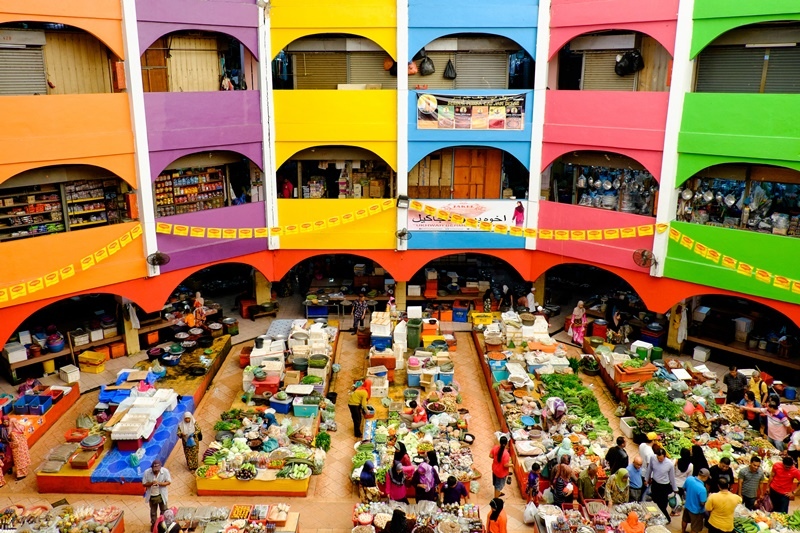 Leave Perak in the morning and settle in for a long drive across the Peninsula to eastern Kelantan. Here, the gem for you to uncover is the four-storey Siti Khadijah Market in Kota Bahru. In honour of its traders, who are mostly female, the name of the market was changed to that of the Prophet Muhammad's wife, who was a successful businesswoman.
The market is open daily from 7am to 6pm. You can get everything here from fish, vegetables, and poultry to authentic Kelantanese dishes and non-food items; this market is the pulse of Kota Bharu's business scene.
#4 Drive down along the east coast to Bukit Keluang, Terengganu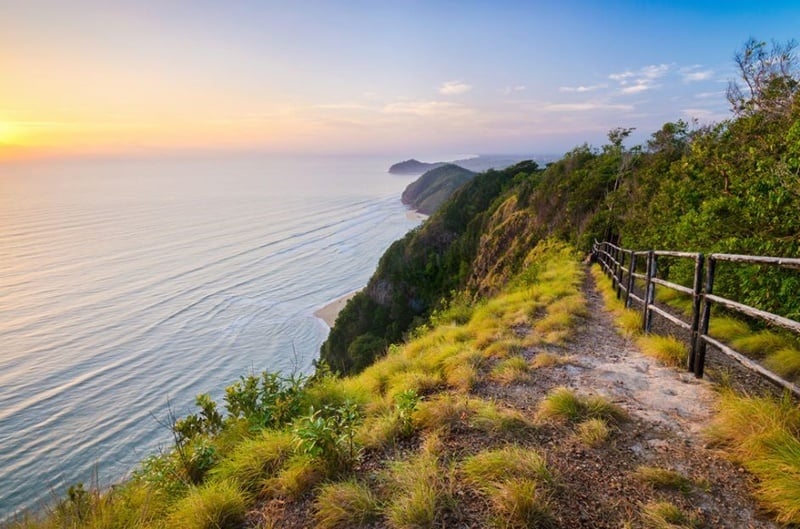 The next day, take a leisurely drive down to the lesser-known seaside hill of Bukit Keluang in Kampung Raja, Terengganu. Bukit Keluang is a true hidden gem which boasts stunning views of the South China Sea from its hilltop and wooden walkway along the coastal cliff edge. The hike up the hill is an easy one and you will be richly rewarded with the sea breeze and scenery.
You can easily spend the day drinking in the breath-taking views or exploring the beaches and sea caves of the area. For accommodation, you can settle in for the night in Kampung Raja itself or a nearby town.
#5 Release baby turtles at Cherating, Pahang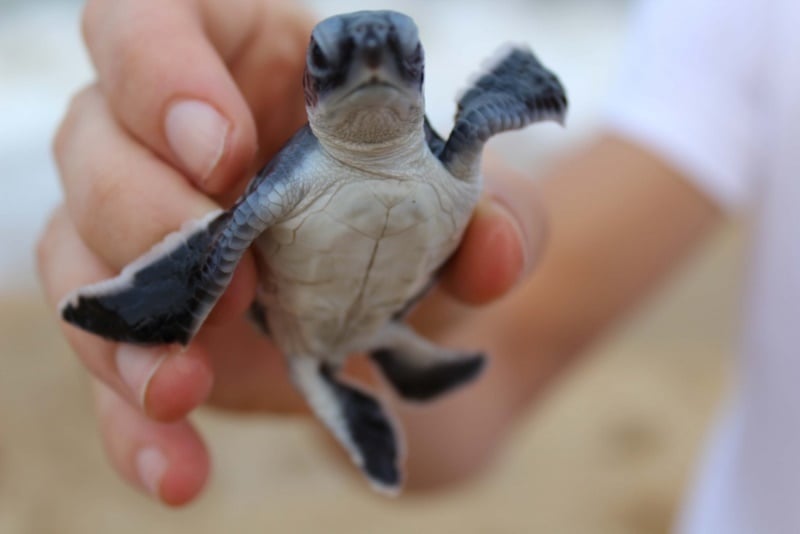 (Image: Club Med)
Our next stop is a four-hour drive away at Cherating, Pahang. A beach town on the eastern coast, it offers all the benefits of sea and sand without the hassle of journeying out to an island by boat. From little hostels to Asia's first Club Med, there is a range of hotels to choose from, so take your pick and relax here for a couple of nights.
One of the main highlights of Cherating is that it is home to a turtle sanctuary. Baby turtles inhabit little pools here until they are old enough to be released to the sea. At night between June and September, you can book ahead to participate in releasing the baby turtles to the sea.
#6 Seek adventure in Endau-Rompin National Park, Johor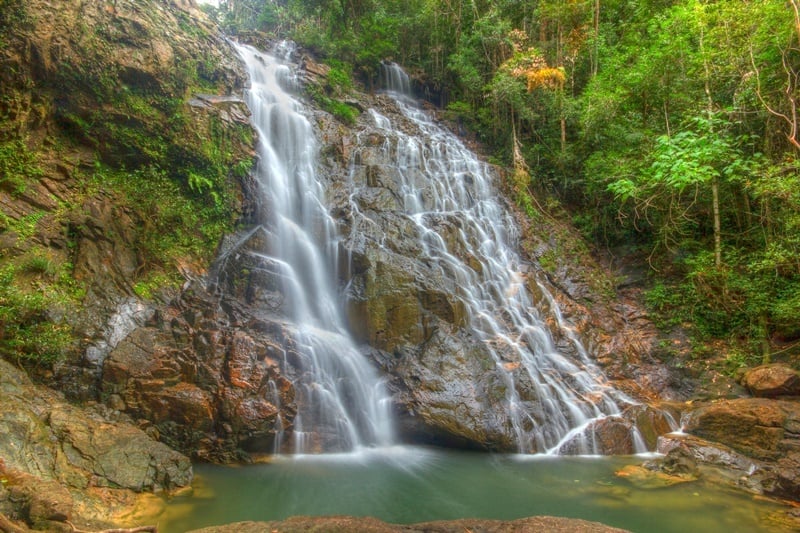 Buckle up for the next part of your drive and probably the most challenging one. The Endau-Rompin National Park is a true jewel for anyone who wants to experience the flora, fauna, and waterfalls of the jungle in natural form. Spend two nights here to make the most of your visit – you can stay in the chalets run by the park or pitch your own tent at the dedicated campsites.
There are three entrances into the park; for this trip, you can either enter through the Pahang entrance or the west entrance near Bekok. Make sure to plan your route well in advance as some roads leading into the park are only accessible by four-wheeled drive vehicles.
#7 Travel back west to Pantai Klebang, Melaka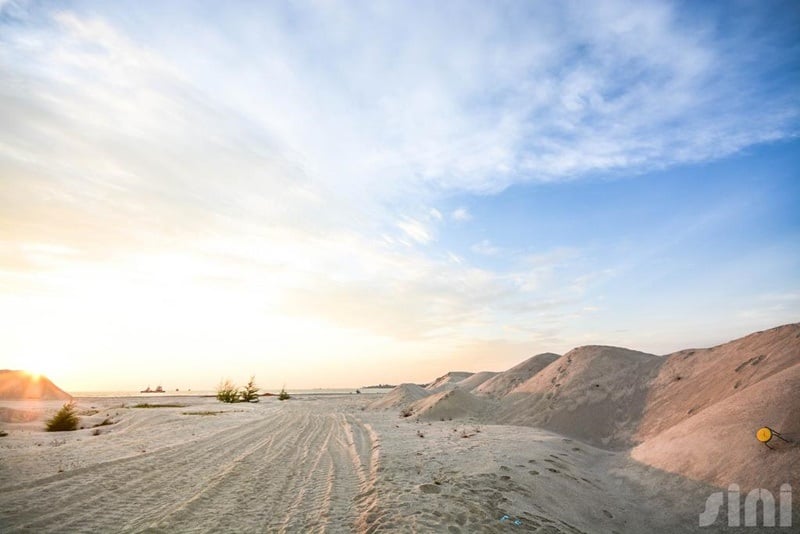 (Image: Sini)
After roughing it out in the jungle, it's time to get back to some proper Instagram business on the western coast at Pantai Klebang, Melaka. This is not your average beach; Pantai Klebang is a terrain of sand dunes that form a desert-like landscape unlike any other place in Malaysia. Coupled with the sun setting on the horizon, you're guaranteed a perfect background for your new profile picture.
You can get your fill of food and drink at Pantai Klebang from the food stalls around the area or the famous Klebang Original Coconut Shake. You can also venture to some of the nearby restaurants to try out the regional Nyonya and Peranakan cuisine before spending your last night of the road trip in the quaint, historical city of Melaka.
#8 Wrap up with Astaka Morocco in Putrajaya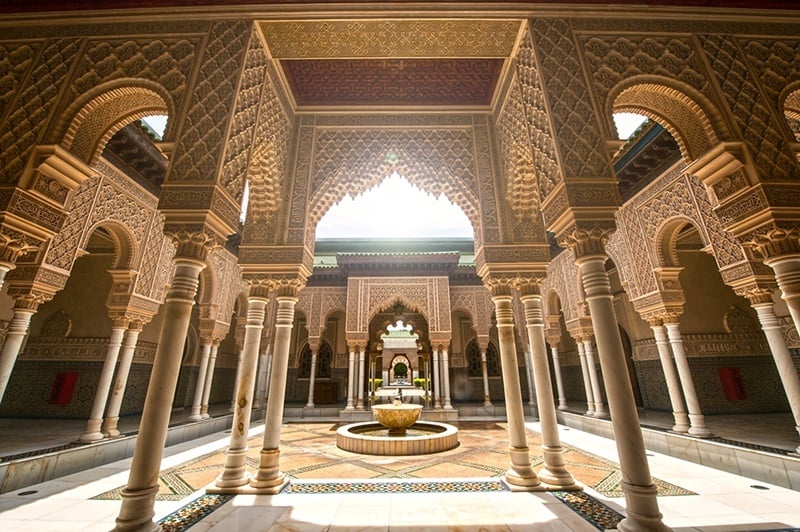 (Image: Tourism Malaysia)
Before you head back to the state where you first started, don't miss out on the opportunity to swing by this beautiful building in the Federal Territory of Putrajaya. It's less than two hours' drive away from your previous stop, so don't miss out on grabbing this last photo opportunity before you end your road trip.
Astaka Morocco is a Moroccan pavilion located within the Putrajaya Botanical Garden and costs RM3 to enter. The pavilion features colourful terracotta tiles, grand courtyards, and intricate ceilings, and was built to symbolise strong diplomatic ties between the Malaysian and Moroccan governments.
Safety checklist before your road trip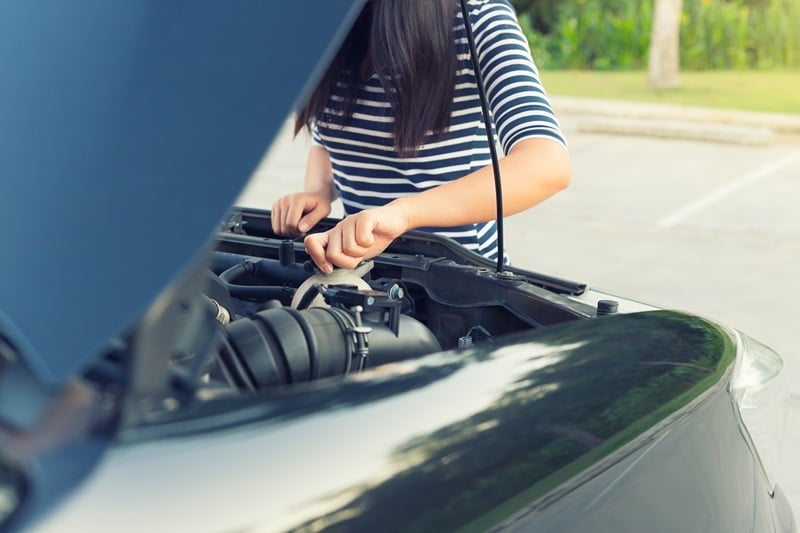 Check your car
Your car is probably the most important thing you'll be relying on for a road trip. Get it serviced ahead of your journey, making sure that the mechanic conducts the proper checks on the battery, brakes, and engine. Your windshield wipers, car lights, and air conditioning should all be in perfect condition too.
Equip yourself with knowledge
You really shouldn't take off on a long road trip without arming yourself with any prerequisite knowledge! Plan properly and study your route closely, taking into consideration any contingency plans. If you don't know how to change a flat tire or jump start a car, you should learn how to do so before the road trip.
Stock up
Don't find yourself caught short of the necessary items for your trip. Make sure your phone is in good working condition with the right chargers and cables, and that your GPS is working fine. Also, don't forget the basics in the form of a bottle for drinking water, lots of snacks, and an emergency kit just in case!
Be insurance-ready
When it comes to insurance-related matters, you should make sure that you have your insurance card and insurance on-the-road assistance number on you for the trip. You may also want to contact your insurance agent to review your insurance coverage and liability limits.
So, what insurance will you need to protect you on your road trip?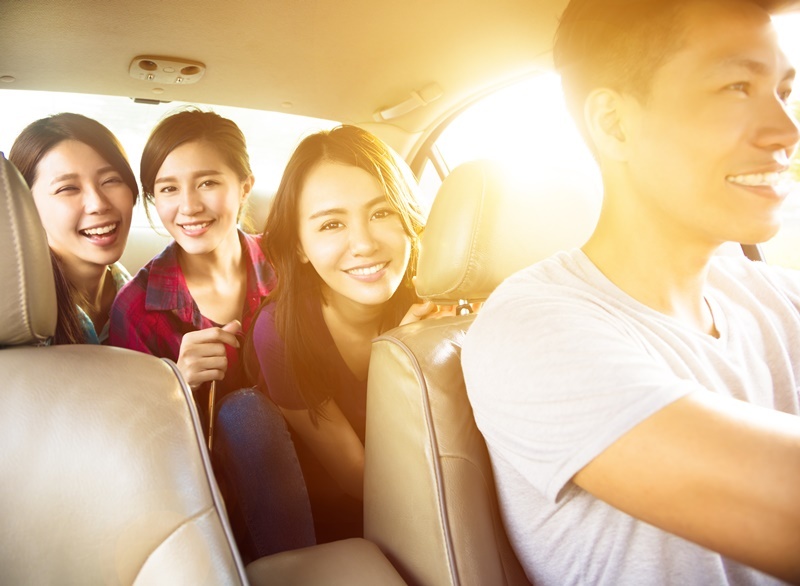 Review your motor insurance to ensure that you're getting the best coverage for your vehicle should an accident, fire, or theft occur; comprehensive plans also cover third-party liabilities such as injury or death to another party or damage to their vehicle. You can also look into adding on optional benefits to your policy such as coverage for your vehicle's windscreen and named secondary drivers.
Since you're going on a trip, it would be fitting to get travel insurance to save yourself any potential headaches on your holiday. A travel insurance plan is not only useful in the case of serious incidents like accidents or the need for medical attention, but also offers compensation for travel inconveniences such as trip cancellations or travel delays.
Personal accident insurance compensates you in the event of untoward incidents such as death, permanent disability, and so on. It may be a grim thing to think about when you're about to go off on a holiday, but it's always best to opt for maximum peace of mind on your trip. Your insurance plan could also offer additional benefits over a lifelong policy to cover various financial obligations.
Let RHB cover you as you cover Malaysia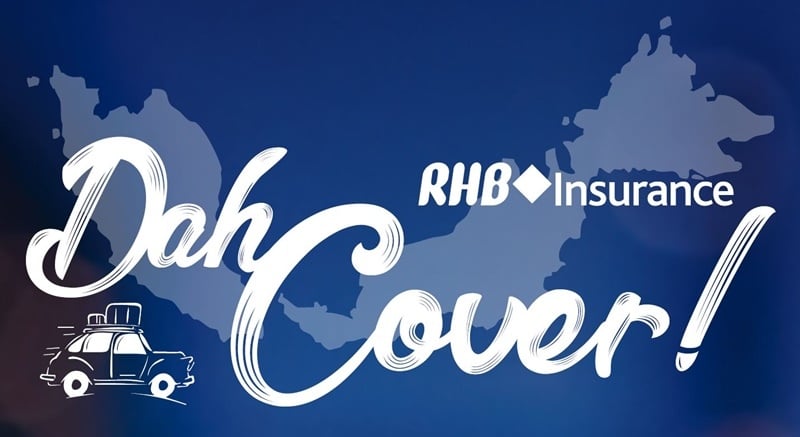 If you're thinking of getting yourself any of the insurance plans above, want to switch providers, or simply wish to extend your insurance coverage, have a look at the services RHB Insurance has to offer. RHB Insurance has covered Malaysia for four decades and is launching a travel-oriented Dah Cover campaign in conjunction with its 40th year anniversary.
The campaign encourages you to discover the secret wonders of Malaysia as you embark upon your road trip to hidden local travel destinations – and you can do it under the protection of RHB's motor, travel, and personal accident insurance coverages. The promotions offered under the Dah Cover campaign include free personal accident insurance when you sign up for any policy with RHB Insurance and a 40% premium discount on a second policy sign-up.
You can head over to the Dah Cover website to discover more hidden travel destinations in Malaysia and other useful road trip tips. While you're there, find out more about the Dah Cover campaign and get yourself the right insurance coverage for a worry-free road trip uncovering the hidden gems of Malaysia.