As a traveler, it can be said that the most satisfying part of the traveling lies in the chance of experiencing different country-specific things that you will not be able to try back home. A common theme with traveling is that there are some things that can only be experienced in a specific city or country, but thanks to the beauty that is planet Earth, here are some unexpected experiences you wouldn't think can be done right here in Asia. Best thing is, you won't break the bank doing them!
Camel Riding in Bali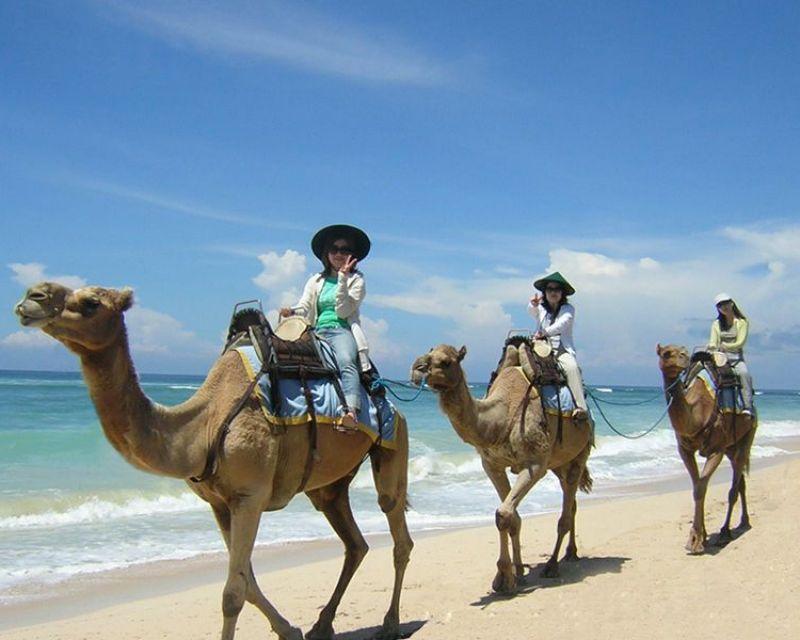 (Image: Camel Safari)
You might be thinking that we are joking when we say about riding camels along the beaches of Bali. After all, you could be thinking, how are camels even related to Bali to begin with?
However, there is a little enterprise known as the Camel Safari at Jimbaran beach that offers a one-hour camel ride for IDR672,000 (~RM190) for adults and IDR386,000 (~RM109) for children. Not a bad deal indeed considering that camel rides in Egypt can fluctuate between $85 – $294 (~RM345 – ~RM1195).
Dolphin Spotting In Hong Kong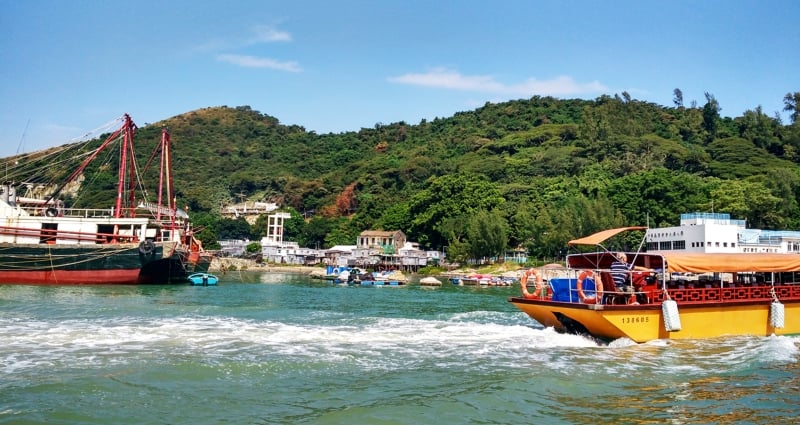 (Image: Lena Around)
Here is another one that will make you gape in awe. The Chinese White Dolphin is a special species that you can only see via a boat trip to a fishing village in Hong Kong called Tai-O village.This novelty is surprisingly affordable, especially when compared to similar attractions elsewhere. Here's how much it will cost if you are to observe dolphins in other places.
| | | | |
| --- | --- | --- | --- |
| Venue/ Tour | Tai-O Village boat ride | Ocean Park | Ramsey Island Boat Trip (UK) |
| Price (Per Person) | HK$20-30 (RM10.36 – RM15.54) | HK$480 (RM248.64) | £60 (RM319.89) |
However, there are a few boat companies here that offer these rides at different prices so it is better for you to compare the prices before planning your activity. In the meantime, you can try some of the freshest seafood in Hong Kong (from geoduck to fresh abalone, you'll be spoilt for choice!), all of which you can try out at Tai-O village with the rest of your travel budget.
Wine Tasting In Macau (Dairy Desserts Too)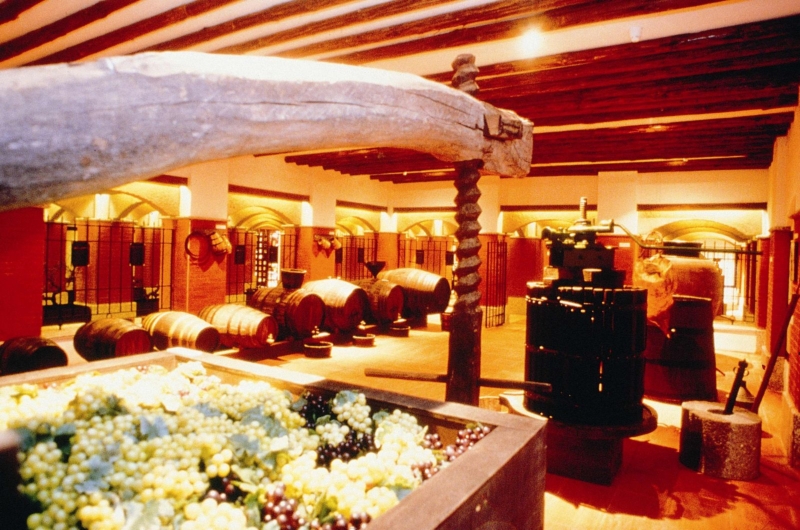 (Image: Travel Notes)
When you think about Macau, perhaps the first few things that come to mind are the ruins of Saint Paul, the casinos, or even its egg tarts.
However, Macau is a surprisingly good destination for wine tasting. For just MOP15 (~RM7.50), you can learn about the history of winemaking and even taste some the 1,100 wine brands that are available, making it a very much a value-for-money experience indeed.
There's even a wine museum here, but that is temporarily closed for renovation. As an alternative, you can go to the Yee Shun Dairy Company to satisfy your sweet tooth with its milky desserts (the double steam milk pudding and the red bean milk pudding comes highly recommended). If you find that the shop is too crowded for you, rest easy as the dairy company has three other branches situated in Macau and four branches in Hong Kong (an hour ride away via the express ferry).
Learn To Weave In Vientiane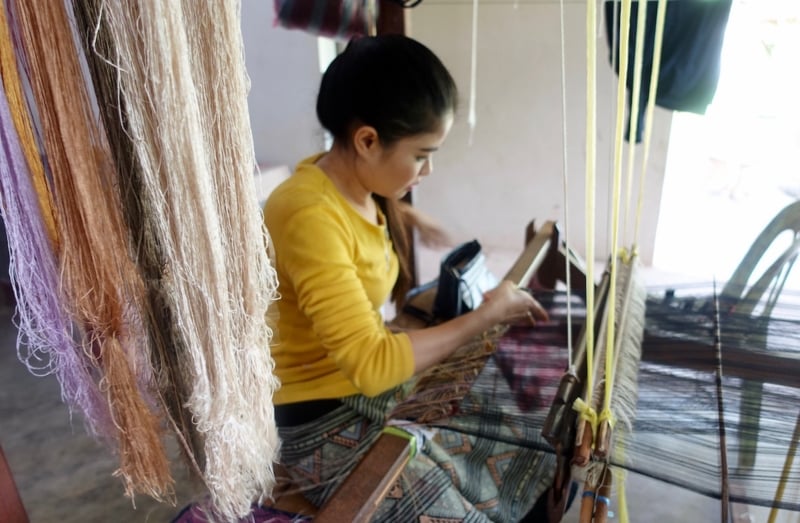 (Image: Eat Drink Laos)
The capital of Laos boasts many architectural attractions like Pha That Luang (the gold covered Buddhist Stupa) and Wat Si Saket (the temple with thousands of Buddha figures). Tourists also flock to buy the various delicate hand-made souvenirs made from silk.
Interestingly, you can also try your hand at learning how to make the souvenirs yourself. The Houey Hong Vocational Training Centre for Women (a non-profit organisation that helps underprivileged women) allows tourists to take basic weaving and natural dye lessons with some of their students.
Considering that weaving classes in the heart of Kuala Lumpur can cost between RM150 – RM300 per 2.5-hour session, 180,000 Laotian kip (~RM86) for a full-day session is a pretty decent deal. Plus, the experience you'd get from doing this in a foreign city is surely one to savour.
Drinking Coffee With The Birds In Hanoi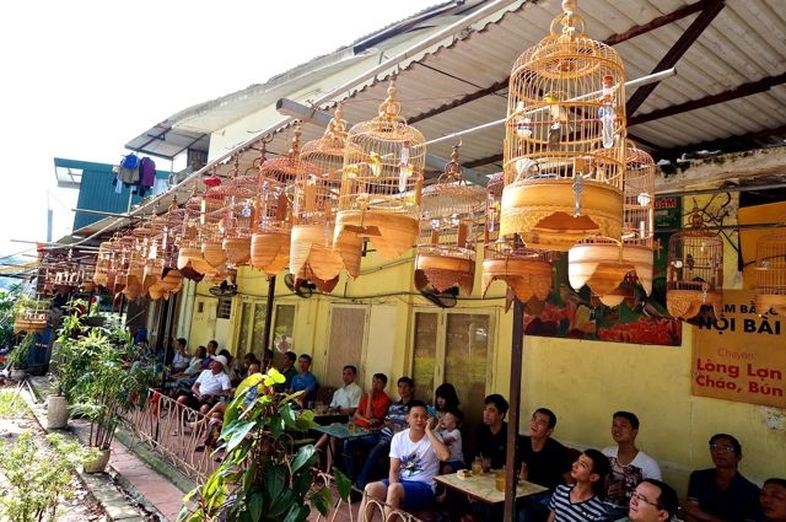 (Image: Go Global Today)
We conclude our list with a destination that's synonymous with well-preserved colonial buildings: Hanoi. Most of us are familiar with Vietnamese coffee and it's distinct flavour that separates itself from coffee beans from different countries.
Now, imagine savouring Vietnamese coffee with the melodious chirp of songbirds in the background. If that sounds strange to you, one of Hanoi's hidden gems, the Bird Cafe, will surely be a surprise. Unlike a traditional cafe, the Bird Cafe does not have a signboard as the business relies on the word of mouth as well as the sound of birds chirping to attract their customers.
The Bird Cafe in Hanoi is definitely a unique offering, and one that is likely not available here in Malaysia – with so many hipster cafes around, perhaps this could be a business opportunity!
If you are planning to visit the bird café in Hanoi, take note that the cafe is at its busiest on the weekends, from 8 am to 10 am.
Time to Plan Your Next Adventure
We hope that this list provides you with inspiration for your future travel itinerary abroad. As you make your travel plans, we encourage you to make the necessary preparations for a smooth journey and peace of mind. You can even checkout Agoda to check for cheaper accommodation rates to fit within your budget! Don't forget to get travel Insurance that suits your upcoming journey – start with our comparison tool to find out what's the best suited for you.