The dreaded word 'blacklist' is known by everyone no matter what language they speak in Malaysia and nothing is more ominous than being on Bank Negara's 'Blacklist'. The latest type of borrowers to be threatened with the dreaded 'blacklist' are PTPTN loan defaulters and it has brought this nasty term back to the forefront of Malaysian discussion.
We've received many questions by concerned Malaysians on how they can go about clearing their name so we've decided to break it down for you. If you've been blacklisted by Bank Negara (or sometimes known as the CCRIS system), here's what you need to know.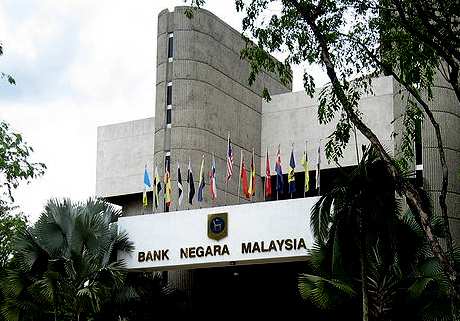 What Does it Mean to Blacklisted?
Contrary to what many may think; as long as you have loans; you will have some transcript history in Bank Negara. This isn't bad at all as banks will look at this to see how many loans you have in your name and if you've been paying it diligently. The key isn't in having NO entry on your report but keeping the entries good.
The items on your report will essentially be:
1) the banks you have loans/credit cards with;
2) credit/loan applications you have recently made (it doesn't pay to have too many!);
3) the amount borrowed or outstanding;
4) the credit limit (usually for credit cards);
5) type of repayment (monthly, yearly, etc);
6) instalments in arrears (missed payments) usually in the past six months.
The last entry is the most important. The more arrears you have; the higher the chance loan providers will consider you 'blacklisted'. In that sense, it's not a literal blacklist you are placed on but an overall bad credit rating which then causes banks to put you on their internal 'blacklists' and not offer you any further credit.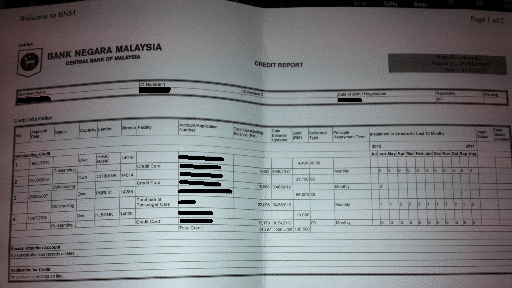 Sample report from a Lowyat Forum User.
So What Do I Do Now?
Unfortunately, there isn't an easy or quick way out of this. It essentially comes down to this: You must pay your dues. There are three situations that can cause you to have a spotty credit report, and that is either if you didn't pay your loan in full by the time you should have; if you paid consistently late or missed some payments. There are three different ways to deal with these situations.
I've Been 'Blacklisted' for Not Paying Off My Loan in Full by the End of Tenure
The simple answer to this situation is that you simply must pay your loan in full. You may call your bank and negotiate a repayment schedule if you cannot afford the lump sum but if you are over tenure; they may not accept any such negotiations. However, it's always worth a shot asking.
If you find you are able to pay off the amount, you will need to ask the bank for a Letter of Discharge (this will usually be supplied either on the spot or within two weeks of full settlement). Once you receive this letter, ask the bank when they will be submitting this update to Bank Negara. Be sure to head down to Bank Negara to make sure this has been done. If not, you can call your bank again to remind them.
In the interim, between waiting for the bank to update your status, you will need to take your Letter of Discharge with you when applying for other loans or credit cards to show the new bank that you have settled your dues.
I've Been Consistently Late in Paying
Some people don't mean to miss their payments; they are just forgetful or tardy and up paying late. Even this can cause problems in your credit report.
Bank Negara reports keep track of your payment record for one year (12 months) as such, to rectify this situation, you will need to consistently pay on time for 12 months to clear your old record. Sometimes, 10 out of 12 months isn't bad either but the longer you keep paying diligently and on time; the better you will look on paper.
Set up a standing instruction if this will help. It might be worth the additional fees if you can avoid a blotty credit report.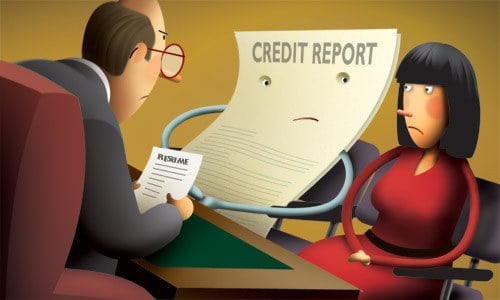 I've Missed a Few Payments
Missing a few payments means you will need to pay up all your arrears (the payments you've missed; not the whole loan sum if your loan is ongoing) and then rebuild your score through diligent payment the same way as the situation above.
If the missed payments are too high; you can try talking to your bank to see if they would be willing to incorporate the missed amounts into the remaining loan sum and changing your monthly repayments to cover the missed amounts. Even if the answer is 'no'; you'll know you've exhausted every avenue.
All Your Recommendations Talk About Paying Up
Well, yes. As stated earlier; the reality is if you've taken a loan, you must pay it. If you've been a victim of identity fraud or perhaps a housing project deal that was never finished but you're paying for; that's more of a question for the courts than for the financial agencies. The bottom line is: if you want to get out of a blacklist; you need to pay your dues.
If you are unable to pay, you may have to consider contacting AKPK for an overall debt restructure or file for bankruptcy. Both of these steps will come with their own requirements and rules so do think long and hard about what you will do to remedy your financial situation.