In recent years, we witness an increase in local dailies that opt to report on the activities of famous Malaysian celebrities alongside crime pieces and public affairs. It wasn't surprising at the very least – a lot of people grow up wanting to be a celebrity – given that it portrays a glamourous lifestyle that one can only dream of leading. But sometimes, a lot of the lifestyle that is portrayed is sponsored and what the public doesn't see that it is indeed hard work maintaining a public image.
While the celebrities make it look like a simple stroll in the park, they are constantly under the microscope and work hard to stay in the limelight. After all, their life decisions do make an impact and in some instances, they may even influence the behaviour of other people as well.
For all the high life they may enjoy and the hardship they go through behind the scenes, how much do the people we constantly idolize actually make? Here are the top five in Malaysia as according to Top Richests.
Tan Sri Michelle Yeoh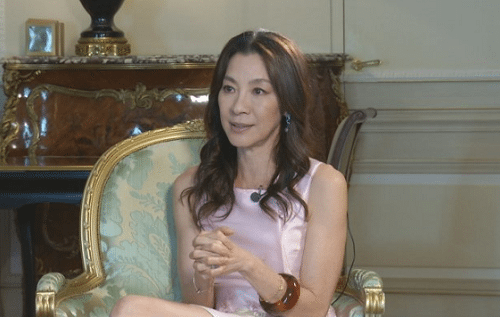 Photo courtesy of France24
Net Worth – US$245 million (RM997 million)
One of the biggest Malaysian actresses to ever grace our country since P.Ramlee, she has been casted in Hong Kong and Hollywood films like James Bond, Crouching Tiger Hidden Dragon and most recently, the Star Trek series.
She has been on the receiving end of many prestigious awards and titles, with the latest coming from the French President Fancois Hollande, with an award of the highest honour in France for a non-citizen, Commander of the Legion.
With all the success that she has achieved, she is still priming herself and strives to expand her acting career.
Ling Tan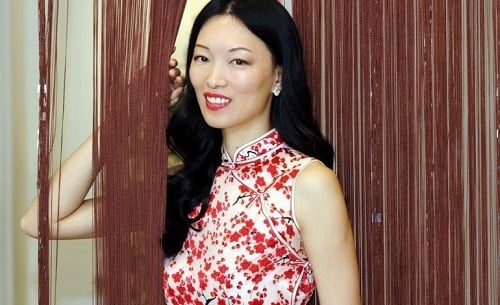 Photo courtesy of The Star
Net Worth – US$60 million (RM244 million)
This beautiful angel is a super model that is based in New York . She was born and raised in Kuala Lumpur but her long and windy career has taken her all over the world.
She started out in a local competition called the Asian Model Search Contest. She has since participated in hundreds of fashion shows by the top designers and fashion photographers, with many more to come.
Datuk Seri Siti Nurhaliza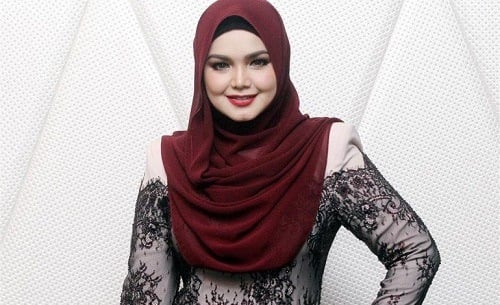 Photo courtesy of The Star
Net Worth – US$17 million (RM69 million)
With a voice that has taken Malaysia by storm, this powerful singer and artists barely needs an introduction. According to Wikipedia, this talented lady has garnered more than 200 local and international awards through out her career.
She started her very own Production company call Siti Nurhaliza Productions and What's Up Entertainment.Besides her insanely successful music career, the queen of music even started her very own cosmetic and beauty product brand called SimplySiti back in 2010 and still remains the driving force behind the business.
Maya Karin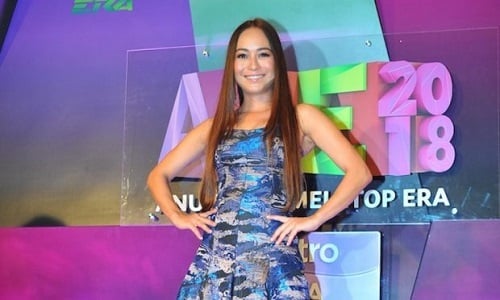 Photo courtesy of RotiKaya
Net Worth – US$ 14 million (RM57 million)
This amazing lady is a triple threat, singer, actress and television host. According to IMDB, she has made a total of 20 appearances in various films.
Her music career begun in 2002 with the iconic music album called "Erti Cinta" before taking a long break and returning to the music scene in 2013. Upon her return to the music scene, she signed with Warner Music and then released another album shortly after, called "Teka-teki".
She was also a Channel [V] VJ, tv-host for a bridal show, "Ratu Sehari" and a travel series, Beauty Secrets From the East.
Bront Palarae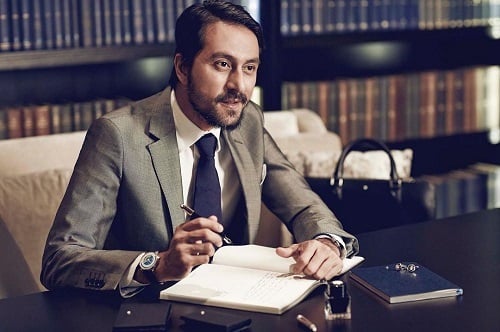 Photo courtesy of UtaraNews
Net Worth – US$ 8 million (RM33 million)
The thorn among the roses, Bront Palarae is an actor, screen writer and producer. This dashing fellow has an interesting background as he is born of Pakistani, Malay and Thai descent.
With 38 different credits to his name for involvement in TV series and films, has made a huge impact on the industry since he made his debut on television in the year 2003 in a film called Lang Buana. The superstar is far from done with his latest film, Ayat-Ayat Cinta 2, coming to cinemas early next year.
How to Get Started
If the idea of being a celebrity struck a cord, you could always start by building a following on Instagram or Facebook, something none of these stars had when they were getting started.
When you start earning some money through the advertisements and product sponsorships on social media, make sure you have the right savings account to manage your money. If you think you may need one for your upcoming rise to stardom, check out our comparison tool to find the best suited account to maximise your benefits.