As we all complain about the price of goods increasing, have you ever wondered what RM6 can do for you now? Well, thanks to the world of online shopping, you can easily get some really useful or really weird things for just RM6. Here are six items we found that are either totally worth the value, or strange enough to be a waste of your money.
Worth Your Money
Spend RM6 on any of these items, and you've much snagged yourself a pretty good deal.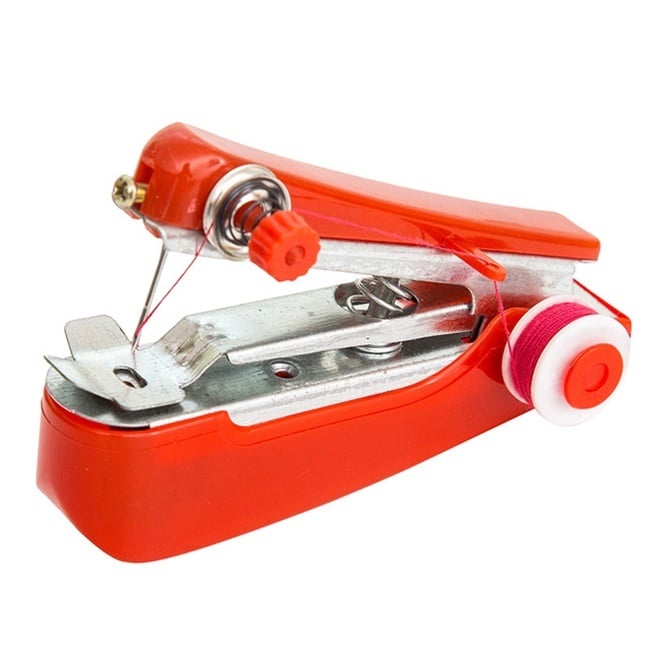 Think wardrobe malfunctions only happen to celebrities? Imagine being on the way to class or the office and disaster strikes – you rip a few seams. Perhaps it happens at the hem, collar or pocket, or worse of all, somewhere so glaringly obvious that even covering it up with a jacket or scarf won't help. You don't know anyone who has a sewing kit on them so you spend the rest of the day shuffling around uncomfortably, hoping that no one will notice the hole in your pants.
Well, if you had spent just RM4.90 on a mini handheld sewing machine, you wouldn't have to worry about small clothing rips turning into an embarrassing nightmare. This mini manual sewing machine is small, so you can keep it in your bag, car, or desk for easy access. It is designed for quick repairs at any time so that you can do your patching up on-the-go – and it's much easier than battling with an old-fashioned needle and thread.
iPhone cables are notorious for breaking, to the point that there are various memes on the Internet bemoaning how often they succumb to wear and tear. They are also expensive to replace – the price of an original cable from the Apple Store will cost you a hefty RM83. iPhone users will definitely understand the advantages of spending under RM6 to try and lengthen the lifespan of their iPhone cables.
The tagline of these cute little animal-shaped clips is "preserve your iPhone with a cable bite". You attach the "cable bites" to the point of your cable that is most likely to break and it will give your cable added protection against the stress of use – all while making your phone cable look that much more adorable. It's cute, useful, and comes at a low price – so it definitely makes the "worth it" category of our search for items below RM6.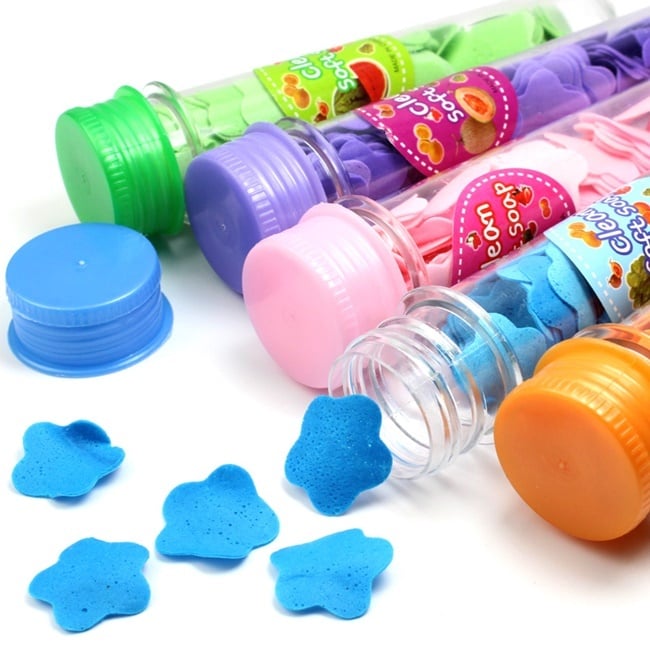 What in the world is paper soap? If you haven't heard of it before, you're missing out on a pretty cool life hack. Paper soap is – surprise, surprise – soap in the form of paper. You can carry it around in its dry form and when you need it, you put it under running water. Paper soap is a better option for portable sanitation compared to other types of soap because it is light, convenient, and doesn't spill.
Paper soap comes in many attractive shapes and forms – from practical strips to flowery petal flakes. You can use it when travelling (it's a way around that pesky liquid restriction for carry-on airport baggage), for washing hands in public places, or you can even toss some of it into the tub for a romantic bath.
More Weird Than Worth It
I mean, you could still go ahead and purchase these… we wouldn't judge you.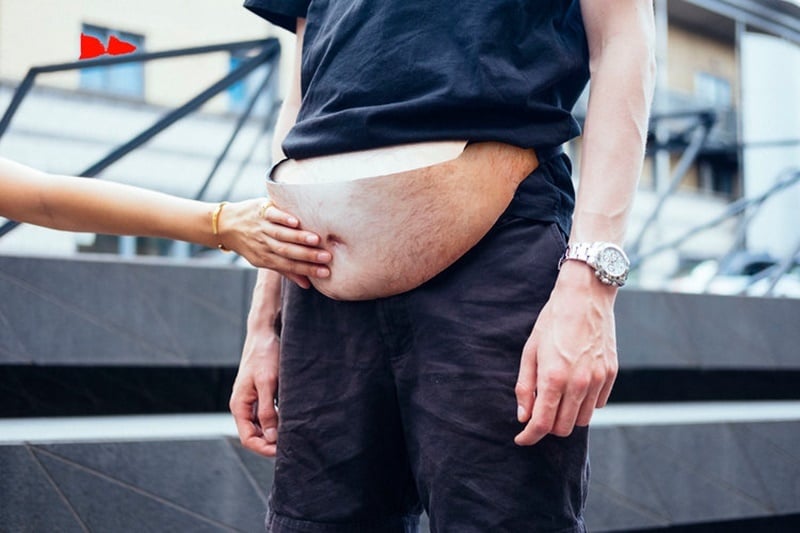 Just when we thought fanny packs were a fashion mistake in itself, someone went and invented waist pouches that look like tummies. They don't discriminate, either – you can get a dad bod tummy, six-pack tummy, flabby tummy, and even a hairy tummy. If you're a real attention-seeker, however, this may just be a worthy buy for you. Who knows, your new tummy pouch could be just the thing to start a conversation with someone special you've been eyeing. It probably has a 50-50 success rate, because if you're sporting this bag, you can be sure they'll be eyeing you too – though probably for different reasons.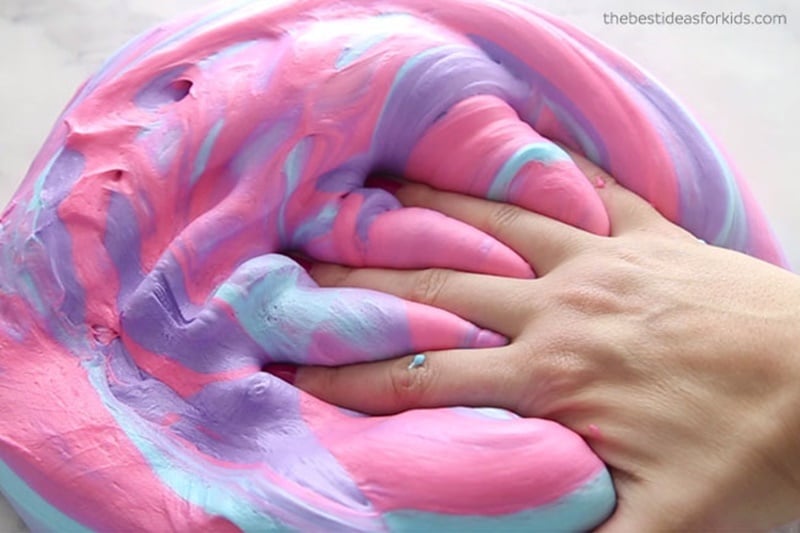 Children's toys these days don't come cheap. From Lego sets and superhero action figures to a wide variety of electronic children's gadgets, one of your kid nephews having a birthday can easily set you back up to a hundred ringgit. Well, times are tough, but that doesn't mean our modern children have to go out and play in the mud like in the old days – they can stay indoors and play with slime that costs RM6. Just make sure there's an adult around to make sure they don't accidentally eat it.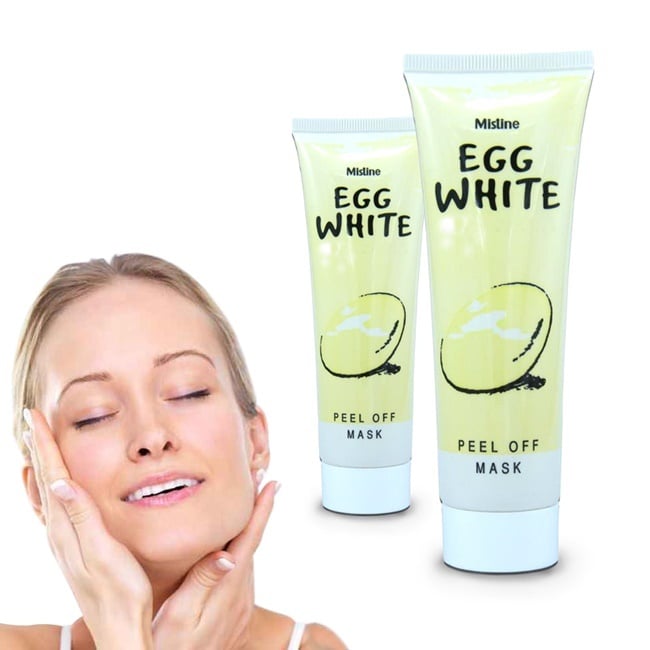 When you're in the cosmetics section hunting for facial care products, some of your annoying aunties might pipe up with a "just use egg whites la, cheaper what". She would be right, of course. Egg whites are cheap and while their benefits may be not as clinically-proven as other professional products, it works well for its intended use. But why would you spend RM6 for egg whites online? If you're really looking to lower your budget on skincare products, just pick up some eggs on your next grocery shop and stretch your savings even further.
Now that we've trawled the Internet to find the best and weirdest things you can buy for RM6, it's up to you to decide whether to spend your money with prudence or with foolishness. But hey, if walking around with a hairy-looking waist pouch makes you happy, we won't judge – at least we know you got it for a bargain price.