Having a job that is based in Petaling Jaya used to be viewed as an enviable perk especially when parking fees rarely go beyond the standard RM10 per day and keeping your meals under RM8 for lunch/dinner is still very much a doable feat, leaving you with more to spend from your take-home income.
After the township was granted its city status in 2006, Petaling Jaya has undergone numerous changes which contribute to its growing list of accolades, be it as a powerhouse destination for tourists or a strategic weekend hangout spot for the locals.
With rent coming up to an average of RM 3,042.50 for a 3-bedroom apartment in the heart of PJ (minus the utilities) , don't let these steep costs prevent you from giving the area a second glance. We've scoured the internet to look for areas that come with affordable rent.
Here are 3 affordably-priced areas to set up house and travel easy if you are working in Petaling Jaya:
Seri Setia
Cheapest Rental: Approximately RM1,100 month
Ex-tin mining town. Area where communists convene. Free trade zones. Nan Yang Siang Pau. Historically, this is what Seri Setia is known for but long gone are the Emergency-era settlements which it was once known for.
Apart from it being situated in an area that is predominantly Chinese, Seri Setia is very much a strategic locale that offers its residents access to Jalan Klang Lama, Federal Highway, New Pantai Expressway (NPE) and Damansara-Puchong Highway (LDP). And if you are a fan of cheap and tasty food, the weekly night markets and restaurants nearby will keep you well fed!
Ara Damansara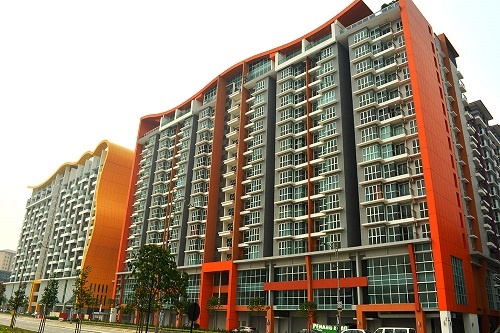 Cheapest Rental: Approximately RM1,200 month
Nestled along Jalan Lapangan Terbang Sultan Abdul Aziz (otherwise known as the Subang Airport Road for those who are tuned to traffic updates), Ara Damansara is the brainchild of Sime Darby, a reputable, 100 years old conglomerate who has dabbled in multiple businesses throughout the world.
With that in mind, expect habitable residential townships that may be premium in terms of pricing (if you're planning to purchase a property here) but if space is not a hard pre-requisite, you can opt for a studio unit instead. That way, you can get not only exclusive amenities but also ease of access to prominent locations such as Bandar Utama, Sunway, Subang Jaya and of course, Petaling Jaya. With the LRT line extension in place, the heart of Petaling Jaya is just 3 to 5 stops away.

Paramount
Cheapest Rental : Approximately RM1,400 month
If nightlife (mamak, supper spots, and the likes) is not a must-have on your list, you may want to consider staying in a matured neighbourhood instead. As Paramount is located near to Kampung Tunku and Sri Aman, you can rest easy as a majority of the housing here is protected by a gated community.
This is ideal if the crime rate is a concern as there will be security checkpoints that prohibit outsiders from loitering around the area. If you do not own personal transportation, one of the plus points here would be the Paramount LRT station that connects to the Kelana Jaya line.
Damansara Intan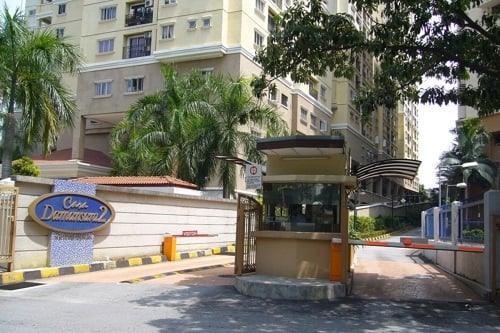 Cheapest Rental: Approximately RM1,450 month
Contrary to popular belief, Damansara Intan is not all about offices and commercial-based structures. Situated next to the SPRINT highway, having a home based here ensures connectivity not only to places that are near to Petaling Jaya but also to other prominent locations such as Bangsar, Damansara Utama, and Hartamas.
The only thing that you need to pay heed to (if keeping costs low is important) is to avoid renting a SOVO (Small Office Virtual Office) unit as it is intended commercial use, you will end up paying more for your utilities as it is charged according to commercial rates.
Final Thoughts
From the transformation of neighbourhood malls to world-ranking ones to the surge of high-rise residential and commercial developments that dots the former township along with the suburbs within its vicinity, chances are, if you don't own a property that allows you to live and work comfortably (albeit saving on rental costs) in Petaling Jaya, being based here can come off as a drawback to you. We hope that our list of recommendations will help you get more value out of the place that you are planning to rent.
And if you are done repeating the cycle of renting a place and dream of having a home of your own, don't despair! Discover what your options are with our home loan comparison page and don't forget to find out what you need to know about home loans.
Do you know of other budget-friendly rental locations with easy PJ access? Do share in the comment section below!