If you're a car owner, you're probably used to paying pretty much the same amount each time you renew or purchase a new motor insurance policy. Why? That's because the motor insurance premiums in Malaysia have always been regulated by the Bank Negara. But all that is about to change soon!
As of July 2017, motor insurance in Malaysia will be de-tariffed and the premium will vary according to your driver's risk profile. That means even if you and your neighbour are driving the exact same car and made in the exact same year, both your motor insurance policy premiums will likely be different than one another.
This also means that there are open opportunities for you to save on your motor insurance premium! Check out our five tips on how you can lower your motor insurance premium once the de-tariffication kicks in!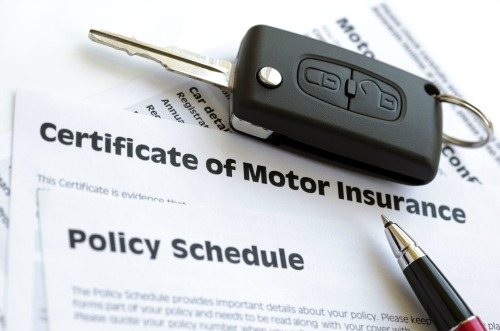 1. Think Before You Switch Your Car
It goes without saying that the more expensive the car is, the higher the premium will be. But with the de-tariffication in effect, there are more to what will induce a higher motor insurance premium than just the price of the car you own.
Other factors such as the age of the vehicle, duration the car is on the road (as in its mileage), as well as safety and security features installed in your vehicle play a role in determining your motor insurance premium.
This means that if the car you're looking to buy – whether it's brand new or used – doesn't have a good safety and security features or has a high mileage, you might still be paying a steep price for its motor insurance premium. So, if you're planning to switch to a new or used car, be sure to get one that has good safety and security features and is less than 10 years old to minimise on the cost of your motor insurance premium.

2. Shop Around and Compare Prices
If you often browse and search for the best value item during grocery shopping or year-end sale to get the best of the best deals, you wouldn't have a hard time doing the same for your motor insurance policy.
A word of caution, though; be sure to compare the prices of like-for-like coverage. Some policies may offer amazingly low prices, but they may not provide the sufficient coverage you need to protect you and your vehicle.
When in doubt, use comparison sites to help you search for the most suitable motor insurance policy to suit your needs and budget. All you need to do is key in your details and you'll receive quotes from multiple insurers in an instant!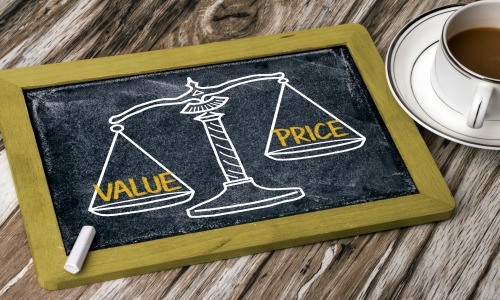 3. Only Get the Coverage You Need Most
Getting additional coverage is all very good and well – in theory. The reality is, the more coverage you add to your policy, the more money you'll have to fork out for the premium. Of course, if you have the money, it's good to have the additional protection.
There are quite a number of add-on covers to choose from, such as car accessories cover, strike, riot, or civil commotion cover, special perils (flood, typhoon, or landslide) cover, and personal accident insurance.
Some add-on coverage could be worth the additional premium – depending on your needs. For example, windshield coverage helps cover the costs of your car's windshield repairs and replacements.
This added coverage is typically calculated as 15% of the windscreen value, which is a smaller price to pay than having to pay for the full cost of the windshield replacement if yours do get damaged. What's more, making a claim for windshield replacement will not affect your No Claim Discount (NCD) bonus.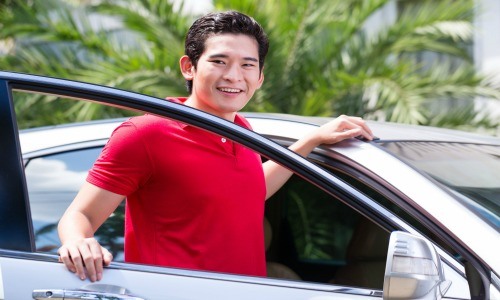 4. Keep Good Driving Habits and Behaviour
Always remember; the higher your driver's risks are, the higher your motor insurance premium will be. Avoid any situation that will put you at the risk of breaking the traffic law – that includes parking at illegal and unsafe spaces too!
According to the General Insurance Association of Malaysia (PIAM), some of the factors that will influence your motor insurance premium rate include the duration on your vehicle is on the road, the geographical location of your vehicle (as in if the area you live in or park your car the most has high car theft or car collision rate or not), as well as traffic offenses recorded.
Since your car's safety plays a role in determining your motor insurance premium (not to mention it benefits you in the long run), it makes sense to install safety and security features on your vehicle. The preventive measure will decrease the risks of your car being stolen or suffer serious damage in collisions, which results in a lower premium.
Check with your mechanic or visit an auto-accessory shop, you'll find plenty of vehicle safety and security features to choose from such as forward-collision warning, backup camera, blind-spot warning, as well as the must-have anti-theft system.
5. Reduce Claim History
As you know, No Claim Discount (NCD) is the only way for you to reduce your motor insurance premium at the moment and the good news is that the NCD structure will remain unchanged. You can continue to transfer your NCD from one insurer to another after the de-tariffication takes effect.
So now there is more reason for you to drive responsibly and abide by the traffic laws. Not only it's for your own safety, it also helps towards reducing your motor insurance policy premium! If you've never been in a car accident, you'll be entitled to a No Claim Discount (NCD) of up to 55% of your policy premium – that's a lot of savings you can make each year!
These are just some of the more basic things you can do to help lower your motor insurance premium, but always keep in mind that cheaper is not necessarily better. Buy a policy from an insurer that provides you sufficient cover as well as a friendly helping hand during those emergency times such as RHB Insurance.
Do you have any other tips on how we can lower motor insurance premiums? Don't hesitate to share your thoughts and suggestions in the comment section below!