(Image: FintechNews Malaysia)
Malaysia may soon see five new digital banks in the local banking industry as Bank Negara Malaysia (BNM) has expressed the possibility of issuing up to five licences to qualified applicants to establish digital banks. These banks could conduct either a conventional or an Islamic banking business in Malaysia.
This comes as part of Bank Negara's recent announcement of the exposure draft for the licensing framework for digital banks. It serves as one of Bank Negara's many measures to enable innovative application of technology in the financial sector.
The new framework aims to find a balance between licensing digital banks with strong value propositions while safeguarding the integrity of the financial system as well as investors' interests. That said, it also takes into consideration that these digital banks have not completed a full financial and economic cycle.
In a statement, Bank Negara emphasised that the licensed digital banks should be able to offer banking products and solutions to the underserved markets in Malaysia. Such banks should also provide meaningful access to and promote responsible usage of suitable and affordable financial solutions to financial consumers.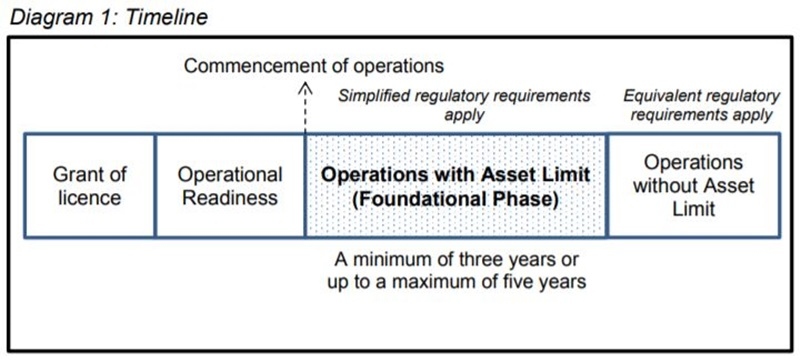 To demonstrate their profitability and trustworthiness, the digital banks will be required to go through a "foundational phase" of three to five years of operations, during which they must have an asset threshold of not more than RM2 billion. In this same period, they must also maintain minimum capital funds unimpaired by losses of RM100 million, and RM300 million thereafter.
Additionally, the digital banks will be required to comply with the requirements of the Financial Services Act 2013 (FSA) or Islamic Financial Services Act 2013 (IFSA), although they will be treated to a more simplified regulatory requirement during the "foundational phase".
The exposure draft is issued together with two other Application Procedures to provide clarity on the procedures and criteria involved in the application process to be a licenced persons under the FSA and IFSA. The two Application Procedures are:
Bank Negara aims to finalise the policy document by the first half of 2020 so that applications for licence can begin upon issuance of the document. The central bank invites feedback on the exposure draft, but they must be submitted by 28 February 2020 so that Bank Negara is able to meet its set timeline.
(Source: Bank Negara Malaysia, Malaysiakini)