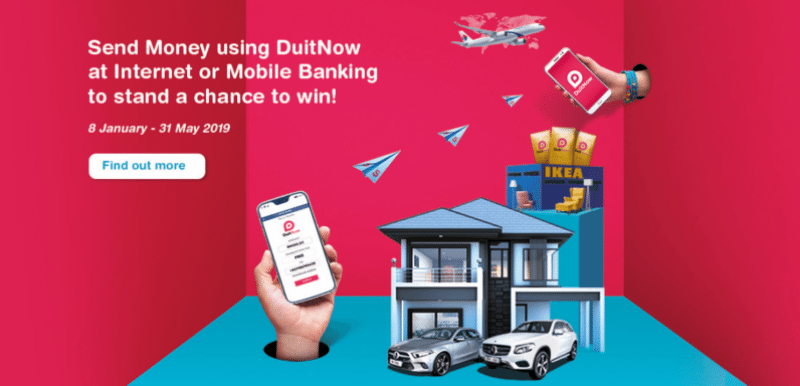 PayNet will be running a contest from now until 31 May as a campaign to encourage Malaysians to use DuitNow to send money. Malaysians can win some truly amazing prizes during this five-month period, including a RM1mil home, RM1mil worth of cash prizes, a Mercedes-Benz GLC200 and Mercedes-Benz A200, five RM20,000 IKEA gift cards, and a Malaysia Airlines holiday package worth RM100,000.
DuitNow is a platform for transferring money between individuals instantly and simplifying the process of online bank transfers. This is because DuitNow replaces the complicated bank account numbers with easy-to-remember IDs such as mobile phone number, IC number, and business registration numbers. Users can send money 24/7 with DuitNow, by accessing the "Fund Transfer" or "Send Money" page from their respective banks' mobile banking sites and mobile apps.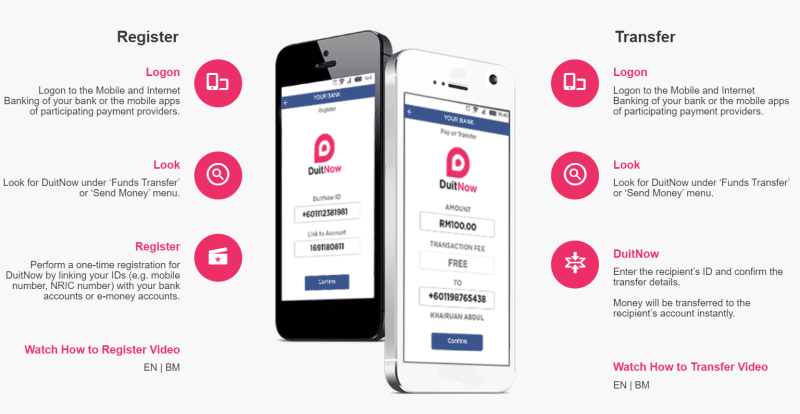 Users can participate in this contest just by sending money using DuitNow. If you haven't registered, even the act of signing up for a DuitNow ID gives you entry points. Users earn entry points by performing funds transfers via DuitNow to a unique DuitNow ID every day, but duplicate transactions to the same DuitNow ID in the same day will not count. There is a detailed explanation of the contest mechanics at the DuitNow FAQ page.
The contest will be running for approximately five months, from 8 January to 31 May, and the prizes will be staggered. Here's what you stand to win:
RM100,000 Malaysia Airlines dream holiday from 8 January to 31 May (1 winner)
RM1mil cash prize from 5 February to 19 January (120 winners)
A Mercedes-Benz A200 from 8 January to 4 March (1 winner)
Five RM20,000 IKEA gift cards up for grabs from 8 January to 18 March (5 winners)
A Mercedes-Benz GLC200 from 8 January to 4 April (1 winner)
RM1mil property from a selection of IJM Land, Sime Darby Property, or Sp Setia from 8 January to 31 May (1 winner)
Selected winners will be contacted by their respective banks within three days after the winner selection. The winners list will also be posted on the DuitNow website.
Peter Schiesser, PayNet Group's Chief Executive Officer stated that DuitNow is working towards modernising Malaysia's retail payments infrastructure and introduce innovative new services with the collaboration of PayNet and Malaysian banks.