Putting your money in a savings account is great, but the interest or profit returns are often nothing to shout about. If you want a better rate of return, you can put your cash in a fixed deposit but with those accounts, you're often restricted with how much you can withdraw to maintain a higher interest / profit rate.
Wouldn't it be much better if there was a deposit account that can give you a higher rate of return while still allowing you to take money out whenever you want without affecting the rate?
RHB Smart Account and RHB Smart Account-i are the answers you're looking for. Recently launched on 1 March this year, these accounts reward you with higher returns when you save, pay, spend and invest. The more you transact, the more you earn in interest or profit rates.
<a href="https://ringgitplus.com/en/credit-card/?utm_source=ringgitplus&utm_medium=banner&utm_campaign=my-rpint-crcd-gen&utm_content=blogcta_crcd_bestcreditcardinmalaysia_ringgitplus_mid"title="Compare credit card">

You start off with a base interest or profit rate of 0.5% with a minimum balance of RM1,000 in your account. Then once you start saving, paying, spending, or investing, your return percentage will increase like so: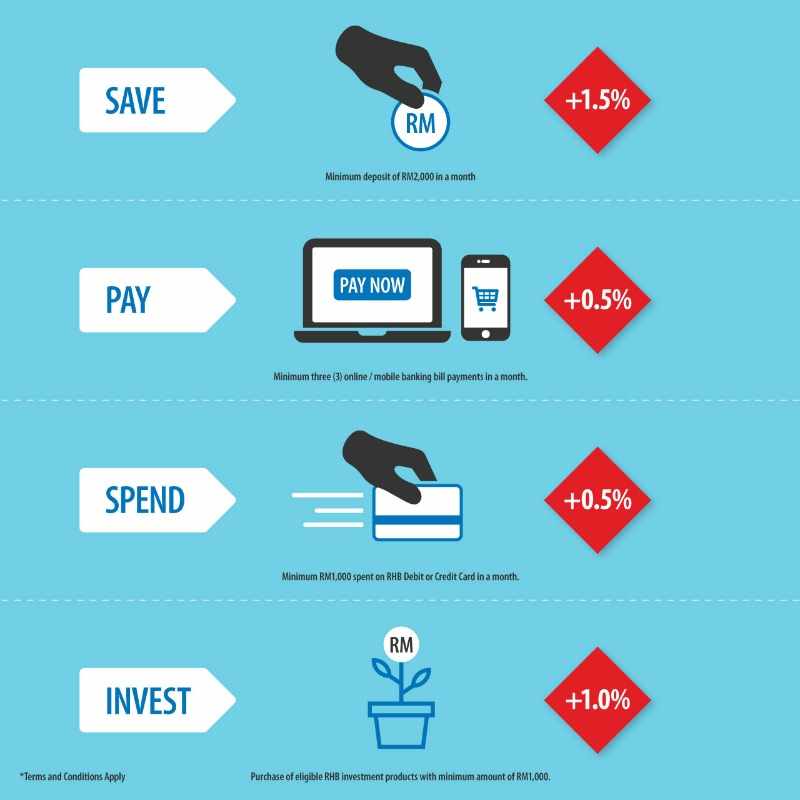 With this, you can earn up to 3.0% p.a or more interest / profit rate on your RHB Smart Account / RHB Smart Account-i account. All this without having to worry about not being able to withdraw your cash whenever you want.
On top of that, for a limited time only, RHB Bank will accept your transactions with this account as entries into the #RHBSmartLifetimeExperience campaign where you stand a chance to win :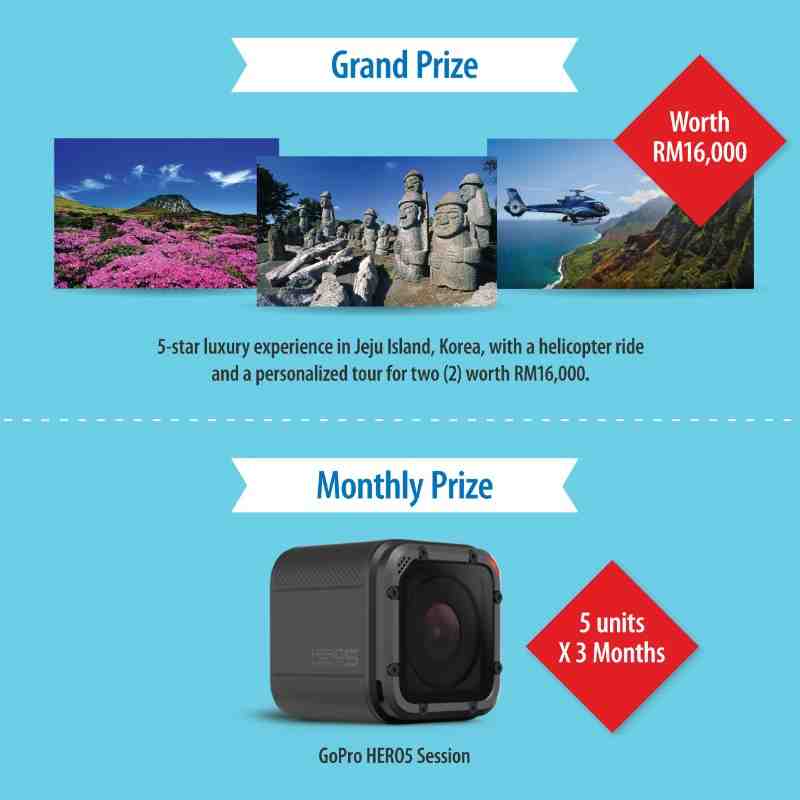 This promotion is only valid until 30th June 2017, so you should hurry and sign up before then. In fact, you can apply for these accounts right from your browser! Visit www.rhbgroup.com for more information including the terms and conditions.