Chinese New Year is not yet upon us but we can almost hear the traditional Erhu music and smell the Mandarin oranges in the air already!
Most of us gear up for the celebrations in anticipation of meeting with friends and family, while others just can't seem to resist calculating their possible Ang Pow earnings!
But what do you know about the famous red packet that holds this money and its significance in the Chinese New Year celebrations? Let us fill you in!
The Origins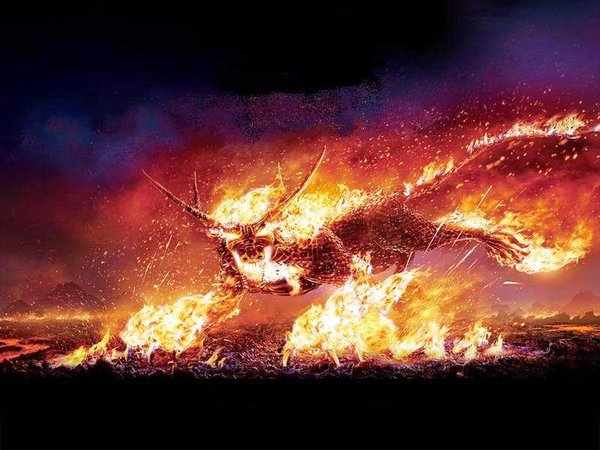 Long, long ago in medieval mainland China, there stood a peaceful village called Chang-Chieu. Its people would go about their daily business like any other village did in that time and place.
One dreaded day, the tranquil village was terrorised by a dragon-like creature that breathed fire and the people lived in fear henceforth.
No matter how much the vigilant people tried to stop the hell-raising creature, they just could not. Until one day, a young man named Ang Pow decided to take the fight to the creature.
Wielding a mystical blade, Ang Pow faced the creature and after a battle of epic proportions, he managed to slay the creature and bring peace to the village of Chang-Chieu.
As a sign of gratitude for his immense bravery, the people of the village collected money in abundance and presented it to their hero in a red packet, which we today call Ang Pow.
*Portions of this story may vary from popular versions told.
In Modern Times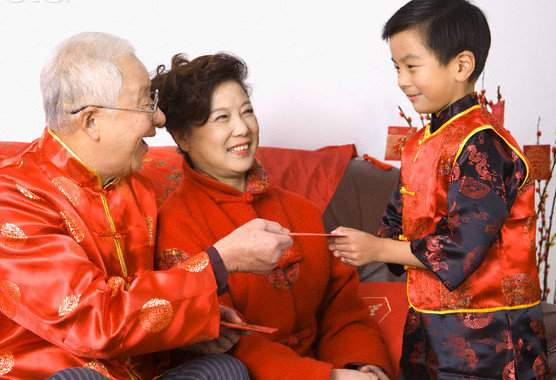 So, the people of Chang-Chieu believed that their gift to Ang Pow in the form of a red packet would ward of darkness and remained the symbol of the triumph of good over evil in the coming years.
Fast forward a couple of hundred (maybe thousand) years and this tradition remains unscathed from the test of time. Even other cultures have absorbed the idea of presenting money in coloured packets.
The elderly Chinese give the younger ones money in red packets during Chinese New Year, weddings, birthdays and for any other function and is considered a form of blessing.
Other cultures like the Muslim in Malaysia also give out money in green packets decorated with a crescent and moon instead of scarlet-themed ones to represent the religion of Islam.
The Chinese belief that one should begin giving out Ang Pow packets to the younger ones after marriage it was often considered the mark of adulthood. Beyond that however, much of this tradition comes with monetary etiquette.
Ang Pow Etiquette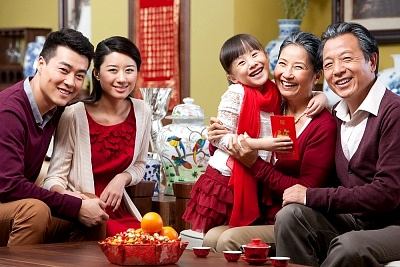 The Chinese strongly believe in the connection between numbers and homophones. Therefore it is considered favourable to give someone an Ang Pow amount that ends with eight (8) or nine (9), which sounds close to 'fortune' and 'longevity' respectively in the Chinese language.
The number four (4) on the other hand is hardly ever considered to be any digit, end or beginning, of an Ang Pow gift because it is a homophone of the word 'death' in the Chinese language.
Even and odd numbers also play a part in monetary etiquette where Ang Pow giving is concerned. The former plays up the joyous occasion while the latter denotes loneliness.
The amount given in a packet sometimes symbolises the level of success one has achieved but the practice has been discarded to avoid showing off and a sign of respect to those willingly give from what little that they have.
It is also because of this that young ones are always reminded to keep their Ang Pow packets closed as opening them in front of the giver is a sign of disrespect.
Happy Year of the Monkey!
Now that you know of the origins of the red packet and what it symbolises, let it be yet another reason for you to practice its entailing etiquette well.
Whether you're well to do or barely keeping afloat in financial matters, it is surely the thought that counts and the blessings that come with it that most certainly outweigh everything else.
Have a prosperous Chinese New Year, everyone!