The Year of the Monkey beckons as it peeps from just around the corner and Malaysians are already geared up for either their balik kampung reunion or a quick getaway for the long weekend.
Regardless of the direction you're taking, we have travel tips for the coming Chinese New Year just for you and it'll sure get your ball of financial prudence rolling in a positive fashion all through the year ahead.
1) Pick Your Highways Wisely
Typically announced by concessionaires about a week ahead of celebrations, toll rebates may just be your best bet in saving on travel costs if you're planning to hit the road this Chinese New Year. These rebates can go up to 30% but only apply to designated days to encourage smoother flow of traffic.
Feeling a little more adventurous than usual? Why not go down the road less taken and opt for a scenic route instead of a bland highway? Use Waze or the good-old fashioned map to find the best unbeaten tracks for your journey. Just be sure to factor in the extra fuel and time costs.
Chances are, you're going to end up on the highway during the unpredictable festivity period so don't plan your holidays too far ahead so you can coolly reap the benefit of these discounts!
2) Book Your Flights Smartly
If you managed to pre-plan your brief getaway or reunion dinner and scored cheap tickets during a relatively busy travel period, go ahead and give yourself a pat on the back.
But there's no need to frown if you haven't because airlines have been known to drop last minute promotional festive deals, which you can pounce on. Skim through airline websites to sniff them out and you're sure to come across some pretty amazing deals. Malaysia Airlines has Deals of the Day while AirAsia has its weekly promotion.
If you can't score any, be sure to put these considerably costly tickets on your travel credit card to rack up some serious rewards points. Use these points to claim a gift at a later date or you could even use your stack of points to redeem flights – yes, it is possible!
3) Pack Lightly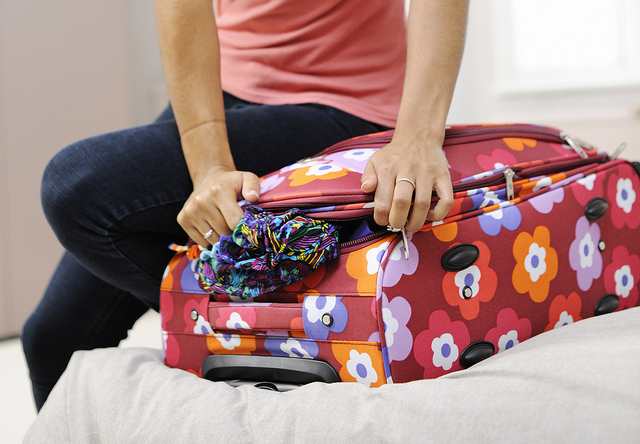 It's almost a rule of thumb to pack luggage economically no matter where you go, abroad or in your own backyard, simply because it promotes savings that can go a long way.
If you're driving, you get to reduce cumbersome traveling that can save loads of petrol especially for long distance driving. You also need not spend extra on baggage allowances if you're hitting the skies.
If you find yourself not being able to pack it all in one case, be sure to roll up clothes and puffy apparel to save up on space within the same luggage. Check out our tips on packing light and getting more value from it.
This gives you leeway to do a little shopping or simply bring home some Mandarin oranges that the in-laws packed for you – if you don't mind a little extra weight on the way back.
4) Avoid the Going and Return Rushes
Many a times we get caught up in to-and-fro festive traffic from anywhere in the country, especially when driving, and Chinese New Year is no exception.
These traffic crawls are no joke and can consume hours off fuel-burning time on the road. The same applies to pre-festive traffic going out of the big cities and is no way to begin or end the celebrations.
Before hitting the road, figure out the possible stretch of leave days people would normally take to leverage on weekends and you should not have any problem getting to your destination as you are to return from it.
If you can't quite figure out when these possible days are, take an extra day off on either end of your travel period to make way for much needed recovery if you do end up driving for hours longer than usual. A precautionary measure if you will!
5) Bring Along All Essentials!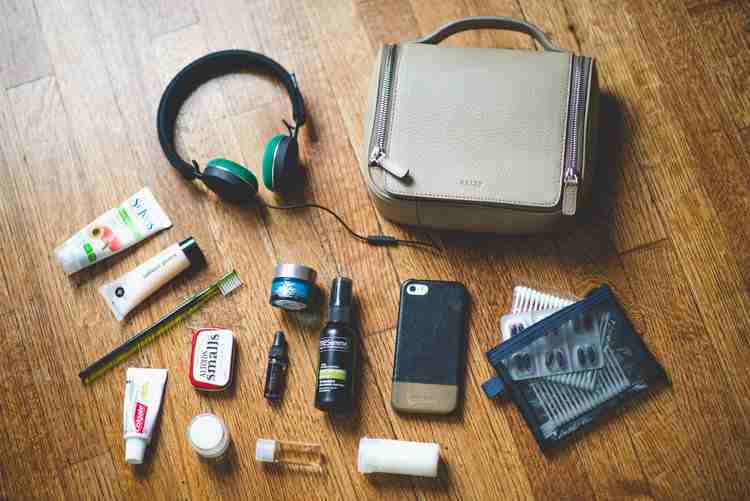 Malaysia, along with several other countries within the region, has a significant Chinese population. This translates to businesses shutting down for quite some time during the festive period.
Be sure to stock pile on all your personal essentials before establishments start pulling down their shutters and bring them along with you on travels to avoid being stranded.
Things like medicine, hygiene products, emergency snacks, and even Ang Pow packets are all essentials that will be very hard to get hold of especially during Chinese New Year. This comes from bitter experience, so do take note!
Buckle Up and Be Safe!
Yes, that too is an important travel tip and probably the most important amongst all listed above. Whether your vessel is commandeered by a pilot or it is you that sits behind the wheel, always remember to be safe whilst saving loads on travel for the festive season or just the long weekend. Be sure to strap your little ones in their child safety seats too!
Happy Chinese New Year, everyone!