In case you have not heard about it yet, recently, a set of commemorative banknotes issued by Bank Negara have been inaugurated by the Yang di-Pertuan Agong Sultan Muhammad V as a part of the 60th anniversary in conjunction with the signing of Federation of Malaya Independence Agreement.
The commemorative banknotes launched are RM600 banknotes which consist of various specifications in the form of: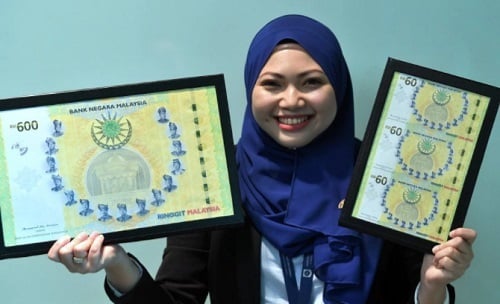 Photo courtesy of Bernama Foto
Individual RM600 banknote to be sold at RM1,700 a piece
Uncut 3-in-1 RM60 banknotes with a face value of RM180 which will be sold at RM500 a piece
Individual RM60 banknote with a face value of RM60 which will be sold at RM120 a piece
Dimension of the Banknotes : 370mm by 220m
Theme of the Banknotes: "Raja Payung Kedaulatan Negara"
How to Get these Banknotes: Orders can be placed online from January 5th 2018 onwards. In the event of oversubscription, there will be a balloting process.
Hold On…Why Should I Invest in These Banknotes?
Apart from the fact that you are collecting a rare piece of history, these commemorative notes are usually printed in limited numbers meaning that it will not be widely circulated as opposed to your usual notes that are used as legal tender for your daily transactions.
You can then choose to keep it and perhaps show it off in your display cabinet or on your social media platforms as it's not easy to land your hands on these so bragging rights are a given in this situation. Or you can let it sit in your closet or safety deposit box for a bit, wait for the price to appreciate and get your return on investment from there.
Read Also : Old Malaysian Ringgit Notes and Coins Are Worth More Than You Think
After all, there is always a demand for these notes among ardent commemorative note collectors and for these celebrated unique notes, so long as you know when's the right moment to put it up at reputable auction site. Just note that this will only happen if the demand exceeds the supply so as long as you keep in mind that the market price for these notes is determined by these factors. So, if you are thinking of buying and selling it off for immediate profit, you may want to think twice before placing an order for it.
I Am Not Interested in Banknotes, Are There Any Other Things I Can Look Into?
Even so, if banknotes are not exactly your cup of tea, you could perhaps divert your funds into commemorative coins instead. There is four type of coins that are issued as well during the launch of the commemorative banknotes and these include :
Gold coins with a face value of RM300 (to be sold via public auction at a reserve price of RM4,000 a piece)
Silver coins with a face value of RM150 (to be sold at RM1,000 a piece)
Copper coins with a face value of RM15 (to be sold at RM200 a piece)
Nordic gold brilliant uncirculated coins with a face value of RM1 (to be sold at RM11 a piece)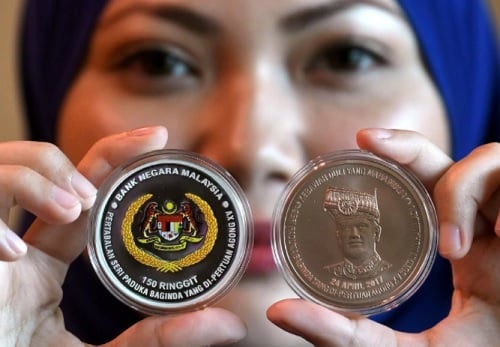 Photo courtesy of Bernama Foto
How to Get these Coins: Orders can be placed online from January 5th 2018 onwards.
Where to See These Coins: Display unit of the coins will be available for public viewing from December 21 onwards at Bank Negara's museum and Art Gallery and at bank office's in Penang, Johor Bahru, Kota Kinabalu, Kuching and Kuala Terengganu.
These limited edition coins will be the perfect gift for devoted coin aficionados so if you know someone who fits that bill, you may want to snap up these coins once it's up for sale.
Are There Any Other Cool Commemorative Notes that I Should Look Out For?
If you have an eBay account and you don't mind splurging on something that is fandom-related, you may want to try your hand at bidding for a limited-edition Star Wars commemorative note. At the time of writing, the lowest bid is priced at £150.50 for a Star Wars Premium Commemorative Note Engraving Proof (Rey), £206.00 for a Star Wars Commemorative Note Uncut Proof and £300.00 for a Star Wars Premium Commemorative Note (not inclusive of postage and handling fees of course).
Best of all, all proceeds go to charity so rest assure that you are also investing in someone's future apart from yours when you participate in this auction. And even if you don't sell it, well, we have to say that the unique premium commemorative notes look really awesome and cool to have so if you do have some extra moolah to blow, why not?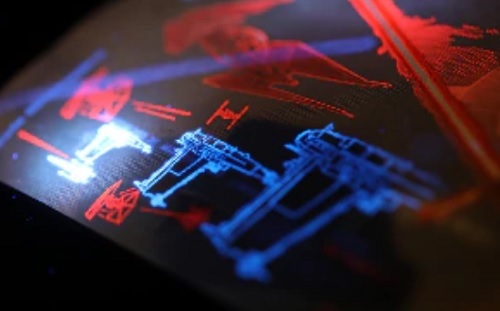 Photo courtesy of Telegraph
We hope that you have found our article on commemorative notes handy for your future ventures, be it as an investment or as a unique asset that allows you to enjoy a part of history and culture at the same time. Prefer to invest something that comes with a set of expected returns with minimal risk? Opt for fixed deposit accounts instead and you may be surprised at you'll receive on a longer term.
Not sure where to start? Our comparison tool is here to help you search and compare for the best fixed-deposit accounts in Malaysia so what are you waiting for? It's time to start hunting!