Gone are the days when car insurance renewals are usually dismissed as a mundane yearly chore with little to no effect on your daily life activities.
As most premium rates are usually fixed and standardized across most Malaysian car insurance policy providers, the general idea is that so long as you are not involved in a car accident (if you did, here are the things you will need to do) or any other incidents that would result in you losing your NCB (no-claim bonus), you would not need to worry about being issued a higher insurance premium.
With the recently implemented motor insurance de-tariffication , it is imperative to note that traffic violations will now play a role in determining your car insurance premium. Do note that these only apply to comprehensive car insurance policies as third party car insurance will still be subjected to tariffs/fixed premium pricing.
What Are the Traffic Violations That Could Affect My Car Insurance Premium?
Other than costing you a fair few hundreds for the summons you'll undoubtedly be getting, these traffic violations will also cause your car insurance premium to hike up;
1. Running A Red Light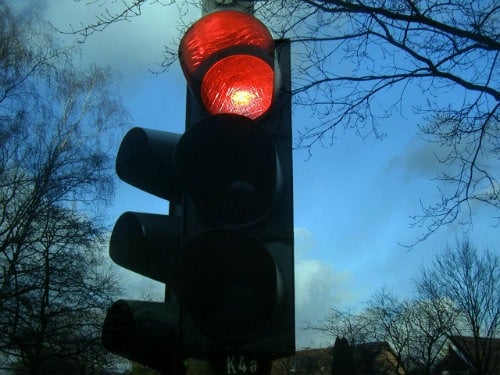 You may think that is a no-brainer seeing that these are among the first things that we learn during our JPJ KPP (Kursus Pendidikan Pemandu/Driver Education Course) test but unfortunately, the number of Malaysians who are committing this particular offense do not seem to wane over the last couple of years, some which even lead to the death and injuries of innocent civilians.
In addition to that, running over the red light is one of the offenses that are parked under AWAS (Automated Awareness Safety System), which will involve the deduction of your demerit points. In worst case scenarios, you may even get blacklisted by insurance providers in the future. Really, the few minutes you think you'll be saving by running the red lights are not worth these repercussions. After you read this article, remember to stop at red.
2. Speeding
As of now, there are countless of road safety campaigns telling us to drive safely, coupled with the implementation of AWAS earlier this year which incorporates both Kejara (Demerit Points System) and AES (Automated Enforcement System) in Malaysia. So, if you are one of the speed daredevils who prefers to live life on the fast lane, you may want to put a brake on your activities as this could result in a heftier insurance premium with the implementation of motor insurance de-tariffication.
3. Reckless Driving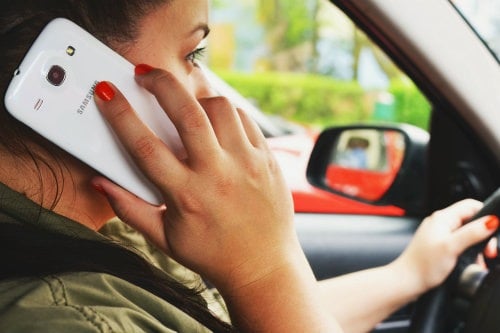 No matter what everyone says, checking for notifications on your phone while you're driving is not cool. You may be thinking how bad can it be and that everyone else that you know does it as well, but know for a fact that when you show a clear disregard for traffic rules, you are also giving off a clear message to law enforcers that you are a habitual offender.
<a href="https://ringgitplus.com/en/insurance/?utm_source=ringgitplus&utm_medium=banner&utm_campaign=my-rpint-gen-gen-insurance&utm_content=blogcta_ins_compareinsuranceplanson_ringgitplus_mid"title="Compare insurance plans">

Habitual offenders are noted by insurance companies and you may end up with a higher insurance premium because you are deemed as an individual with a high-risk profile. To discover sure-fire ways that can help you get the best out of your car insurance, check out our article here.
4. Fleeing from the Police
Been in that situation when a figure of authority flags you down even though you are very confident that you have done nothing wrong to warrant their attention? That's alright, if you have not committed any traffic offenses, then there is nothing to worry about.
Having said that, choosing not to stop when the police are obviously telling you to do so is a definite no-no. You can be charged for felony, which in turn, will end up as a criminal record and not look good for your prospective employers as well as insurers. So, yes, resist that urge to skip that roadblock no matter how strong that urge to run away might get.
5. Driving Under Influence
Uber and Grab exists for a reason. If you can't walk in a straight line after a couple of drinks, then what makes you think that it's alright for you to operate a moving vehicle? Drunk driving has very serious consequences as it has paved the way to many fatal incidents in the past.
So, if you are looking to lower your motor insurance premium, avoid drinking under influence as it may not only cost you a pretty penny for your car insurance premiums, but your life as well.
6. Driving the Wrong Way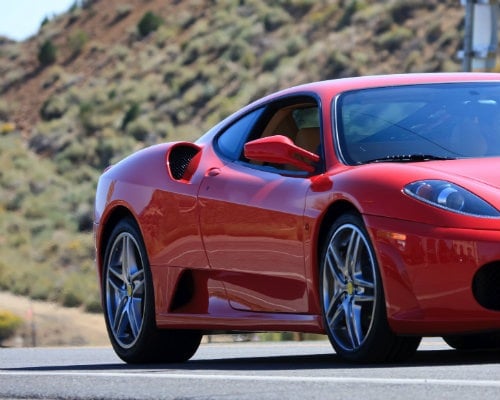 Taking a shortcut by driving against the opposite direction of traffic is never a good concept. Your brilliant idea of trying to save time and effort may even cost someone else their life! Other drivers (who are in their lane) will never expect a vehicle to be coming from the opposite direction, so chances of a car collision is extremely high.
Even emergency services (i.e. the police or the ambulance) resist driving against traffic as this is a serious violation that could harm the people coming from the opposite direction, so be a considerate (and safe!) driver and do not drive against the traffic. It's as simple as that.
Whoa, What Else Do I Need to Know?
At the time of writing, the inclusion of some of these traffic violations is still under heavy debate as insurance companies would need to have access to the traffic violation database to pull the records of a potential insurance applicant. Having said that, do note that your car insurance premium is still primarily influenced by your perceived risk level as a driver.
Therefore, if your driving history consists of a list of major and minor traffic violations, there is still time to improve your driving style. After all, it's also to help safeguard your own life! While you train yourself to be a safer driver, you may want to look for a comprehensive car insurance that fits your budget and needs through our car insurance comparison tool.
Do you know of any traffic violations that could affect your car insurance premium? Feel free to share your thoughts and ideas with us in the comments section below!