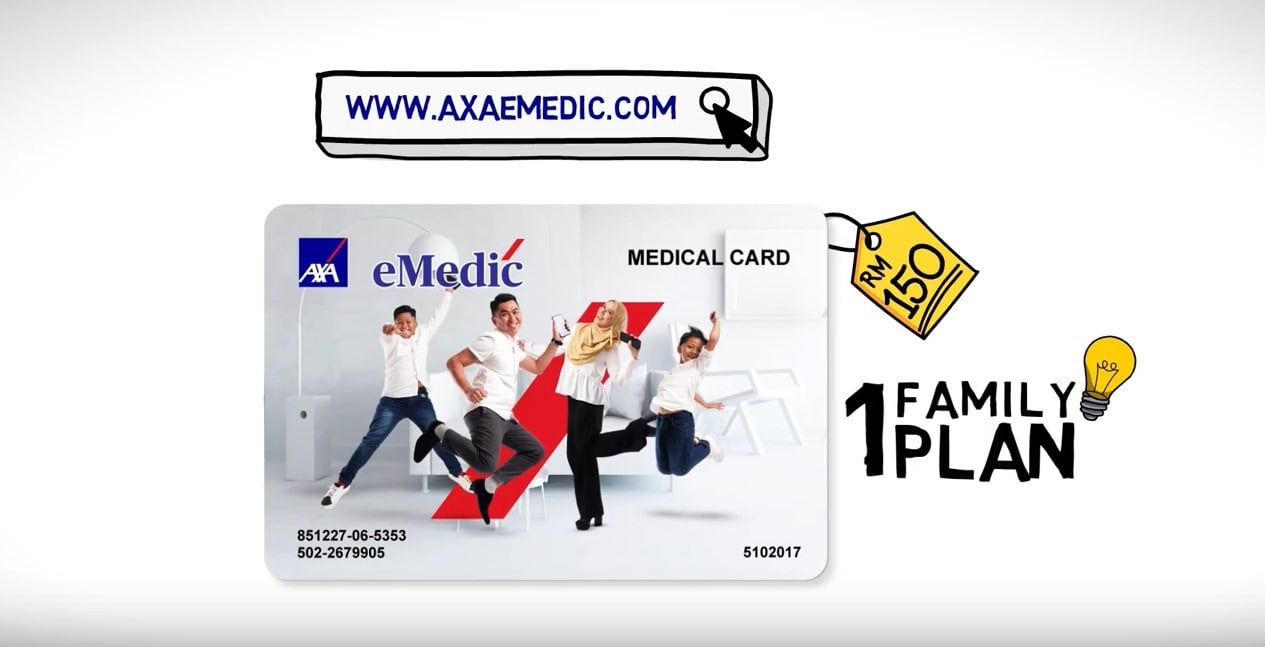 AXA AFFIN Life Insurance (AXA) has launched an eMedic medical insurance plan for families, known as the AXA eMedic Family Plan. This online plan provides coverage for the whole family that can be collectively managed with one e-medical card, and is available to Malaysians as young as 15 days up to 49 years of age.
Purchasing this plan entitles policyholders to renew it until they turn 80 years of age. Available in three options (Plan 20, Plan 50, and Plan 100), annual coverage ranges from RM20,000 to RM100,000, with the lowest premium starting at RM150 per month for a family of four.
Application is simple as the whole process is completed online and as AXA claims, its plan can be purchased in just 10 minutes. After answering 3 questions, applicants obtain swift approval. Moreover, customers who purchase the AXA eMedic Family Plan are entitled to a 5% discount on the total premium.
As this eMedic plan is an e-card, it allows policyholders admission to any AXA Affin panel hospital as long as they present their eMedic digital medical card.
Previously, AXA's eMedic plan was launched in April 2018 for millennials aged between 16 to 39 years old. It made waves for being the first online medical card in the Malaysian insurance market.
(Source: AXA Affin, FintechNews Malaysia)