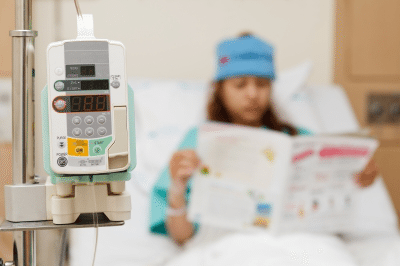 If you're not familiar with the jargon that insurance companies use, buying a policy and getting your family covered for basic medical care can be very confusing. Here's our handy guide to the top questions people have asked us about their medical insurance package.
Question 1: How do I use my Medical Card?
Once you've got a Medical Card, getting into a hospital and making claims is a much, much easier process. You only have to present your Medical Card at a Panel Hospital and get a doctors consent to be admitted. There's a lot less waiting and tedious paperwork.
The best thing is that you won't have to worry about settling your medical bills upfront, as most policies allow for cashless admission.  In many cases medical bills will be submitted directly to your insurer for claim evaluation.
Question 2: Am I insured when I am hospitalised outside Malaysia?
If you're traveling a lot it's great to make sure that you're covered for any illness. You should know that there is such as thing as the overseas residence clause that can catch you out if you're studying or working abroad for an extended period of time. This clause let's most medical insurance policies reject your claim if you've stayed overseas for 90 consecutive days. You know insurance companies like to reject claims if they can find a reason!
However, you might be able to get compensation for treatment received abroad under another clause called the reasonable and customary charges provision. For example, if you have had surgery in Australia that cost AUD10,000 (about RM30,000) your insurance company might reimburse the amount you would have paid had the surgery been performed locally in Malaysia.
Question 3: What should I do if I am admitted to a non-panel hospital?
Don't panic just yet! Let's say that you've been involved in a motor accident or a sports injury and rushed to the nearest hospital that so happens to NOT be on your insurer's list of panel healthcare providers.
There are two phone calls you absolutely have to make – first is to your family (if they're not by your side already), informing them that you're doing fine, and another to your insurance agent, to inform him or her of your situation.
This way, your medical bills may still be payable by your insurer – you'll just have to pay out of your own pocket first before you can file for a claim. Remember to keep all original copies of medical bills, medical reports, and letters from doctors as they are important  to make an effective claim.
Question 4: How are my premium payments calculated?
So you want to know what really goes into determining your insurance rates. Well, an insurance company will quote a premium amount depending on your risk – that is, how likely you are to make a claim, and how much will these claims cost. During the underwriting process, there are several factors to look at, and one of them is your occupation. Occupation types come in 4 flavours: Class 1, Class 2, Class 3, and 4.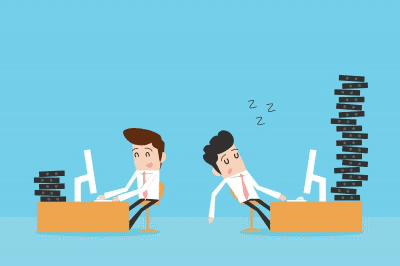 Occupations in Class 1 and 2 generally face lower risk, for example work that require employees to only stay in the office – because how exciting can a 9 to 5 desk job be?
Class 4 occupations face the highest risk, for instance crane drivers and firefighters. The higher the occupation class, the higher your annual premium. Other things that are taken into consideration would be your age, gender, and overall health.
Question 5: What is co-insurance, co-takaful, and deductibles?
Even with a medical card, you can still be on the hook to pay for a chunk of every instance of care you seek, be it for a drug prescription or doctor's appointment.
These kinds of policies are ones that allow you to choose a co-insurance or co-takaful option – the practice of sharing the costs of medical treatment between you and your insurance company.
Similarly, a deductible is the money you pay to the hospital before your policy begins to cover your behind. For example, if you've chosen a deductible of RM2000, and your bill amounts to RM5,000, your insurer will only pay the remaining RM3,000.
The good thing about going for a plan with a deductible or co-insurance is that your premiums will always be cheaper, possibly saving you more money in the long run.
Question 6: What are the common reasons why medical claims get rejected?
You've probably heard from friends and family about how they've been denied insurance claims, but you've only heard one side of the story. Below are some of the most common reasons why you claims may be rejected:
Claim Within Waiting Period
Except for accidental injuries, medical insurance won't cover for any medical cost charged in your name within 30 days from the date of activation of the insurance policy.
Exclusion Clauses
Having access to a medical card will not protect you from every imaginable condition, especially pre-existing illnesses! Read our '5 Things Not Covered By Medical Insurance' guide to find out more.
Unpaid Premiums
This shouldn't come as a surprise – you'll definitely run the risk of lapsing your insurance policy if you've failed to pay your premium past the due date.
Fortunately, if you have a medical plan riding on a conventional life insurance policy, there will be a cash surrender value which will help to pay for your hospitalisation and surgical bills once your policy has been terminated.
Exceeded Your Limit
There are two limits that you need to keep tabs on: the annual limit, and the higher lifetime limit. If your latest hospital bill is RM80,000, but your annual limit is only at RM50,000, you will have to pay for the difference.
Many medical plans set their coverage to 'as charged', meaning your insurer will pay the total amount charged by the hospital – subject to both limits.
Always Plan Ahead
In the end of the day, you are responsible for your own health and well-being, so it totally helps to be informed about the details of your policy. Before deciding on a medical plan, with some proper thought and planning, you can keep your insurance costs as low as possible and enjoy only the coverage that you need. But most importantly, keep fit and stay healthy!
Do you have any lingering questions about your medical insurance plan? Ask in the comments below! To compare all medical cards in Malaysia, visit our Medical Cards Comparison Page now!