It's just 8 days to the New Year, people and whilst you think about all your resolutions for 2015, the oncoming GST and other things the new year brings; you may have forgotten that it also means a time to file your income tax.
With just a week and a day left to 2014; there is still time to do some last minute spending to earn reliefs against your 2014 income tax. We list the four fastest spends, which qualify as reliefs.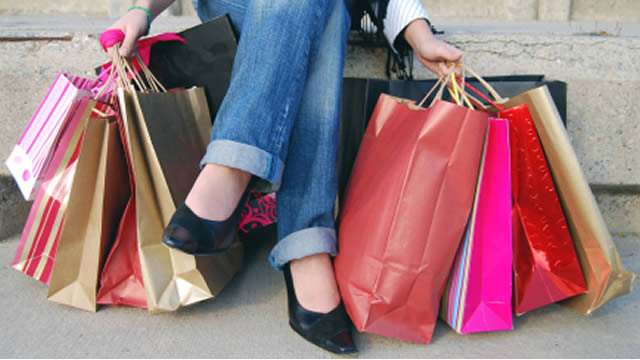 1. Books and Magazines (up to RM1,000 per year)
Books are the easiest things to buy and you can rack up RM1,000 in relief on your income tax. If you're already in need of buying Christmas gifts and you haven't used up your RM1,000 relief limit for the year; then you know just where to go! Borders, Kinokuniya, MPH ; here we come!
2. Get a Health Check (up to RM500 per year)
If you've been procrastinating on finding out just how peachy your health is; now is the time to get it done! A full blood test can range from RM150 to RM250 in a private clinic and doesn't need lots of time in advance to make an appointment. Give yourself the gift of peace of mind this Christmas and New Year along with a 'healthy' tax relief.
3. Buy a New Laptop (up to RM3,000 every 3 years)
Gamers and tech junkies take note! You can get up to RM3,000 every three years (meaning you can only claim this relief once in three years) in relief for buying a laptop. Laptops these days cost less than RM2,000 unless you're buying a Mac or a high-spec gaming laptop… so if you haven't used up your RM3,000 quota in the last three years, you know where to head this week! Low Yat Plaza; Digital Mall anyone?
4. Get Sporty (up to RM300 per year)
Our government would like you to be healthy so they've qualified the purchase of sports equipment and payment for sporting activities for tax relief. It might be too late to sign up for a marathon now but you could always buy that badminton racket; pair of rollerblades or new football you wanted. Might be nice to also start using it in the year but hey, buying it is the first step! Sounds like a good aid to start that 'get fit/healthy' new year resolution!
5. Give Back (up to 7% of your taxable income per year)
Is the holiday season making you feel suddenly warm and charitable? Perhaps you suddenly feel like the new and improved Scrooge looking for a Tiny Tim to bestow some Christmas cheer upon (if you don't know this story; you need to read the Christmas Carol ASAP! Use your book spending in point 1 to buy a copy). Giving a donation to a charity can turn into tax savings because you can qualify for up to 7% of your taxable income in tax rebates! These are not relief but rebates and are thus worth more when calculating your tax.
However, donations need to be made to approved organisations. As of time of writing; the LHDN website appears to be down but check back soon for a list of approved charities or give the nearest branch a call, email or visit.