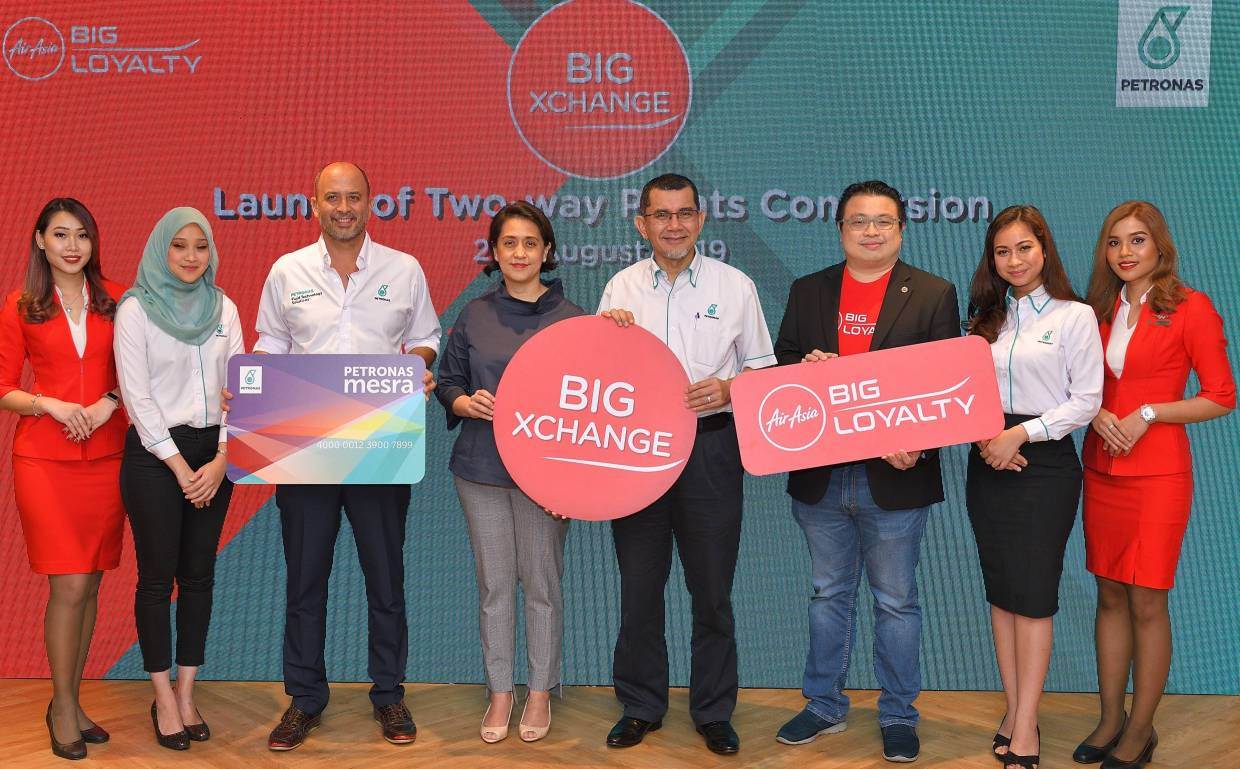 (Image: The Star)
AirAsia BIG has added Petronas Mesra as a partner on its instant points exchange platform, BIG Xchange. This allows AirAsia BIG Points to be converted into Petronas Mesra points and vice versa, making it a two-way points conversion between the two loyalty programmes.
AirAsia BIG members can now link their Petronas Mesra cards to their AirAsia BIG accounts on the AirAsia BIG mobile app. Users can instantly convert their points at a rate of 1,250 BIG Points to 600 Mesra points and 2,000 Mesra points to 500 BIG Points.
Each Mesra point is worth 1 sen and can be used to redeem fuel or items from Petronas Kedai Mesra convenience stores. You earn 3 points for every 1 litre of fuel pumped as well as for every RM1 spent at Kedai Mesra. Meanwhile, you can earn BIG Points by flying with AirAsia or through everyday spending with a wide range of AirAsia's partners. BIG Points can be used to redeem free flights and other redemption items like Tune Hotel stays. Like Mesra points, each AirAsia BIG Point is worth 1 sen when redeeming on the AirAsia platform.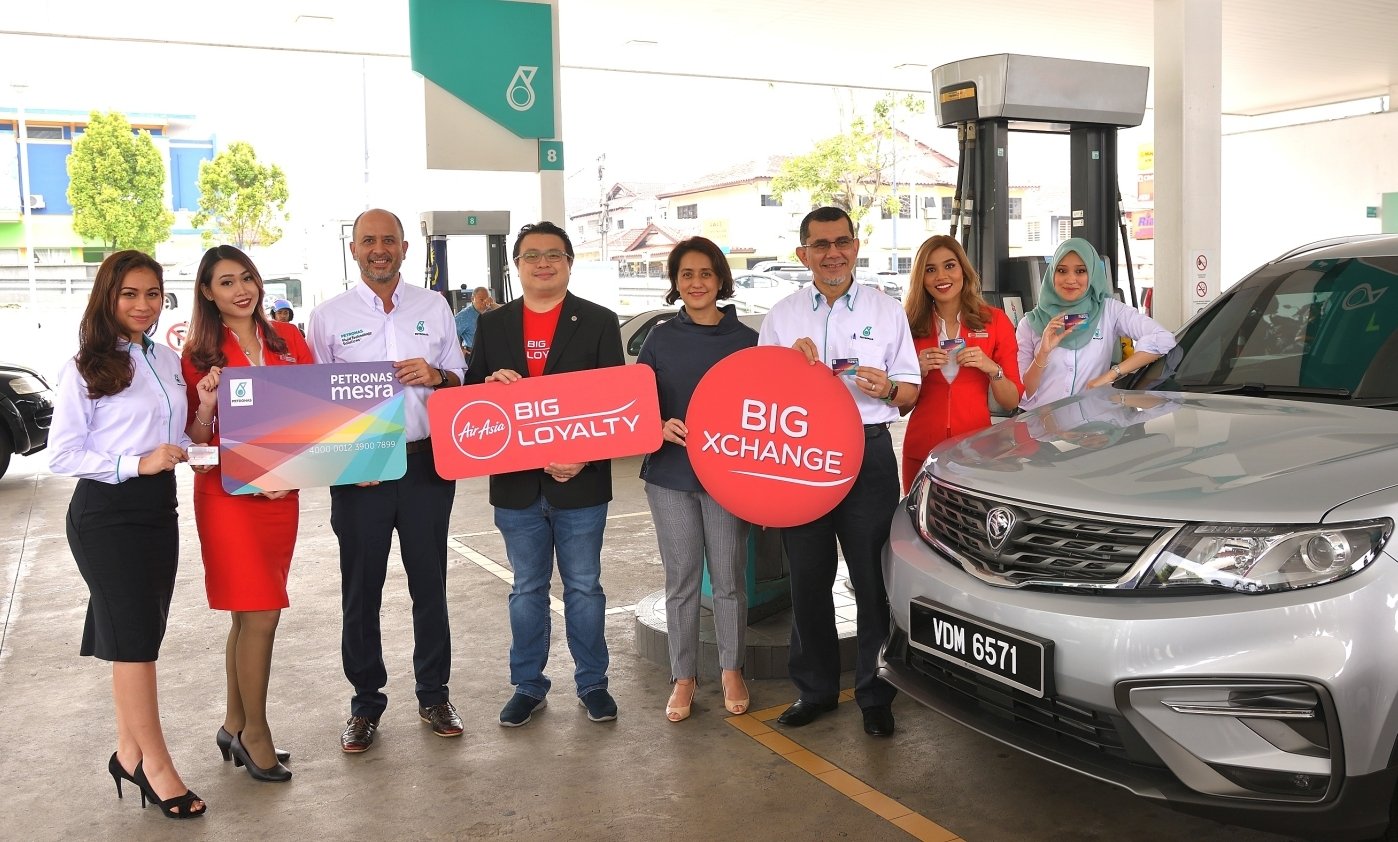 (Image: SoyaCincau)
AirAsia BIG CEO Spencer Lee said that convertibility was key to extending the use of BIG Points outside the AirAsia ecosystem. "By ensuring the conversion can be done both ways, we are one step closer to realising our vision of making BIG points a digital currency for everyone," he said.
Petronas is the first retail fuel company to offer the two-way points conversion via the AirAsia BIG app. Samsung Rewards members can also convert BIG Points to Samsung Points and vice versa, but this can only be done on the Samsung Pay app. AirAsia's other partners, which include Maybank, UOB, and other banks, only allow one-way conversion of bank loyalty points to BIG Points via the respective banks' rewards redemption systems. (The only exception to this is Citibank, as you can convert your Citi Reward Points to BIG Points on the AirAsia BIG app.)
In celebration of the partnership, 10 AirAsia BIG and Petronas Mesra members who convert their points by 30 November stand a chance to win 100,000 BIG Points and 20,000 Mesra points worth RM200 each. Moreover, in conjunction with AirAsia BIG's 816 World Campaign, members who convert a minimum of 1,000 BIG Points before 16 September will enjoy an additional 50% bonus BIG Points.
(Source: The Star)