It's the news you never thought you'd see. Even our editorial team kept feeling their eyes were betraying them as they read and subsequently typed this article. But if a report from Paul Tan is anything to go by – the price of one type of fuel at least, has gone down.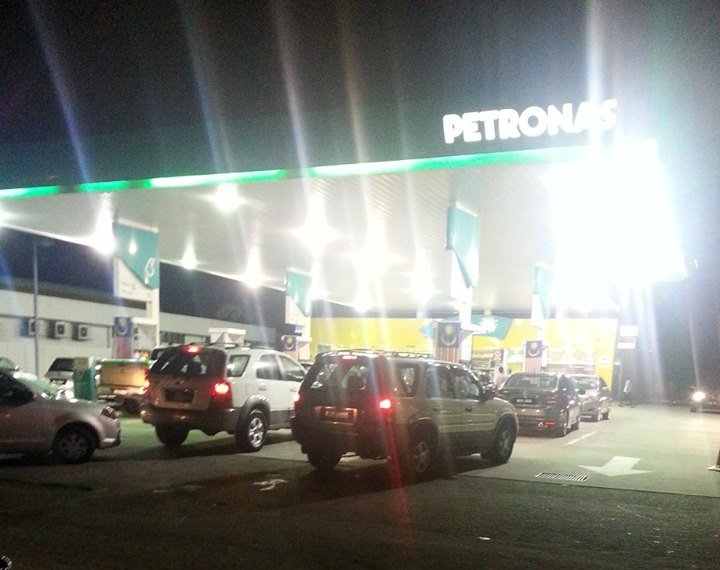 Of course, in all fairness, it is commonly known that RON97 fuel is subject to a 'managed float' which means that prices will vary according to market forces. But even so, one rarely expects prices to fall. But fall it has! The price of RON 97 has dropped RM0.10 from RM2.85 to RM2.75. Stepping back in time to 2012, consumers paid RM2.80 for RON 97 and RM1.90 for RON 95 at retail price, so it's not too shabby a price cut – all without the help of a time machine. A reduction of RM0.10 on RON 97 is definitely worth some champagne popping (figuratively of course. You would have to pump 2000 litres of petrol to save enough 10 sen to buy a semi-decent RM200 bottle of champagne. Yes, we counted)!
Although this price reduction will make no difference to those whose vehicles run on the more economical RON 95, this is definitely great news for those of you who need to fuel their metal baby with higher quality fuel at a cheaper price.
With RON 97 cost at least RM2.75, would you be more incline to change from RON 95 to RON 97 or opt for a car with higher performance?
If you're a car noob and thinking, "what is the difference anyway?"; check out LiveLifeDrive's explanation on the difference between the two fuels.