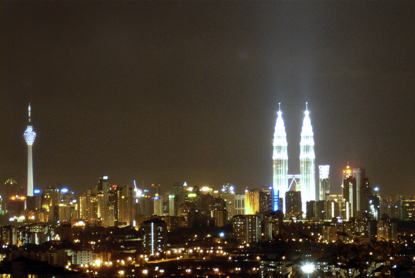 In a sudden turn of events, DBKL (Dewan Bandaraya Kuala Lumpur) has announced it is deferring it's plans to raise assessment rates until enough feedback from the people is collected. The hike has been postponed to March 2014 to enable more KL landowners to share their grouses.
In a report by Free Malaysia Today, Deputy Federal Territories Minister J Loga Balan Mohan said that the actually date for implementation is not currently known.
"The proposed increase will be deferred to allow for appeals to be heard from January to March next year.

"We have not decided when to implement it yet," he said.
Federal Territories Minister, Tengku Adnan Mansor was the man behind the plan to raise assessment rates; stating that rates had not seen an increase in the past 21 years. The increment was supposed to see the light of day in January 2014.
Tengku Adnan also apologised to KL residents over the 'mistake' of issuing notices of the change instead of letters explaining the change to residents, as reported by the Star.
 "I admit my mistake. I was the one who made that mistake," Tengku Adnan confessed.

"When I gave out the instruction to DBKL, I never told them to give it back to me (to check) before they sent it (notices) out," he explained.

"They should not have sent the notices out. What they should have done was to send out the letters first explaining the situation," he told reporters after chairing a closed-door meeting with Federal Territory Umno chiefs and their representatives at the DBKL headquarters yesterday.
He also made assurances to residents that all appeals submitted before the December 17 deadline will be given proper consideration.
"A panel will be set up to look at their views, suggestions and feedback and based on all that, we will decide on the matter."
Let us hope he remembers to review the panel's findings before giving citizens another rude shock by 'mistake'.
Update 3.00pm 28/11/2013
In a sudden flip-flopping that isn't altogether unusual, it has been announced that the hike will proceed in January but citizens will not have to pay until March. If you weren't already confused by the entire assessment rate debacle; you will be now.
The Malay Mail Online reported this afternoon that there has again been some kind of misunderstanding and that the hike will be implemented in January and not postponed as we reporters were made to believe yesterday. Perhaps the announcement was made in Klingon.
Datuk Seri Tengku Adnan Mansor clarifies today:
"What will happen is on December 17 we will get all the bantahan (objections), then the Datuk Bandar (mayor) and the panel will have hearings that will last at least three months," he said at a press conference here.

"Most likely we will impose in January, but you don't need to pay until we listen to the feedback… there is no need to pay (immediately). That's the reason why yesterday, my timbalan menteri mentioned it will be delayed three months. Payment can be later," he said, referring to Deputy Federal Territories Minister Loga Bala Mohan.
He also was keen to assure the rakyat that they live in a 'nice country'.
"We've got the Act and have to follow the Act. We can't bypass the Act because for the last 21 years we didn't do anything. And please tell the opposition we are not punishing anybody. What we are doing is to correct the value of property and to be fair to DBKL. Even at this moment, we still haven't collected RM300 million in arrears from the rakyat, but are we doing anything? We are doing it slowly, trying to persuade them… we are a nice country," he said.
*Picture courtesy of Wikimedia Commons.