The start of the year always symbolises renewal and a fresh start to things. Spring cleaning is often done at this time, new furniture brought into the house, new clothes, maybe a new car even.
As long as we're thinking of renewing things in the new year, don't forget to renew these essentials as well. Some of these are related to your yearly finances, some are just related to your daily life, but all of them can mean pricey penalties or expensive recovery measures if you fail to renew them on time.
Driving License
You may think a driving license isn't something to be renewed necessarily since you already took the test once, right? Wrong. Local authorities insist on having each driver renew their driver's license every few years. Thankfully, the expiry date is always pegged to the holder's birthday so it's easy to remember when you should renew yours.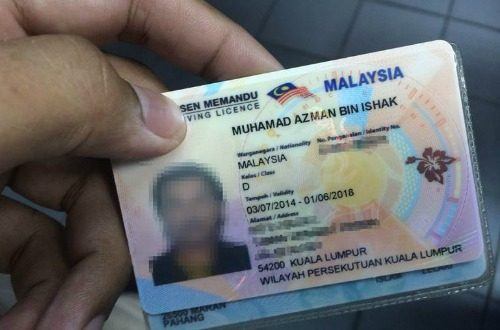 What's even better is that the renewal process is easy as well. Just bring your license, MyKad, passport-sized photo and RM30 for every year of validity you want to extend onto your license to your nearest post office or JPJ branch and everything should be sorted in less than 10 minutes.
Road Tax & Insurance
Having a driving license is good, but you still won't be legally allowed to drive a vehicle if its road tax is expired. You can't renew your road tax if your insurance policy isn't up to date either. Good thing you can renew both at the nearest post office.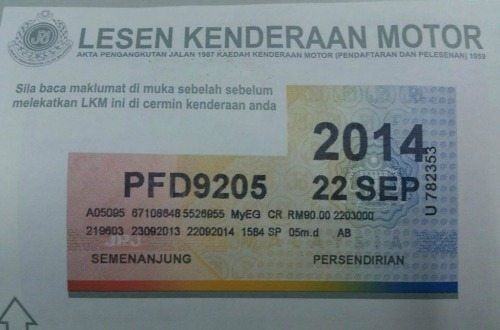 Simply bring your geran kereta or geran motor (also known as a green card) along with your insurance cover note. The fee depends on what vehicle you use. You can also try to renew yours online via MyEG services.
Identity Card
If you're one of the many people who still has their identity card from when they were 12 years old, you have to get it renewed once you reach the age of 18. No fine will be imposed as long as you do this before you turn 26.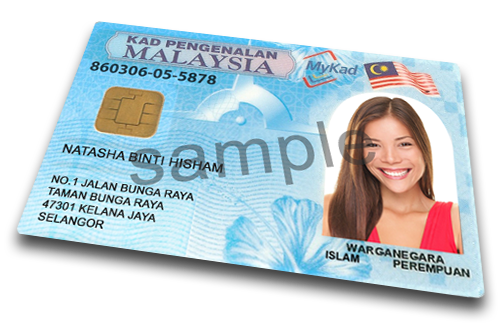 You also may need to update your MyKad with information on your new address should you move to a new one. Updating just the chip on the MyKad will cost you RM2, but updating the card itself, will require an additional RM10. All these procedures can be done painlessly at your nearest JPN branch.
Passport
Travelling without a MyKad around Malaysia is risky enough, so if you're planning to travel overseas, make sure your passport is all renewed too. It's best to do this a few months before the expiry date of your passport since visa requirements and travel planning might require your passport to be valid way before you even start packing.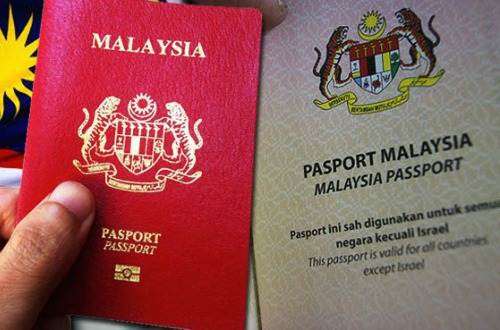 To do this, just visit your nearest KDN branch with your passport, your MyKad, and RM200 for a 5-year renewal. You may also choose to renew your passport online via MyIMMs e-Services. You don't need to wait as long, but you do need to fiddle with the payment methods and still pick up your passport at their offices whenever they say your passport is ready.
Bank Cards
The expiration date on your bank cards does not mean you need to get new cards, you just have to get them renewed. Bring your cards to the nearest branch of the bank your card is from and they'll help you out with everything.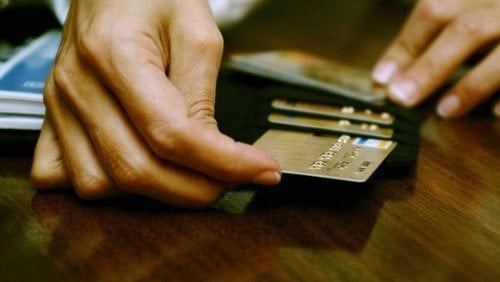 This procedure is especially important for 2017 since bank cards will be switching to the PIN system gradually throughout the year. You don't have to rush in changing your cards, but be aware that you will have to do so this coming year so that your bank cards can keep up with the changing usage standards.
That's pretty much it for the yearly (or semi-yearly) renewables you need to refresh to ensure your Year of the Rooster runs without a hitch. Once you've checked everything in this list off, you'll be ready to kick butt and win at life this new year! Don't forget to check out our top promotions happening this month as well.