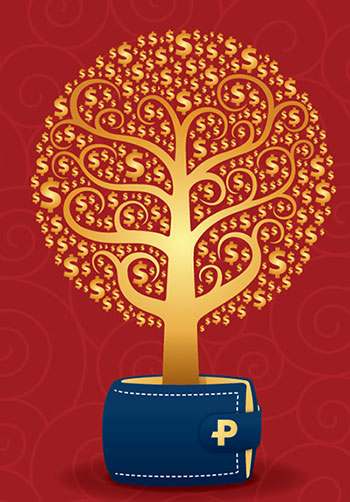 Fixed deposit accounts are a great way to make good use of the extra money you have. It's a great way to invest as risks are low, isn't difficult to understand and sometimes include some great benefits.
So if you're looking for a good fixed deposit to start; here are five fixed deposit accounts that are worth checking out!
AmBank Conventional e-FD
Requirements: Age 18 and above and must have an AmBank Current or Savings Account
Minimum deposit: RM500
Interest Rates: 3.1% for the first 6 months, 3.15% for the first 12 months.
In today's era where the internet reigns supreme, AmBank's fixed deposit gives you an additional 0.2% p.a. interest rate the moment you register online. You're also able to monitor your account online where a certificate isn't necessary. Although you will only get the interest once your account has matured, you have the option of having your interest credited into your savings or current account.
AmBank Am50Plus
Requirements: Age 50 and above
Minimum deposit: RM5000
Interest Rates: 3.2% at the first 6 months, 3.25% for the first 12 months.
AmBank also offers a special fixed deposit account for those in their senior years. Just like their other fixed deposit account, interest will be credited to the savings or current account monthly. You also receive free Personal Accident coverage of up to RM50,000 as well as an ATM card access to the account. The only drawback is that you aren't allowed any early or partial withdrawals.
Mach Fixed Deposit by Hong Leong Bank
Requirements: Must be a Malaysian citizen and a holder of a Hong Leong Money Box Deposit Account
Minimum Depost: RM1000
Interest Rate: 3.7% per annum
It's known as the first online fixed deposit that allows flexibility with partial withdrawals. It even has the highest interest rate of 3.7% p.a. and you can keep track of your account and the interest you're earning with e-statements although you must have a Money Box account. Due to the limited branches in Malaysia, Mach is only available to those in Penang and the Klang Valley.
RHB Senior Fixed Deposit
Requirements: Age 50 and above
Minimum Deposit: RM10000
Interest rate: 3.2% per annum
With this Senior Fixed Deposit, your profit is paid on a monthly basis and it is automatically credited to your savings or current account. It also gives you the flexibility of a partial withdrawal without losing interest on your remaining balance although if you want to make a partial withdrawal of RM1000, it is subject to a minimum balance of RM10,000.
Affin Fixed Deposit
Requirements: N/A
Minimum Deposit: RM500 (two months or more)
Interest rate: 3.25% (6 months); 3.60% (12 months)
The Affin FD is a no-fuss/ no-frills deposit product that simply gives you interest for putting money into your FD. There may be no special benefits over and above the interest but the interest rate is rather high and is enticement in itself. A good starter FD product.
General Rules to remember when applying for a FD
Be sure to always have and use your actual Identification Card when applying for a Fixed Deposit and be sure you understand the terms and conditions of your fixed deposit account, especially if you plan to make a withdrawal.