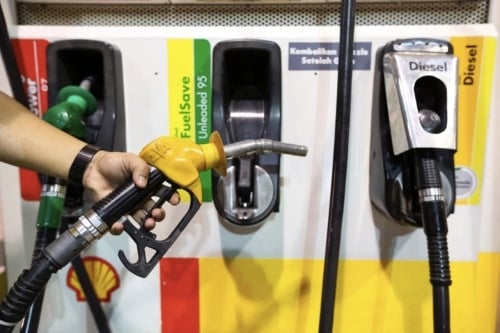 The federal government has allocated RM3 billion to finance fuel subsidies to maintain the current retail prices of the RON95 petrol and diesel until the end of the year.
In a press statement released June 7, Finance Minister Lim Guan Eng said the government has decided to keep the retail prices of RON95 petrol and diesel at RM2.20 and RM2.18 per litre respectively for the rest of 2018. "The government will subsidise 33 sen per litre for all retail purchases of RON95 and diesel for this week. Without the subsidy, the price of RON95 and diesel would rise to RM2.53 and RM2.51 per litre respectively," Lim added.
Meanwhile, RON97 petrol will be subjected to a float system as mentioned by Prime Minister Tun Dr Mahathir Mohamad. RON97 is priced at RM2.66 per litre until June 13.
The move to subsidise RON95 and diesel for the rest of the year is part of the new government's effort to fulfill its 10 promises in 100 days as stated in its manifesto. This move is also a move to reduce the financial burden of the rakyat.