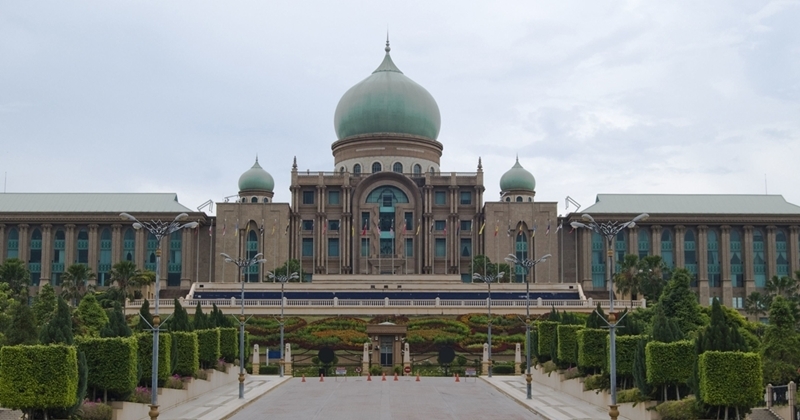 In an official statement, the Public Service Department (PSD) announced the commencement of flexible working hours for civil servants. The new scheme started on 1 March.
The circular that announced the new initiative was issued by PSD Director General, Datuk Seri Borhan Dolah. The scheme's aim is to allow for a balance between working hours and family time for government employees. It is also intended to standardise the four types of staggered working hours which was in place for the last decade.
Now, civil servants may choose to arrive at work between 7.30-8.30am and leave from 4.30-5.30pm. They just need to have 9 hours clocked in to complete one working day. For example, if an employee clocks in at 8.12am, that person may clock out at 5.12pm. Overtime starts once the person has work for more than the required 9 hours.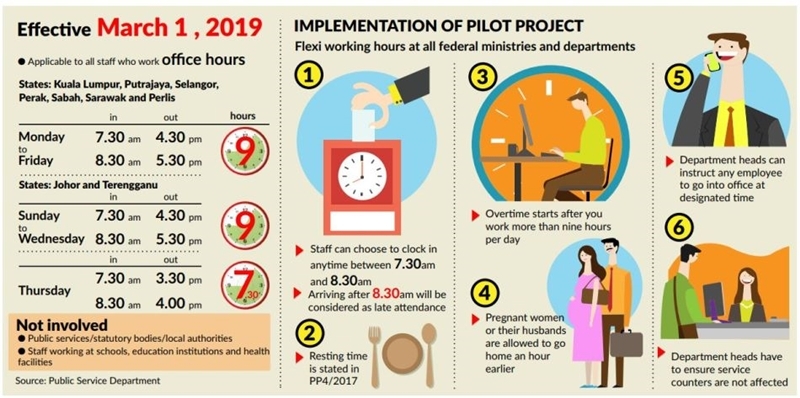 The flexi hours pilot project will be introduced in Kuala Lumpur and Putrajaya and all federal departments in Perlis, Perak, Selangor, Johor, Terengganu, Sabah, and Sarawak before being expanded to other government agencies once proven effective.
The new scheme is not applicable to staff working in public services, statutory bodies, local authorities, schools, educational institutions, or health facilities. Only those who work normal office hours at ministries and federal departments can take advantage of this initiative.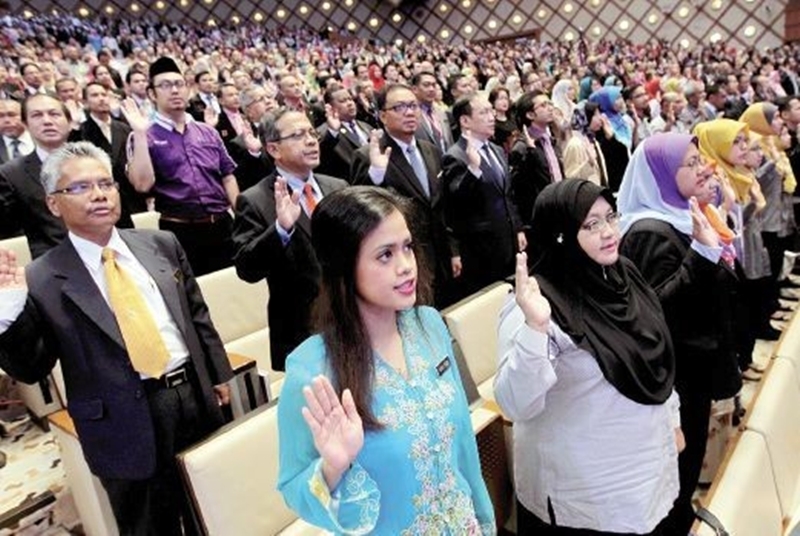 (Source: mole.my)
Meanwhile, for departments with service counters, it is the prerogative of the head of department to order staff to come to the office at the required hours. The heads of departments are to ensure that their service counter operations are not affected when the flexible working hours are in force.
A feature remains from the previous staggered working hour scheme which allows for pregnant women and their husbands to go home an hour earlier.
Initial feedback from civil servants showed they welcome the new flexi hours scheme.
(Source: The Star)