Planning to flex your entrepreneurial muscles on the most significant day of Malaysian history but not sure how to go about doing it? Hence, if you're interested to make some extra moolah without coming off as a tasteless opportunist, then here are some ideas that might be of interest to every Malaysian voter out there.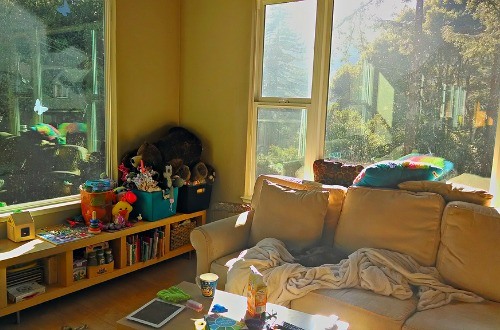 Rent Out Your Room
Some voters may have shifted to another state for good but their residential address in their identity cards still remain unchanged. While a good number of Malaysians would choose to head back to their family's residential home or crash at their friend's place, there are also a number of returnees who take this opportunity to check out for homestay or AirBnB options that are available during this season. We have already seen a few hotels and other accommodation styles offering discounts and cashbacks so why not jump on that bandwagon?
Take this chance to help another voter out by allowing them to bunk at your place for a small sum. Who knows, with the right topic and mindset, you might even find a new brunch buddy to hang out once the election season is over?
'Rotiman' to the Rescue
You know your childhood is awesome if it is filled with memorable visits of the rotiman making his rounds around your neighbourhood. Even until now, we can't deny that the horn of a rotiman's toot is music to our ears, especially when your eyes sparkle at the sight of these nostalgic, visually-pleasing snacks.
With that said, while you might not have a motorcycle license nor the chops to cleverly arrange 20 different snacks on top of your vehicle, what you can do on the other hand is to buy a packet of ice, put it in your cooler box and toss in a mix of both sweetened and unsweetened beverages for it to chill.
Once you're done doing that, don't forget to park yourself near the polling station, open your car boot and put up your 'For Sale' sign. Just remember to charge a reasonable price least someone reports your 'extra-curricular activities' to the local council authorities, forcing you to close shop altogether.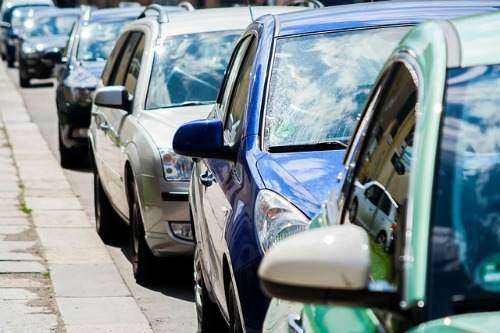 Makeshift Carpark
If there's anything that we've learned about the previous election is that the closer your home is to the polling station, the better as this will cut down on your commuting time. Having said that, living too close to these places of interest are not without its pitfalls. If your home is next to a market, pasar malam, mosque or school, chances are, you might have encountered the experience of random strangers choosing to park their car near your home.
So then, if you can't beat them (we need all the hands that we can get for the coming election after all), what's the best course of action to take? Convert your home into a temporary parking lot, that's what. This works best if you live in a kampung house with a huge grassy lawn next to it and all you need to do is to name your parking lot, put it up on Google Maps (just remember to 'shut' your business once election day is over to avoid potentially confused future patrons) or Parkopedia (yes, it's a combination of both Wikipedia and parking spots!), state your price and your business is ready to fly!
Busk It Out
Not exactly an open secret but if you observe very carefully, almost every successful bazaar / creative platform in Klang Valley have these in their arsenal – food, pop-up stores and of course, live performances. This popular trifecta is employed for a good reason, it covers all bases when it comes to entertaining people from different cultures, ages and backgrounds. After all, what good is an event if it doesn't have any ambient music to fit the on-going situations happening there?
If you are very much comfortable with belting out a tune or two in front of a crowd, then this is the perfect method for you to generate some extra funds. Lug your DJ kit / kompang, assemble a crowd-friendly set-list of popular chart-toppers and Malaysian folk songs and you'll be raking in cash and fame faster than the career of a seasonal talent show victor.
On the other hand, if your ability to sound musical is only sub-par at best, then it's best to just pass this to professionals lest you end up on someone's social media feed unexpectedly for the wrong reasons. After all, you would want to be known as a music lover, not a noise pollution contributor which can indirectly cause a decrease in your overall confidence and charisma points.
Sure, You Can Make Money But…
The most important thing to remember about Election Day is that the voting hours are generally from 8am to 5pm so do arrive early if you are aiming for a good spot to peddle your goods or talents. If you are a registered voter, your fund-raising ambitions does not elude you from your performing your civic duty so do vote as every vote counts!
After all, this is a special event that only happens once every four years so make the most of it. As always, be safe on the road, plan ahead and may your vote help pave the aspirations of Malaysians from every generation. Have anything to contribute to the article? Share your thoughts and ideas with us in the comments section down below!