If you've been keeping up with Malaysian labor news you will have heard of the Employee Insurance Scheme. It's being proposed as part of a new bill that's meant to help and support employees. But how will this affect you if it comes to pass? Do you need to care? Will it impact your finances? Let's find out.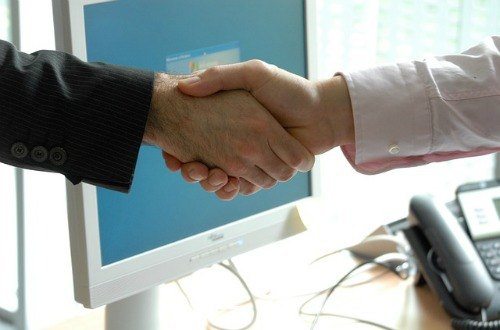 What is the Employee Insurance Scheme, Exactly?
It's a compulsory government scheme aiming to be implemented next year which only affects employees of the private sector. The aim is to help you manage your life and finances better should you become retrenched and out of a job. When this happens, the scheme you paid for will be able to help support you while you're looking for a new job.
Oh, I Have to Pay For This?
Yup. It's an insurance scheme after all. How it affects your payslip directly is it will be under your SOCSO payments, since they're the ones handling this new insurance scheme. You're meant to contribute 0.2% of your salary, which your employer will match. It roughly works out like so:
| Monthly Salary | Employee's Monthly Contribution |
| --- | --- |
| RM1000 or less | RM1.90 |
| RM1001 – RM2000 | RM3.90 |
| RM2001 – RM3000 | RM5.90 |
| RM3001 – RM4000 | RM7.90 |
And if you earn more than RM4000 per month, you still only pay RM7.90, which is the maximum.

That Doesn't Seem Too Bad… What Do I Get Out of This?
For the next six months after you leave your company, you will get a percentage of your salary. This percentage decreases with each upcoming month. The payout works out like this:
| Month | Percentage of Salary |
| --- | --- |
| 1st | 80% |
| 2nd | 50% |
| 3rd | 40% |
| 4th | 40% |
| 5th | 30% |
| 6th | 30% |
If you manage to find a job before the six months are up, you will get 25% of the total remaining sum that you're owed.
This scheme, if implemented in its current state, would also help support the costs of your professional training or reskilling courses up to RM4000.
Keep in mind that you only get this if you're retrenched. Not if you get fired for misconduct, quit your job, or made to leave the company via Voluntary Separation Scheme (VSS) or a Mutual Separation Scheme (MSS). Should the bill pass as it is, the payments will begin next year and mature in 2019.
Great! I Have No Problem With This, Let's Do it
We're sure you as an employee have no problem with this, but Malaysian employers aren't too keen. In fact, the percentage of contribution was initially 1.5%, which the Malaysian Employer's Federation (MEF) bargained down to 0.5%, and then further down to 0.2%.
It makes sense for employers to do this, since they don't get any direct benefit from matching your contributions. And even now, there's some disagreements. MEF argues that the money shouldn't also be used to support corporate training, since they claim it can be open to exploitation. This scheme will also greatly increase the operating costs of a company.
Even some private sector employees aren't too keen on having more of their salary shaved off like this. Especially since unlike EPF contributions or certain insurance policies, you can't withdraw the cash or cancel it to get a cash refund. Read our 4 Things to Know About EPF Withdrawals to learn more about what you can and cannot withdraw your EPF for!
It looks like there's pros and cons on both sides here, but we can't know for sure how this will pan out until it comes to pass. We'll be sure to update you on any further developments after 24th October when this bill gets tabled into parliament. What do you think of the Employee Insurance Scheme? Looking forward to it? Not a fan? Let us know in the comments section down below!