Chinese New Year will be here in just two short days. Those who celebrate welcome the auspicious celebration with open arms, but there's always that niggling problem at the back of their minds: how much should I give in an ang pow and will I have enough for all of my loved ones? Of course, some of you may have saved up for this holiday and may be ready to fill those little red packets of lucky money goodness but even so – the question of how much is appropriate may still cross your mind.
How much should one slip into these ang pows without appearing too "kiam siap"? To find out, it's sometimes best to look behind – to how it all started.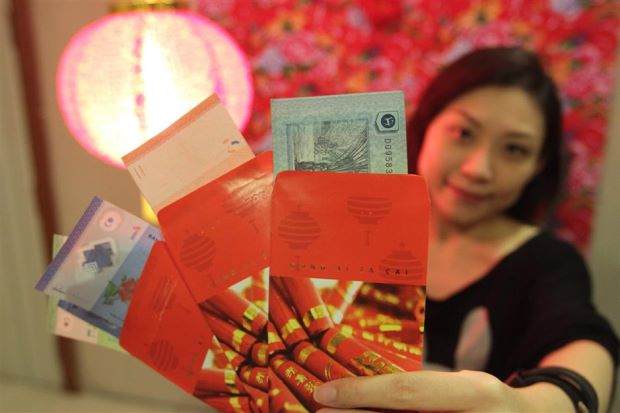 Image from The Star Online
Once Upon a Time…
In Chang Chieu China during the Sung Dynasty – A demon terrorised the village and even the finest warriors failed to bring it down. A young orphan with an enchanted sabre managed to kill the beast. As a reward the villagers gave him a red pouch with gold coins. Not just a reward, it became a way of showing gratitude; giving these red envelopes was said to bring good luck and prosperity to the ones receiving it. For blessings, red packets are given during weddings and birthdays too.
It would appear that from the outset; the shiny red packet stood as a symbol of luck and good wishes to the recipient. Tears it down to the base level doesn't it?
So, How Much Should I Give?
Normally, ang pows are only given by married couples and elderly people to young unmarried individuals and children. Giving out these red packets is a way to wish the recipient luck and prosperity in the new year but because the idea behind it was also gratitude; many working adults will give money to their parents in an ang pow even though they may not be married. It appears as as time passed; people practised what they were most comfortable practising. But comfort seems to have given way to expectation.
The Star Online reported that while children or unmarried individuals can expect fatter ang pows, some parents are feeling the pressure to give more and dare not cut down ang pow rates to keep their close family member happy. The pressure of keeping to expectations may be driving people to wonder if the year of 2015 requires more ang pow giving considering our inflation levels.
To make it easier for you, a popular bank has broken down ang pow rates for different income groups. These income groups are divided into low, medium and high income earners from below RM30,000 to RM150,000 and above each year. For example if you are a low income earner, you can give RM2 – RM5 to children and relatives and RM8- RM20 for parents and in-laws. High income earners can give RM20 to RM80 to children and relatives and RM88 to RM200 to parents and relatives. But again, these are a guide. It's simpler to assume one can afford RM80 for children if one has only 2-3 children to consider. But the reality is that every family make up is different and showing people a single image guide is not to be considered all-encompassing but merely an idea you could follow if your means allow.
Regardless of amount, some people follow the auspicious rule of number 8 where the amount starts from or ends with 8 such as RM8, RM88 or RM188.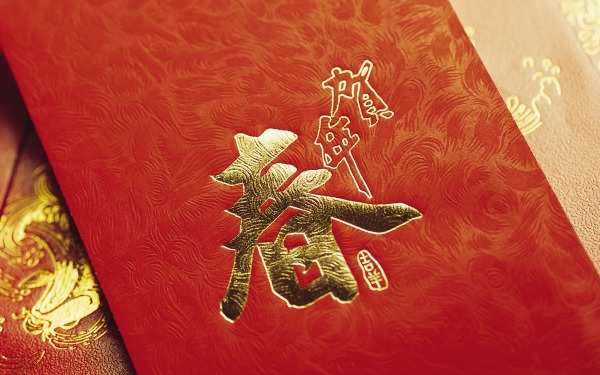 Tips to Tailor Make Your Own Ang Pow Plan
But at the end of the day; how much you give really depends on you and your means. Tailor-make your 'ang pow plan' by considering these few factors.
How does your budget look? Some of you may started saving for Chinese New Year spending, but for those of you who haven't, you'll have to check on your financial situation and determine how much you can afford. Set aside a full base figure of how much you plan to spend on ang pow handouts – it'll give you a starting figure to work with and prevent you from overspending during the holidays.
Do a headcount. How many ang pows do you have to give out? Making a list of people would give you a clear idea on how much you can then afford to spend on each of them. Also, do make sure you allocate a few more for guests and the unexpected visitor but the amounts in these packets are usually much smaller. Rank the people in order of highest amounts to the lowest. This allows you to do the math. Breakdown your big budget into group budgets. For example, if your overall budget for ang pows was RM1,000, you can allocate RM600 to tier one relatives; RM300 to tier 2 and RM100 to miscellaneous outside guests. These numbers will allow you to break down further to get the number for each person.
Consider the 'Special People'. Base numbers are great and uniformity makes it all easier but sometimes; you may have certain people you feel should get more. This may be in the case of children to their parents and vice versa. Even in your first tier; you may want to, for example, give your parents more than you give your siblings. After calculating overall, uniform budgets, you can now consider if cuts can be made elsewhere to accommodate the special people right at the top. Lively debates are carrying on on the Lowyat Forum about thresholds. It's an entertaining read but at the end of the day…
It's all entirely up to you. Many people have strong opinions on 'shoulds' and 'should nots' but at the end of the day; it's your opinion and comfort level that matters. But in our opinion (heh); spending within budget and doing what's best for your funds instead of following others is the best way. Decide your ang pow amounts based on affordability; not your neighbours. We bet those folks gave our beast-slaying orphan how much they could afford each too (although, we have no way of finding that out!).
No matter how much or how little you can afford to give, it's the thought that matters. The same applies to those receiving it. We wish you prosperity and a Happy Chinese New Year.