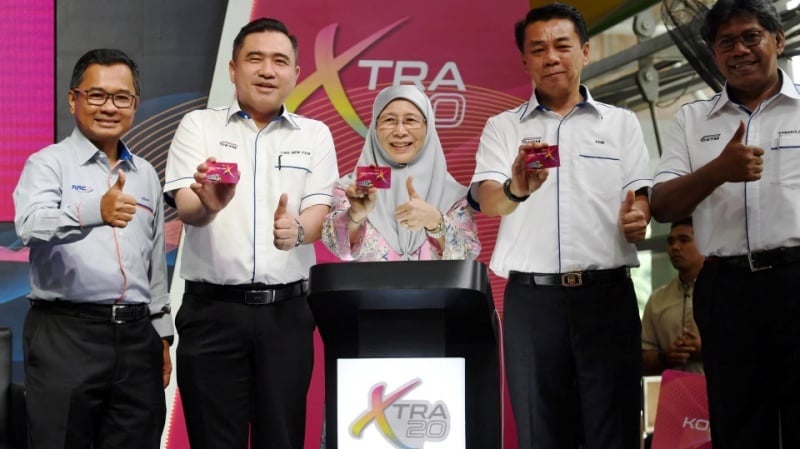 (Image: Berita Harian)
In an effort to boost ridership, KTM has introduced a discount card called the KTM XTRA20. This card offers cardholders 20% off all rides with the national railway company.
Transport Minister Anthony Loke said that KTM users can save up to RM60 a month on their transport spending with this card. As an early bird offer, a total of 20,000 KTM XTRA20 cards will be given free to KTM passengers; it will then charge RM3 per card.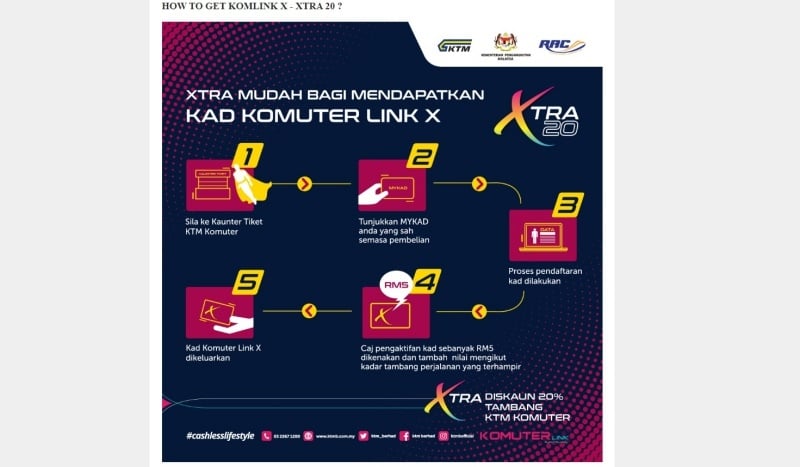 KTM ridership has been declining ever since KTM fares were raised from 11 sen to 15 sen per kilometre in 2016, affecting both the middle class and B40 group. One of the other reasons why passengers stop using the KTM is due to delays caused by track upgrading and competition from the MRT services. From a healthy 50 million in 2015, the ridership figure fell to just 32 million in 2018.
Lastly, the Transport Minister also revealed efforts to improve KTM services, such as having a digital platform to display train arrival times by the middle of this year, and a new KTMB mobile app that is expected to be completed soon.
(Source: Free Malaysia Today)