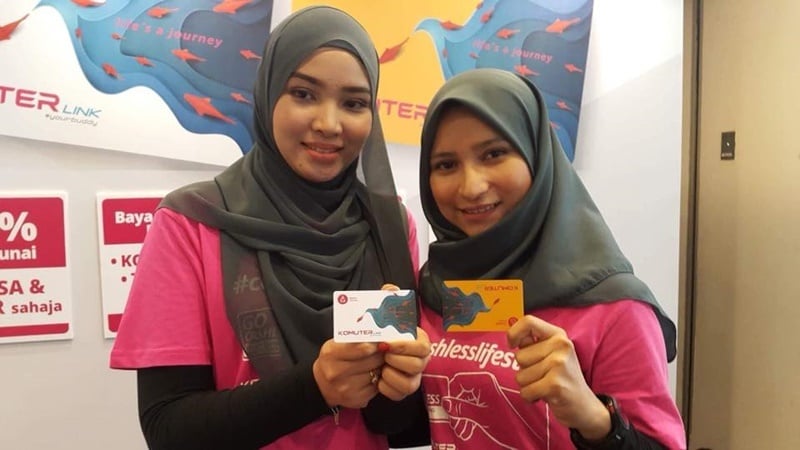 (Image: KTM Berhad)
KTM Berhad has announced that it will be discontinuing the usage of token-based tickets for the KTM Komuter service, starting 10 September 2018. Passengers will be left with the options of using a Komuter Link Card, Touch 'n Go, or MyKad to pay for their journey, signalling a move into completely cashless forms of payment.
At a press conference held recently, KTM Berhad stated that effective 10 September 2018, all adults and students would have to use cashless payment options to use the KTM Komuter service. Meanwhile, children between the ages of 3-12, senior citizens, and disabled commuters will still be able to purchase tokens at ticket counters, or buy concession cards at KL Sentral. This move is likely a solution to ease congestion at the ticket counters and machines, which is always an issue during peak hours.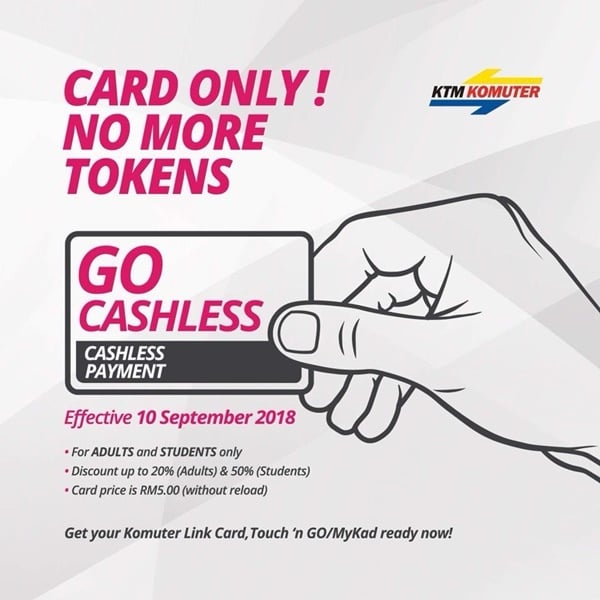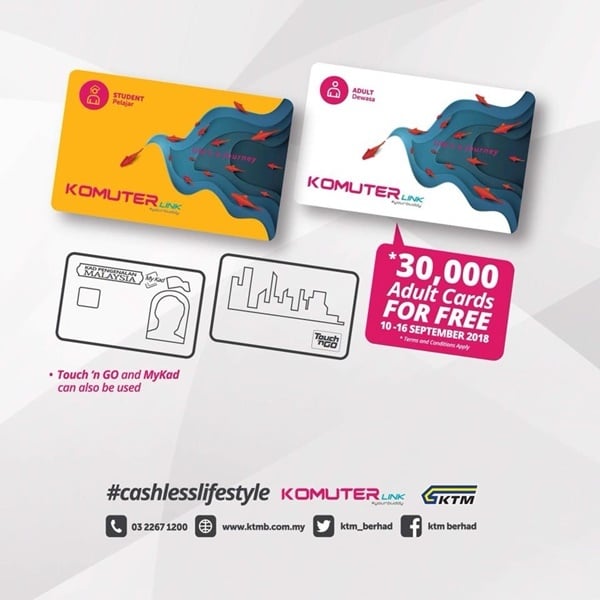 However, the announcement has been met with lukewarm reception from the public. At its Facebook and Twitter pages, netizens were quick to point out current issues that may hinder the move to a fully cashless system. One of the concerns raised was that some KTM stations lacked card top-up facilities. Another was that the entry barriers were often out of order and that there weren't enough Touch 'n Go lanes available. Hopefully, these issues will be addressed in time.
In conjunction with this announcement, KTM Berhad will be giving out 30,000 free Komuter Link Cards between 10-16 September. Furthermore, adults can enjoy up to 20% discount and students up to 50% for journeys using the Komuter Link Card.
(Source: Lowyat.NET, KTM Berhad (Facebook))