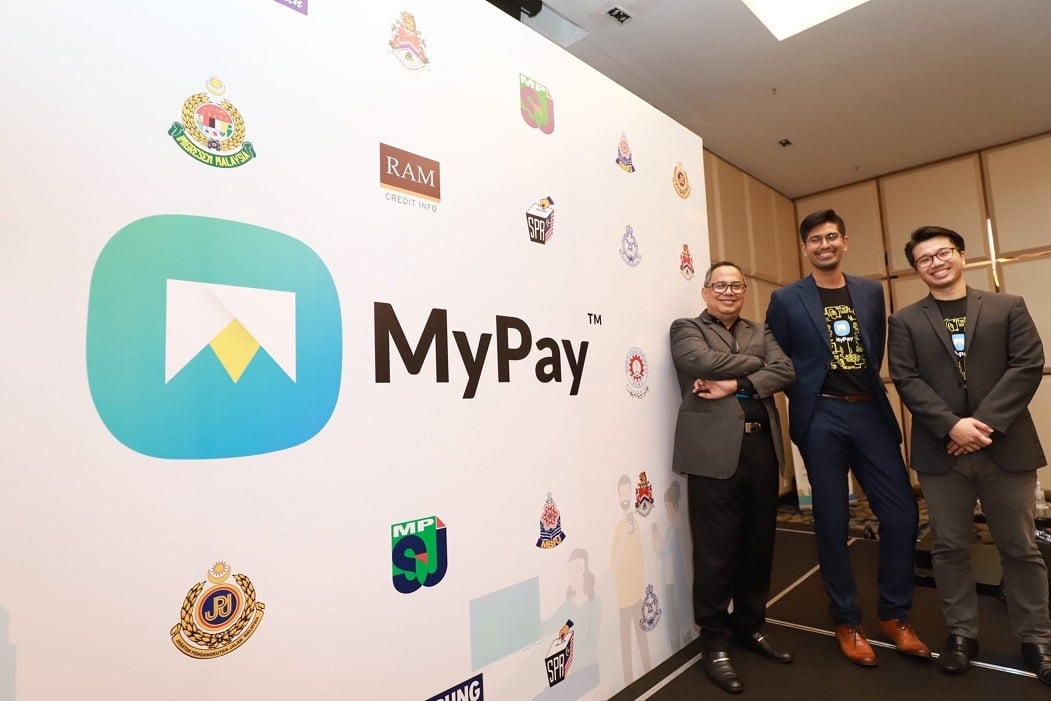 After its beta phase late last year, Malaysians now have another one-stop platform to perform various government-related transactions. From paying fines, taxes, or loans, or simply enquiring about outstanding summonses, MyPay supports these features and more.
A product of Dapat Vista Sdn Bhd, MyPay is an evolution of the technology company's journey from its inception in 2000, offering SMS-based services such as traffic summons enquiries to PDRM and the MySMS service. Now that SMS usage has shrunk considerably in today's internet-driven world, MyPay aims to offer the same service for all Malaysians.
At launch, MyPay allows users to pay student loans on PTPTN, traffic and council summonses, taxes with agencies such as DBKL, perform government-related enquiries such as voter registration status and renew licenses, and even deposit savings in SSPN. Various government bodies and agencies are already onboard, including the Election Commission (SPR), National Registry (JPN), the Immigration Department, local councils, and many more. Users can even purchase their credit report from RAMCI directly from the platform.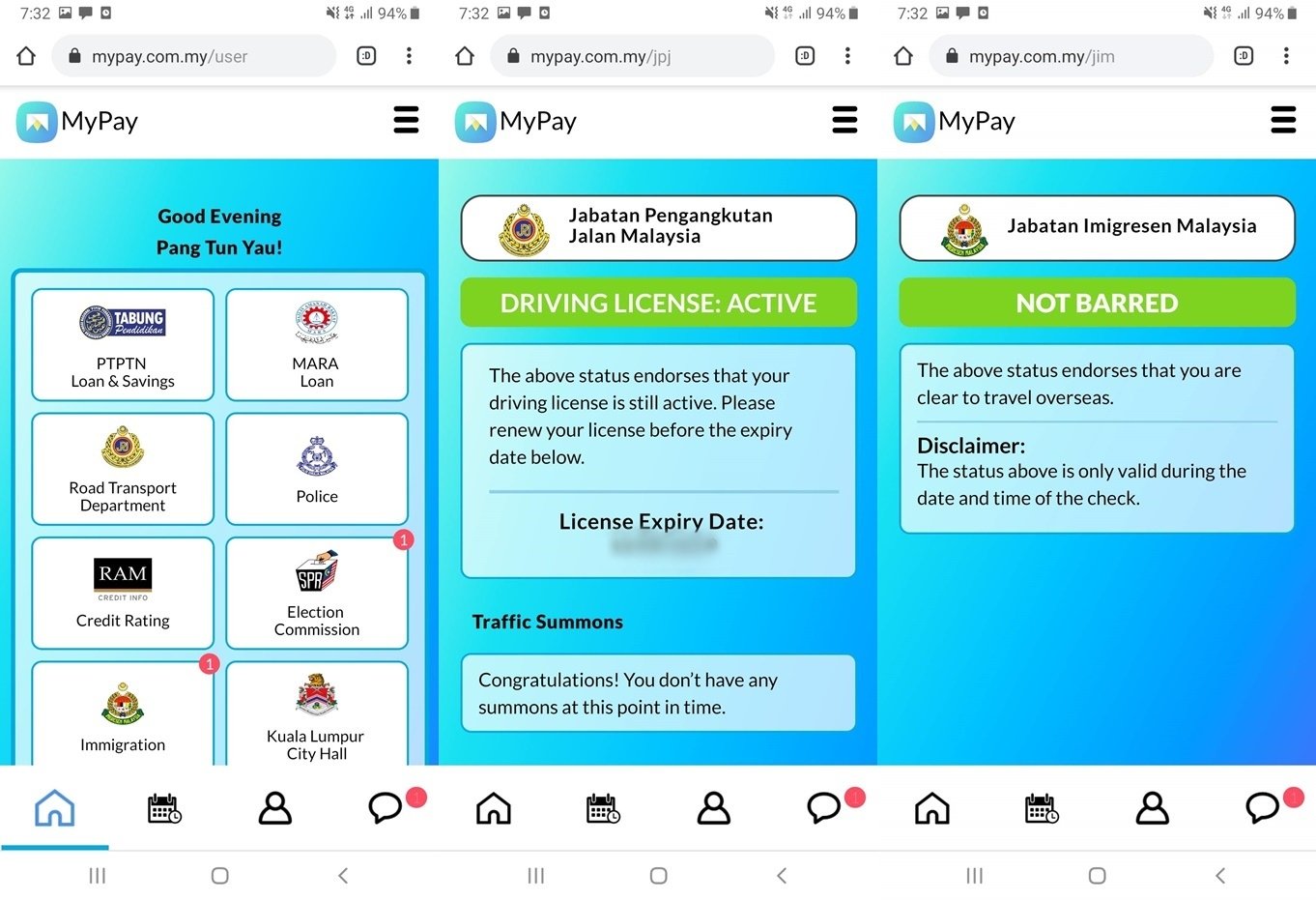 MyPay also packs a number of security features to ensure the safety of data stored for each Malaysian. The platform uses a "1-1-1 matching" system, where one MyKad number is locked to their phone number and email address. Logins are also protected with two-factor authentication, where a transaction authorisation code (TAC) is sent to the user's phone number for verification.
Finally, MyPay also uses the increasingly common eKYC (electronic Know Your Customer) processes that is widely used today for user authentication and verification, requiring users to snap photos of their MyKad and a selfie, which are then matched using facial recognition technology.
Depending on the agency or government body, MyPay charges a transaction fee between RM0.50 to RM1. For example, the fee is RM0.50 for PTPTN loan repayment, while the charge is RM1 for settling summonses. Enquiries and information checks are free of charge.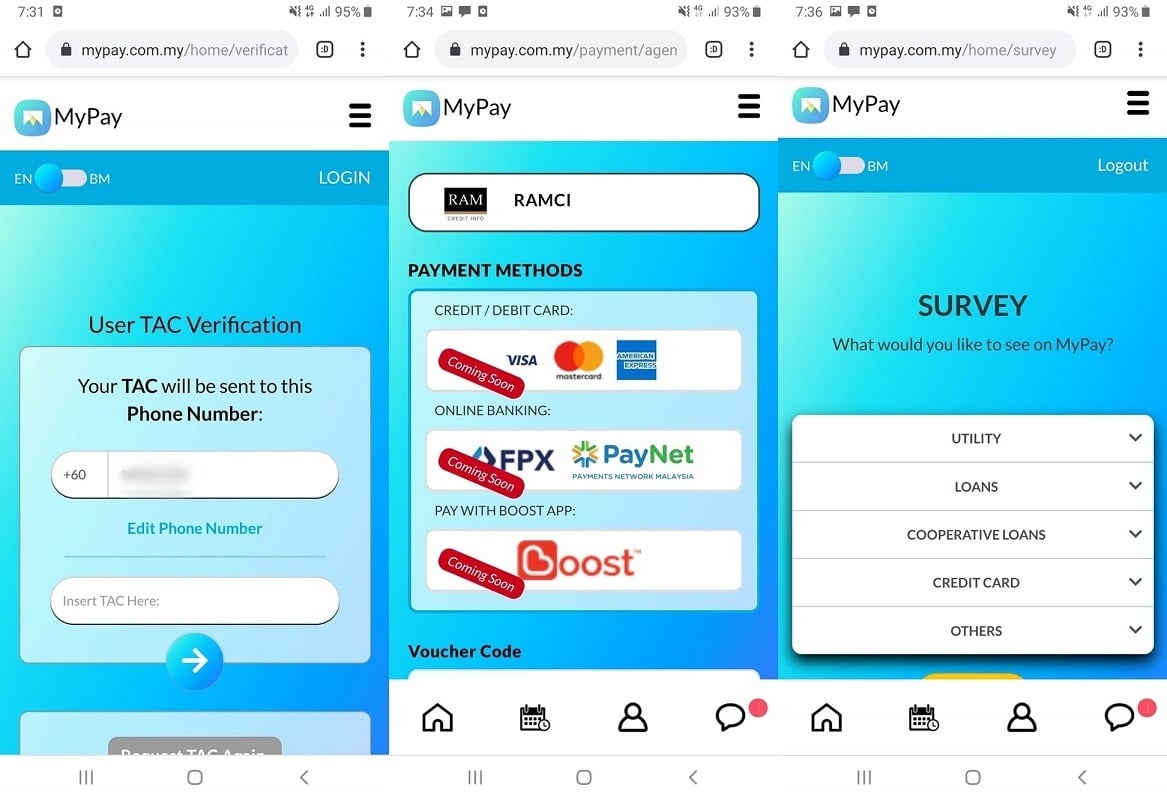 The platform supports multiple payment options, including credit cards (Visa/Mastercard/American Express), online banking, and even e-wallets (Boost is currently the only one listed).
Moving forward, MyPay aims to expand its payments space to cover more government bodies and beyond, including utilities and telephone bills.
Malaysians interested to use MyPay can start doing so by visiting its website on a mobile device and signing up.