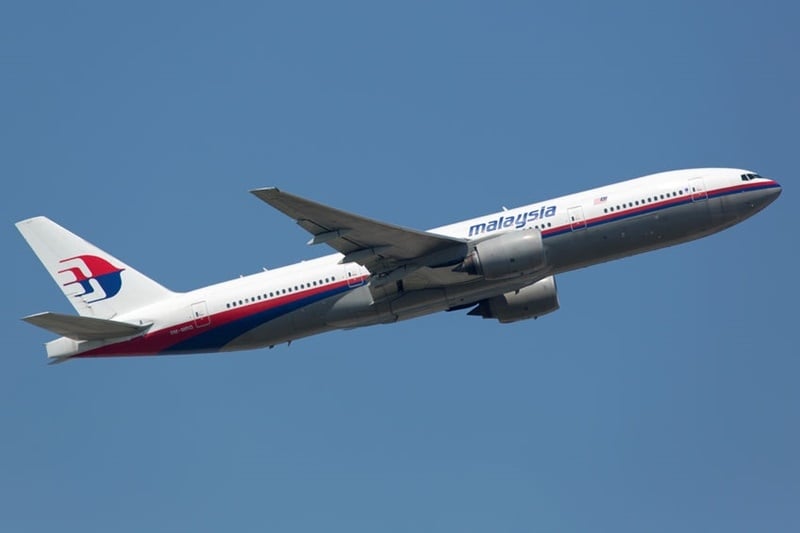 Malaysia Airlines (MAS) has changed its Economy class baggage allowance policy. Instead of the standard 30kg for international flights and 20kg for domestic flights, the national carrier has devised varying baggage allowances depending on the respective flight fare.
MAS Domestic Economy Flights
| | |
| --- | --- |
| Cabin Fare | Free Checked Baggage Allowance |
| Economy Lite | No free baggage allowed |
| Economy Basic | 20 kg |
| Economy Flexi | 25 kg |
MAS has swapped out its old categorisation for domestic Economy flights and replaced them with new fares: Lite, Basic, and Flexi. Most notably, the lowest fare for domestic flights, Economy Lite, will not come with any free check-in baggage – as first noticed by
SoyaCincau.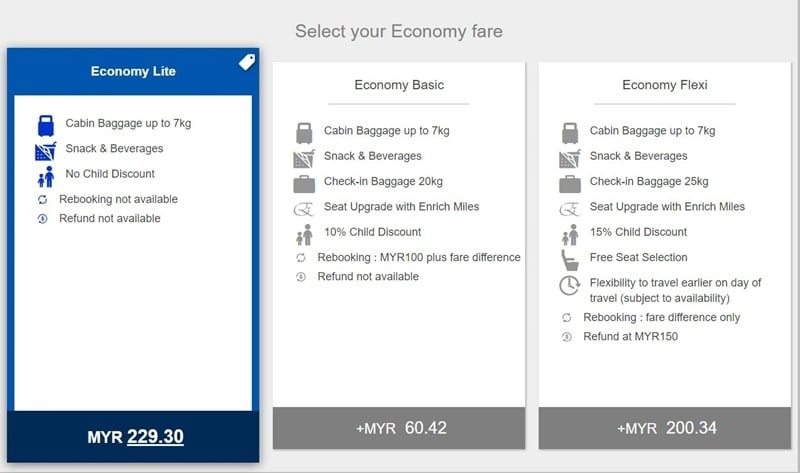 Besides the difference in baggage allowance (and price), each fare comes with varying benefits. For example, Economy Lite passengers are entitled to cabin baggage and snacks and beverages, but do not have the child discount, seat upgrade options, and other privileges offered to Economy Basic and Economy Flexi.
MAS International Economy Class
| | |
| --- | --- |
| Cabin Fare | Free Checked Baggage Allowance |
| Economy Flex (Y, B, H) | 35 kg |
| Economy Smart (K, M, L, V) | 30 kg |
| Economy Basic (S, N) | 25 kg |
| Economy Promo (Q, O, G) | 20 kg |
For international flights, the four existing Economy-class tiers have also been assigned new baggage allowances. Economy Promo and Economy Basic, which come with the strictest conditions and least benefits, now have a lower baggage allowance under the new policy. Economy Smart has maintained the previous baggage allowance at 30kg whereas Economy Flex offers 5kg extra under the revised allowance. However, for flights to and from Medina and Jeddah, the free baggage allowance will be maintained at 30kg across all Economy Fare tiers.
Baggage Allowance For Enrich Members And Business Class Flights Maintained

Higher-tier Enrich members are still entitled to additional baggage allowance on all flights.
| | |
| --- | --- |
| Enrich Membership | Extra checked baggage |
| Blue | No additional baggage |
| Silver | Additional 5 kg of maximum checked baggage allowance |
| Gold | Additional 50% of checked baggage allowance |
| Platinum | Additional 100% of checked baggage allowance |
As before, passengers can check in as many pieces of baggage as they want, as long as the total weight does not exceed the respective maximum checked baggage allowance. The 7kg cabin baggage allowance in addition to checked baggage will also be maintained. There are also no changes made to the baggage allowance for Business class flights.
According to MAS, the new baggage allowance policy will apply to all bookings made from 8 April 2019 onwards. Bookings prior to this date will have their free baggage allowance as stated on their ticket honoured.
Passengers can opt for air miles which can be used to claim free flights, offset flight's price and cabin seat upgrade.
For more information, you can refer to the FAQ posted by Malaysia Airlines.