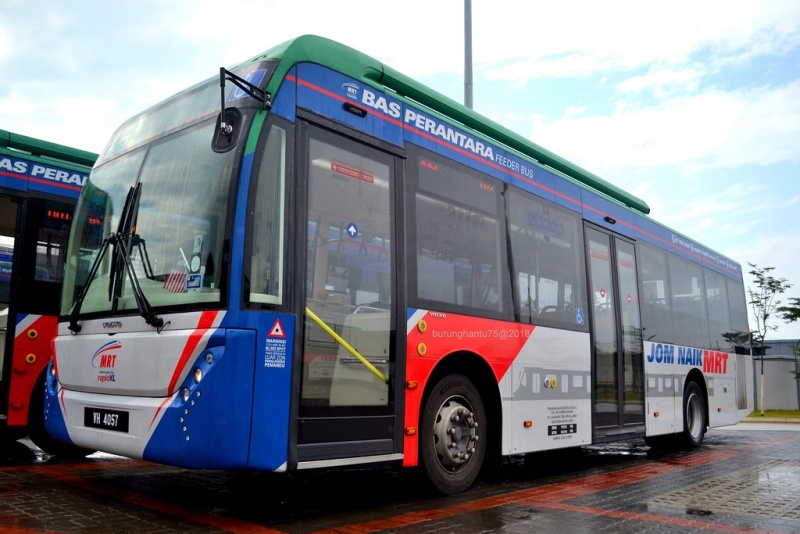 Rapid MRT feeder buses will be going fully cashless from 1 February 2019. Customers travelling on the MRT feeder bus can now enjoy a more convenient and smoother process riding with Rapid.
Commuters will not be able to use cash to pay for rides, instead they will need Touch 'n Go cards with a minimum balance of RM3.00 to ride the MRT feeder bus. My100 and My50 unlimited-ride pass subscribers will also be available as payment options.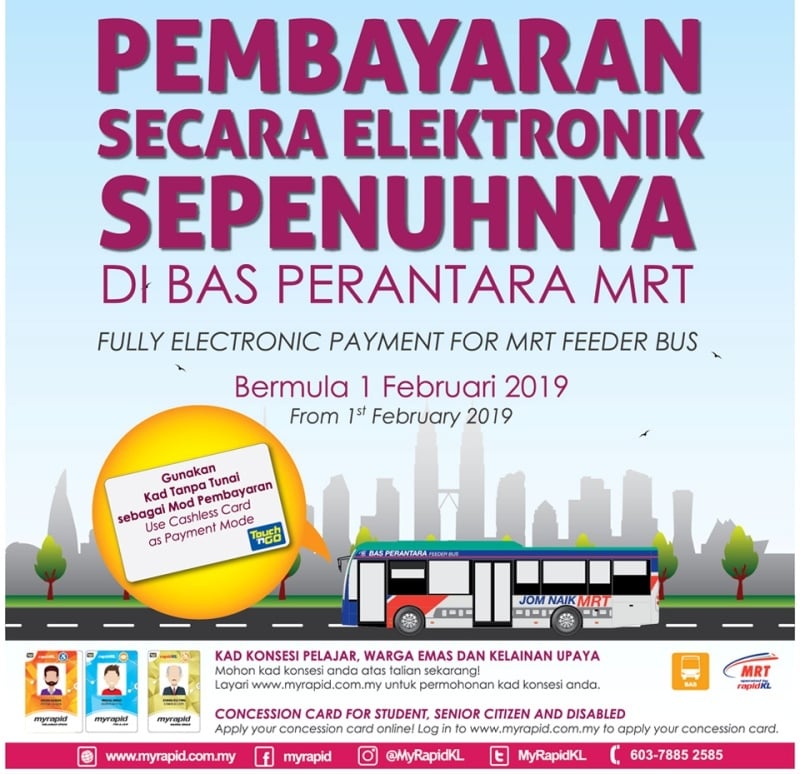 To fully transition to a cashless system, there will be a one-month grace period for current concession card holders including student, senior citizens, and disabled (OKU) to apply for the cashless concession card. Concession card users will still be able to use cash as a payment method up till 28 February 2019. The cashless payment system will be covering all 57 routes from Sungai Buloh to Kajang MRT depot.
Rapid expects 51% of its customers to go cashless while about 49% of its customers are already using cashless payment for their rides. For students, senior citizens, and OKU, you can apply for a concession card by logging on to myrapid.com.my or head over to the Pasar Seni Concession Counter and Pasar Seni Bus Hub.
(Source: Soyacincau)