Oh Apple, they've done it again! Whilst Malaysians are moaning about the latest petrol price hike, Apple has been collecting plenty of interest for their latest Apple iPhone 6 sales. in fact, the latest iPhone 6 is so successful that its current profit is said to be close to the 20 million mark. Yes, they are literally swimming in money alá Scrooge McDuck down at the Apple headquarters.
In case you've been tragically cut off from any available WiFi for the past month, here is the nub and gist: In September, Apple rolled out its latest 'phenomenon' called the Apple iPhone 6. Compared to its predecessors, the Apple iPhone 6 is slimmer, lighter, and much, much bigger. In fact, it is "bigger than bigger" (that's the tagline). They already released the phones to 30+ countries, and people have flocked and waited hours to grab one for themselves.
But should you join this massive bandwagon and get yourself a brand new Apple iPhone 6?
Apple iPhone 6 Specifications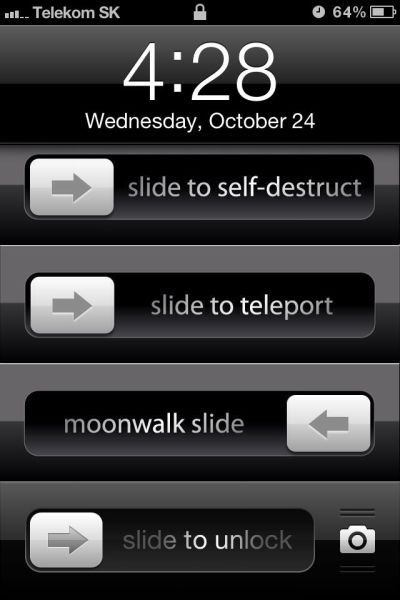 Amidst the excitement, what can the new iPhone model offer that other smartphones lack? The device won't let you slide to teleport just yet, but let's take a look at the specifications.
Body: 138.1 x 67 x 6.9mm
Display: 4.7 inches retina HD
Resolution: 750 x 1334 pixels (326 ppi)
Memory: 1GB RAM, available in 16GB / 64GB / 128GB (no more 32GB!)
Camera: 8MP primary camera and 1.2MP front/secondary camera
The new iPhone 6 has undergone a few nips and tucks both physically and internally, but the elongated screen size is the most notable to the masses. Now that it has a sleek new body, what's the price tag like? Before getting into the discussion on prices; it's important to note that Apple has scrapped the 32GB variant; so now the new iPhone 6 comes in 16GB, 64GB, and 128GB – which means that you'll be getting more at a lower price with the 64GB or the 128GB variant (hoorah!).
Predicting what the prices will be for these three variants in Malaysia is tricky, but according to Lowyat.net, the price range could be somewhere as below:
16GB: RM2,399
64GB: RM2,749
128GB: RM3,149
Apple has yet to release this latest mobile to the Malaysian market, but eager beavers could always fly to Singapore to get one. Alternatively, Lazada and Low Yat Plaza also have a few sets up for grabs, but with hefty price tags attached to them!
When should you upgrade to iPhone 6?
This much coveted gadget is very pretty indeed, and it specifications boasts plenty of wonders for gadget lovers. But should you upgrade your current model in exchange for the Apple iPhone 6? Only if you fit the following bill:
1. When your current phone is slower than a tortoise
Still using Apple iPhone 4, or, Apple iPhone 3GS? It might be time to finally wave goodbye to those old fellas and upgrade to the latest generation. These smartphones will not be getting any faster, they hold no warranty, and they don't support the latest Apple iOS 8 software. Another plus that these older models lack is the A8 processor; this little chip contains 2 billion transistors, which is double what was available in the previous A7 processor. Rumour has it, the A8 processor is 25% faster than A7, which essentially means that as you're sipping the third cup of coffee while waiting for Candy Crush to load on your iPhone 3GS (that's not even equipped with A7), just know that the the iPhone 6 owner has already reached level 15.
2. If you're having trouble looking at tiny screens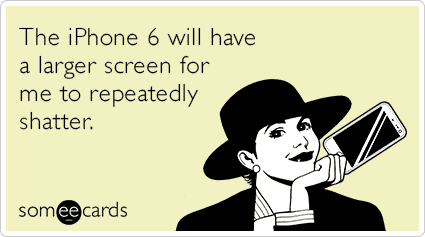 Are your eyes straining to see the dancing rabbit on your LINE chat? Wait, Is that even a rabbit? If a smaller screen display stresses you out, then the 4.7 inch screen on an Apple iPhone 6 will surely open up an endless of viewing possibilities. Emojis and emoticons will never be the same again, and it won't be long before your fingers get a tap-dancing recital of its own.
3. You want to get 200 likes on Instagram
No, the Apple iPhone 6 does not have 41MP cameras installed. But here's the thing, megapixels only make your photo bigger; instead, the folks at Apple upgraded the practical things one might need to make a captured image that much sharper and clearer – without the need of camera apps like VSCO cam or Camera 360. The new iPhone has an improved image stabilisation, there's more focus pixels to speed up the auto focus, and there's also a separate focus and exposure setting. There's also the astonishing 240 frames-per-second slow motion function. Now, you can grow a little mustache and direct a bucketful of 15-second Instagram worthy hipster clips – and get multiples likes for them at the same time.
4. When you need a change from Android Smartphones
Aside from the obvious hardware, the two noticeable differences between an Android and an Apple smartphone are the user interface and the apps. Apple's iOS is famous for its minimalistic and uncluttered interface, with more polished apps from the Apple iStore. On the other hand, Android users get to tinker with their device to find the perfect look to suit them. Android users have always complained about iPhone's screen size, stating that they are small in comparison to the likes of the Samsung Galaxy Note and S family (and other non-Samsung Android phones). This time, the latest iPhone generation has a bigger screen, slimmer body and a much simpler interface – and with its top-notch specifications, some Android users just might be tempted to make the switch.
When you should not upgrade to the Apple iPhone 6
We could end the article without mentioning the reasons on why you should not purchase the Apple iPhone 6, but where's the fun in that? In all seriousness, it's best to give this latest a gadget a skip if don't actually need it:
1. When you're using the Apple iPhone 5S and 5C
The Apple iPhone 5S and 5C were released not too long ago, and these two support almost all of the iOS 8 features. Plus, you are probably still under the Apple warranty, so why change now? Sure, these models don't have the 4.7 inch retina display, but hey, we're pretty sure that you can deal with it for the next year or so! The one gripe that annoys us is the huge storage that you need to let go in order to download the iOS 8. It takes 5 to 6GB to upgrade your iOS 7 to the latest iOS 8; for lazy bums who have never visited the iCloud, this means storing and/or deleting plenty of photos, songs, videos and apps to make way for the new updates.
Protip: Upgrading from iTunes instead of directly from the phone reduces dramatically the required free space down to about 2GB! (you can probably keep those songs!)
2. When you're broke
There is no other way to say this, but let's face it, the Apple iPhone 6 is not cheap. At an estimated price of RM2,399 for the 16GB model, it is so much more expensive than the equally good Samsung Galaxy S5 that you can get for as low as RM1,600 (that's close to RM800 difference in price!). So if you're a cheapskate, steer clear of this latest technology breakthrough from Apple and stick to flagship Android models instead.
On the contrary, an Apple iPhone 6 (or any other iPhone models) will undoubtedly give a higher resale value compared to the cheaper Android models. This makes total sense of course; an iPhone is more than a gadget, it is a social status symbol that people are willing to pay top dollars to own. As an example, an Apple iPhone 4S 16GB still has a higher price tag in the market at RM1,499 compared to Samsung Galaxy S3 at RM849 (prices taken from PricePanda). But in the end of course, you decide!