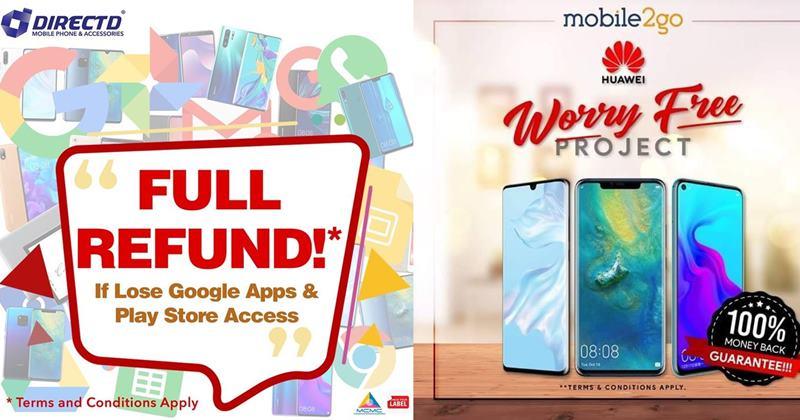 Two popular local smartphone retailers, DirectD and Mobile2Go, are offering full refunds for Huawei devices bought from their stores if the devices lose access to Google Play and Android apps.
Thanks to uncertainties between the US and China that affects Huawei and access to Google apps and the Play Store for its products, DirectD and Mobile2Go are aiming to keep current and potential customers confident to purchase Huawei products. Both retailers are offering full refunds for all Huawei products that are purchased from their stores .
All original Huawei devices are eligible for the full refund as long as the devices are bought after the campaign announcement and are still under warranty. For both stores, consumers can only get a full refund if Huawei loses access to Google apps and services, excluding any problems with Huawei's own software and security updates.