Imagine this: Waking up every weekday at 10am, chilling in your pyjamas and slippers, sipping a cup of hot coffee, sitting down in front of your laptop and doing… work?
The scenario above might be a dream come true for some but it is not necessarily the case for all. Sure, working from home has its pros but keep in mind, every rose has its thorns.
We've identified the pros and cons of working from home so read on to find out whether it will fit you or if its just too good to be true!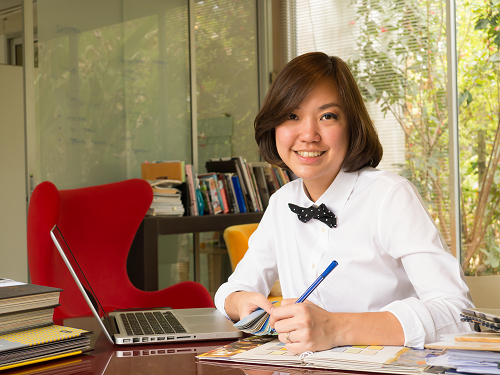 1. A Difference in Overheads
Do you have less overheads when working from home or will the opposite be true?
Pro: Save Money and Time on Commute
Travelling to work can be tiring and cost a lot more than you notice. By working from home, you are able to save money on commute, no more getting late in to work and think of the CO² emissions you will save the earth from too!
This might be the best reason to work from home, as you do not have to get in the car and face the crazy rush hour traffic getting to and fro from work. But it's not all lollipops and puppies.
Con: More Spending on Your Household Bills
Now if you are going to spend lots of time at home, watch as your electricity bills pile up substantially.
What's more, you would also need to make sure that you have the best internet and phone plan to cater to your home office.
For regular workers, your office is footing the bill for the day long air-conditioning and super fast internet connection. In your home office; you are!
2. Attractive Time Keeping?
The thing we trade most obviously in jobs are the hours we barter for a pay. What will you be trading in a home office environment?
Pro: Flexible Working Hours
There is a lot of flexibility that comes with working from home. You can work leisurely at your own pace and simultaneously accommodate other tasks that needs to be accomplished.
How many times have you hated wasting your leave because many home errands needed to be done 'during office hours'? No such problem here.
Con: Blurring the Work and Personal Lines
The biggest challenge of working from your home is blurring the lines between work and personal. When you are working at home, there is a high possibility that your work will spill into personal time and you end up overworking yourself till the wee hours of the morning.
When you work from home; there's no official cut-off point. You're on call all the time; every time.
3. Spending on Working Needs
Going to work means playing by someone else's rules and dresscode. But avoiding the cost of a suit may be a case of penny wise pound foolish!
Pro: Less Money on Work Outfits
Since you won't be in an office setting, you won't need to spend so much on work clothes. Not only that, you will also save on professionally cleaning and ironing them.
Heck, as we said in the opening sentence – pyjamas all the way!
Con: More Spending on Home Office Needs
You might find it uncomfortable to be working from a dining chair and staring at your small laptop screen day in and out. So you might be tempted to splurge on a cutting edge home office which includes ergonomic chairs, big screen computers and other equipment a home office might need.
You will also need to purchase or rent important equipment such as printers, photocopiers and fax machines – all of which cost more money to maintain than a G2000 wardrobe!
4. Location, Location, Location
Where you work often means just as much as having the right boss, colleagues and job description.
Pro: Work From the Comfort of Your Home
Working at home can be very comfortable because you are free to wear anything you want and have everything at your disposable without bothering anyone else.
Also a perk, no longer are you bothered by loud colleagues or the sound of other people working. The only one making the noise would be you.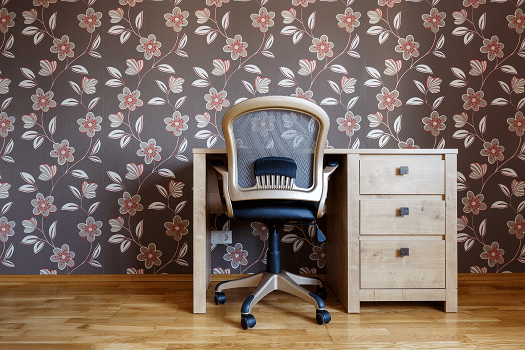 Con: Home Can Be the Ultimate Distraction
Working from home can create new tensions between the unfinished household tasks and the professional work at hand.
You might find it difficult to concentrate on work when piles of laundry and dirty dishes are just waiting in the next room.
Even worse, the likelihood of you doing something else when you should be doing work is equally high. Since there is no pressure to start work at a certain time or dress a certain way it is easy to delay the start of work.
Who can work anyway with marathons of Game of Thrones going on or a comfy bed calling you?
5. People Matter
It is often said that people don't leave jobs; they leave bosses. Can you really be a better boss than any other?
Pro: No One to Order You Around
This is great especially if your dream is to be your own boss. You don't have to take orders from someone else or be chastised when things don't go right.
You are free to figure out solutions on your own, and are self-motivated and self-disciplined enough to focus on your tasks without a boss in vicinity.
Con: Lack of Social Support
While working alone at home might be comfortable, it can also get lonely and difficult doing everything by yourself. Having other people working with you can be a powerful motivator.
Psychologically, the office fills a social need for connecting with other people. Professional colleagues can grow to become good friends who share your work successes and support you when you need it most. A good boss provides encouragement, support and problem-solving capabilities; can you do the same for yourself?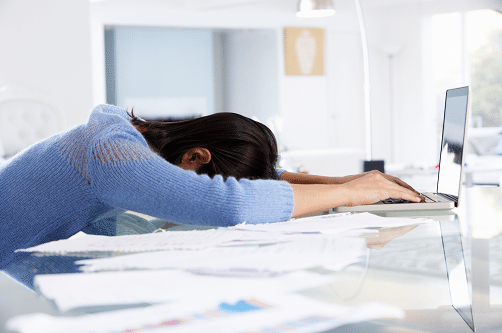 Choosing to work from home largely depends on your personality. Only you know whether you are disciplined enough to succeed at it. Recognising the right professional environment for you can be a great blessing both for your professional and personal life.
If you're ready to take on the role of home worker and own boss; you might need a business loan – we've got a few options in our personal loan calculator page that could be the push you need to achieve your entrepreneurial dreams!