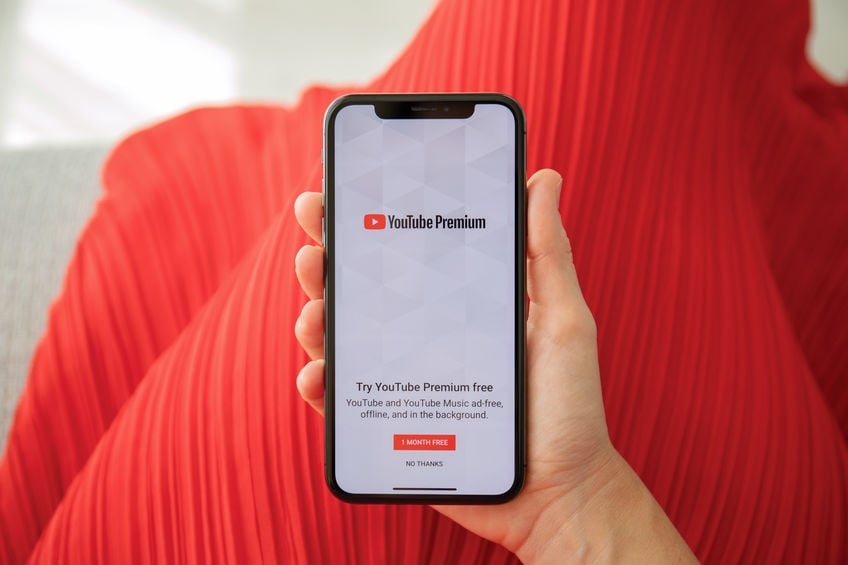 Malaysians can now subscribe to YouTube Premium, a paid subscription service that allows users several perks when it comes to watching YouTube. For a monthly fee of RM17.90, you can now watch YouTube videos without the disruption of ads.
Besides ad-free videos, YouTube Premium also offers the background play feature, which allows you to keep watching your YouTube video while using other apps or when your screen device is locked. Moreover, users can download videos to watch offline and get ad-free and offline play for the YouTube Kids app as well.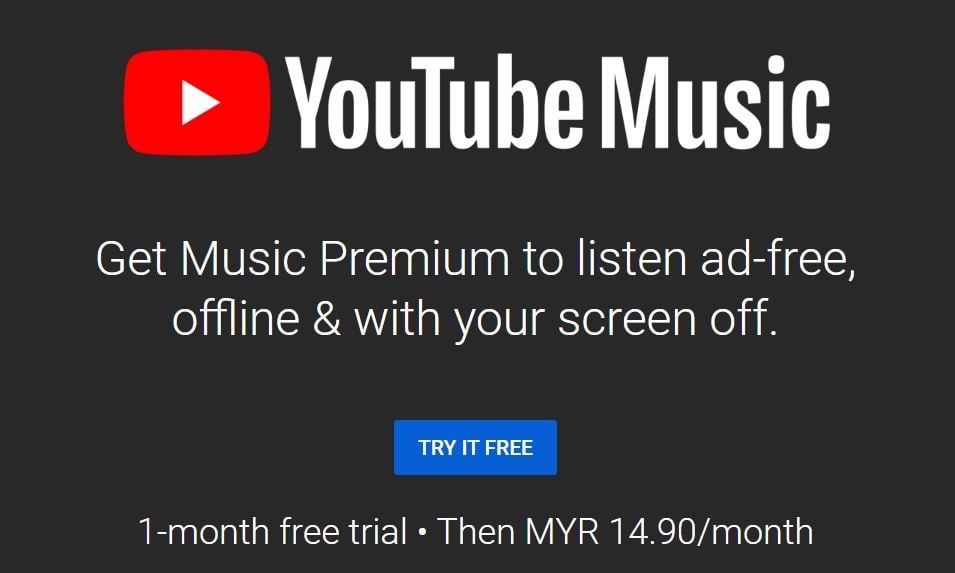 Furthermore, YouTube Premium subscribers get premium access to YouTube Music for free. The music streaming service, which has also just been launched in Malaysia, is similar to Spotify as it allows users to listen for free or pay for Premium access for an ad-free experience. If you were to sign up for YouTube Music Premium on its own, that would cost you RM14.90 per month for individuals and RM22.90 per month for families.
YouTube Premium costs RM17.90 per month for individual subscriptions and RM26.90 per month for a family package. You can have up to 5 members in your YouTube Premium family; each member must be 13 years old and above, with their own Google account, and share the same residential address.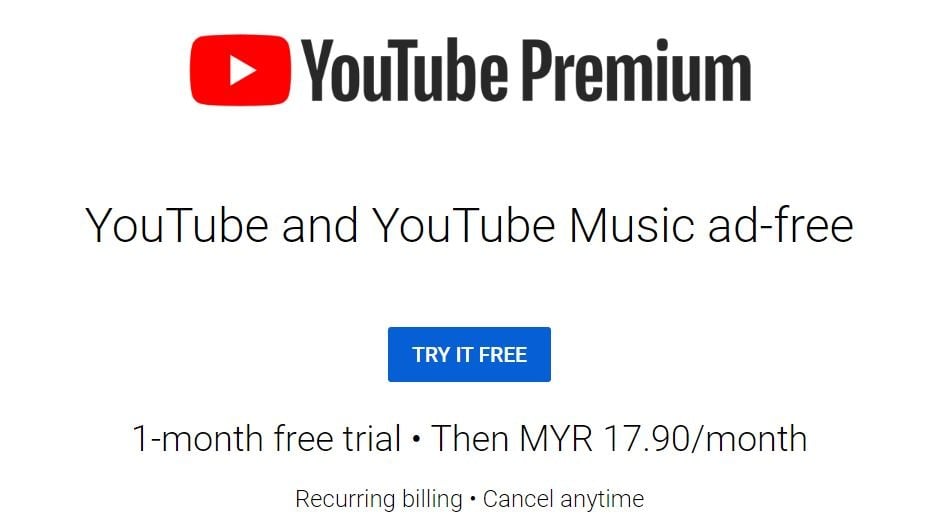 There is a 1-month free trial for those have never subscribed to YouTube Red, Music Premium, YouTube Premium or Google Play Music. All you have to do is sign up as a subscriber and provide your payment details to get your first month free; you will be auto-billed every month after that, but you can cancel your subscription at any time.
Apple device users should note that their subscription will be over 30% more expensive if they sign up through iTunes due to additional charges imposed by Apple. You would have to pay RM23.90 per month for the individual YouTube Premium subscription and RM35.90 per month for families. Similarly, the YouTube Music Premium plans are also more costly when you sign up through iTunes. You can get around this by setting up your subscription through a web browser – you can still access the services from your other devices later on as your subscription is tied to your account.
You can find out more about YouTube Premium and YouTube Music Premium here.
(Source: Lowyat.NET)