Do you feel the pinch whenever you pump petrol into your car? Join the club. Fuel consumption can get expensive even with the most fuel-efficient cars. Whilst a slight increase of 20 sen doesn't seem like much on its own; it becomes a hefty amount when you consider how many litres of fuel you burn sitting in gridlocked KL traffic every day.
Banks recognised the importance of fuel budgeting and in exchange for fees, decided to lend consumers a hand with the creation of fuel cards. But are they really worth your time or simply a way banks can make more money out of you?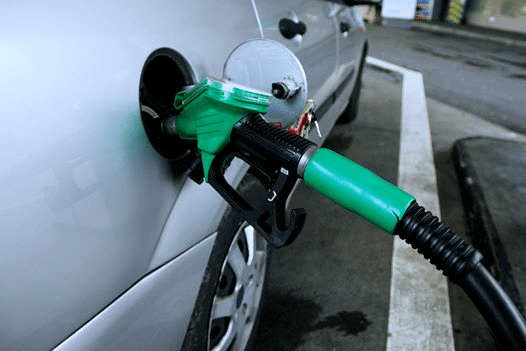 To answer this question – you'll need to know what you're getting from fuel cards in the market.
What Fuel Cards Give You
Fuel cards are designed to offset your total fuel spending whilst still allowing you to enjoy the usual credit card promotions from selected merchants. Here is how they do it for you.
Cashback: Save while you spend on fuel with cashback from 0.3% up to 10%. However, many fuel cards have minimum spends to qualify or tier systems for higher rates. As such, choose the best fuel card based on your spending patterns.
Rewards: A rewards programme will offer points for every ringgit spent. The rate usually varies depending on the card and the merchant you are spending with but the nominal rate is usually 1 point per RM1. During promotions you can earn up to 10X reward points.
Promotions: Most credit cards offer discounts, cashback and rewards on your spending at selected merchants. Enjoy discount privileges whenever you shop, dine and travel.
Will the benefits outweigh the cost?
Now that you know what benefits you get from a fuel card. It's important to then ask yourself (or more accurately, the bank!), what they're getting out of it in terms of fees and interest charges. As calculated above, the real cost of owning a credit card is as follows:
Annual fees: This can be as high as RM600 per annum. However, there are credit cards with no annual fees. So, be sure to check the fine print before signing up.
Finance charges: This ranges from the minimum 8.88% to 18%. You can dodge this if you pay your bills promptly with no outstanding balances at the end of each month.
Late payment charges: On top of finance charges, there is a fine should you fail to pay on time. Depending on how much u owe, these could range from minimum of RM10 up to RM100.
But numbers and data points like this mean nothing without a solid
example. Let's take a look at how a fuel card could work for (or against) you.
Say Patrick spends RM500 monthly on petrol. He is looking for the best fuel credit card which would provide optimum fuel savings. Given 3 credit card options, the table below shows how much he can save if he pays his bill promptly.
Fule Credit Card
Petrol Spending/month
Annual Fee
Cashback Rates (based on minimum spend)
Savings per year
Ambank Carz Gold Visa
RM500
Free for life
3% rebate at any petrol stations and earn Carz points to redeem auto-related goods and services. Maximum cashback capped at RM50 per month.
RM500 X 0.03 X 12 months=
RM180
Shell-Citi Gold
RM500
Free for first year; waived with 3 swipes within 60 days.
4% rebate at Shell Stations with any total spending from RM300 to RM999. Maximum cashback capped at RM250 per month with spending above RM2500.
RM500X 0.04 X 12months =
RM240
PB Esso Mobil Visa Gold
RM500
Free for life
2% rebate at any petrol station with any total spending from RM200 to RM500. Maximum cashback capped at RM50 per month for spending above RM800.
RM500 X 0.02 X 12months
=RM120

Just looking at these numbers, you might be inclined to believe that these cards are worth it but wait! To truly maximise your benefit; there are other factors to consider as well.
Spending pattern and caps on cashback : Banks set a limit on maximum cashback and requirement on minimum spending. Maximum cashback cap could range from RM50 to RM100.
Choice of petrol station: It is important to choose a brand that is easily accessible no matter where you're heading. However, if you don't have a particular favorite, choose a general cashback card instead.
Unpaid balances: Your benefit will be negated if you constantly carry a balance for which you are then charged interest.
Is it worth it?
Most people associate credit cards with debt but the truth is; you could enjoy these perks at its fullest potential when you choose your card well and then use it properly. It is important that credit card bills are paid on time because carrying balances will not only see you hit with massive interest charges; it will likely ruin your credit rating too.
What is your take on fuel cards? Please leave a comment below!