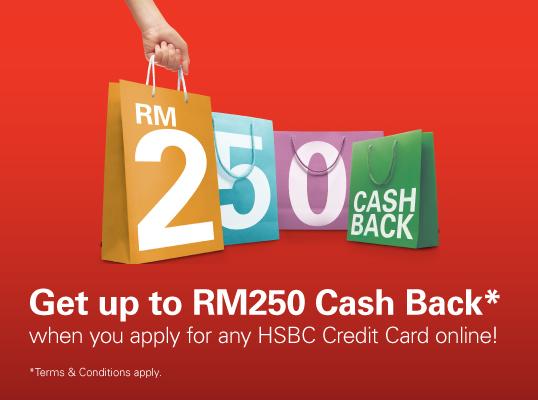 Apply for a brand new HSBC credit
card and you could be eligible to earn up to RM250 cashback over your first 3
months.
HSBC's Mega
Saver Acquisition Promotion allows credit card holders who spend
more than RM50 on their first transaction in a participating month to get a 50%
cashback refund.
The following HSBC credit cards
are eligible to receive up to RM100 in cashback for the first month, RM100
cashback on the second month and RM50 for the third:
· 
HSBC Premier World Mastercard Credit Card
· 
HSBC Amanah Premier World Mastercard Credit
Card-i
· 
HSBC Visa Signature Credit Card
There's still time to
cash-in on this promotion so apply for an HSBC credit card today!