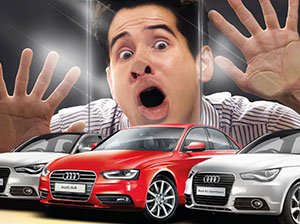 Sign up for one of Ambank's banking products and you could
be in the running to win an Audi A4 or Audi A1 Sportback. The AmBank
How I Met My Car Campaign which kicks off on 15 July and will run until 15
October 2013 is a competition for new and existing AmBank
customers.
Contest participation methods
There are various ways to earn entries for this competition
and they include:
Making a deposit in a current, savings or fixed
account
Apply and be successfully approved for a car
loan
Apply and be successfully approved for a home
loan
Invest in equity, retirement or insurance
schemes
To find out how many entries each bank product grants please
refer to the chart below: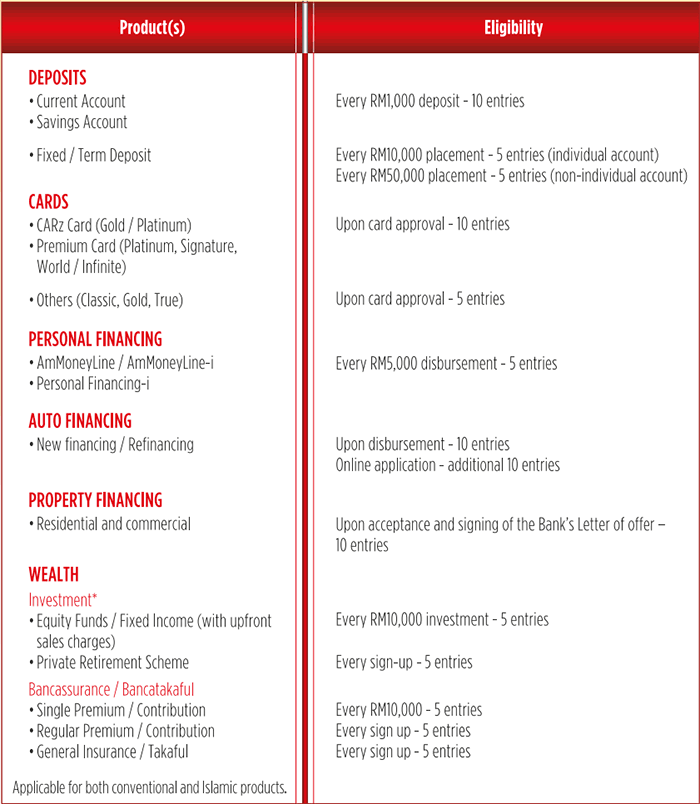 Prizes
The prizes include 90 monthly prizes of petrol vouchers
worth RM1000 which will be distributed throughout the campaign period, two 1st
place prizes of the Audi A1 Sportback and one grand prize of the Audi A4.
Winner selection process
The selection of contest winners will be based on a random
number system process. Selection for the grand prize and first place prizes
will be conducted one month after the campaign period has ended. Shortlisted
participants will be contacted by AmBank and will be required to answer two
questions correctly to be eligible for the prizes. Monthly prize winners will be
selected from the last date of the monthly duration period. Each participant is
only eligible to receive one monthly prize AND one grand prize OR one first
place prize throughout this campaign.