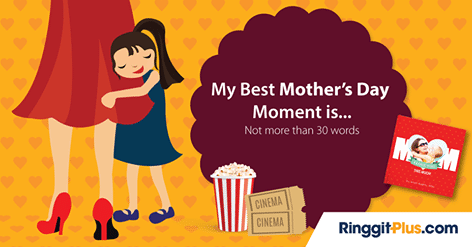 A mother by any other name would be just as sweet. The sentiment was definitely shared by you lot if the entries to our Mother's Day Facebook Competition are anything to go by! From the quirky and unique to the downright sentimental – we were spoilt for choice in choosing the winner!
But choose we did and we're going to announce the five winners in a bit but first; let us thank you for posting your photos, your sweet reminiscences and sharing with us a bit about your awesome relationship with the no. 1 woman in your life. We want to tell you that if these posts are anything to go by; you're all winners to have such amazing mums!
No 5: The Most Precious Thing
Facebook user Ming Wei posted a sweet, short poem:
*"My Best Mother's Day Moment is …
remembering her sweet smile and warm embrace,
as she hugged me tightly with her gentle arms,
because time spent with her is more precious than money."*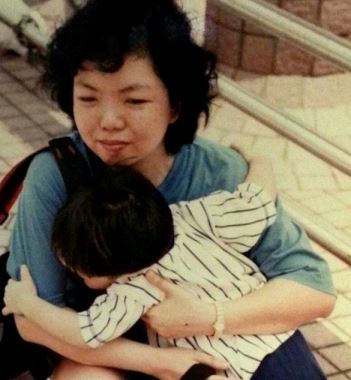 There was not a dry eye in the house, Ming Wei! For your lovely post, we're giving you a chance to take your mum to the movies with two (2) free TGV passes.
No 4: Mother's Day Everyday!
For FB-er, Manjit Kaur (who looked so much like her mum, we had to do a double take!), the simple things mattered most.
*"My Best Mother's Day moment is to be with my MOM everyday and share the LOVES each other everyday..
💕"I LOVE YOU MAMA"💕"*
'Tis true what they say then: that Mother's Day should truly be everyday!
Whilst we couldn't treat you everyday, Manjit, let one of your movie trips with mum be on us! We're sending you two (2) free TGV passes.
No 3: A SuperMum
Everyone believes their mum is some kind of superhero; but for FB user, Angela Ting, she and mum decided to get the suit to go with the title! We couldn't help but smile at their awesome, fun relationship as well be touched by Angela's sweet message:
*"Mom, you aren't world No. 1 but you are my No. 1. You arent grestest one but you are my greatest one. I love you mum. Happy Mother's Day!"*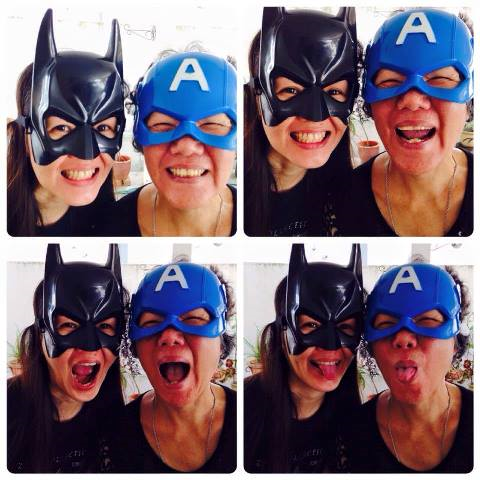 We hope you take so many more pics like that with your mum, Angela! You're going to need it to fill your new Photobook. An RM300 FotoZzoom Voucher will finding it's way to you pretty soon!
No 2: A Motherly Connection
Some kids may cringe at the thought of their mums calling them on their cellphone when they're out but not Facebook User Satin Shawl Chic Nanny.
*"My best Mother's Day moment is how happy she is when I give her a smartphone. Ever since that we always connected no matter where we go smile emoticon."*
Not only do these two share a super connection; they're not afraid to display it on their smartphone home screens!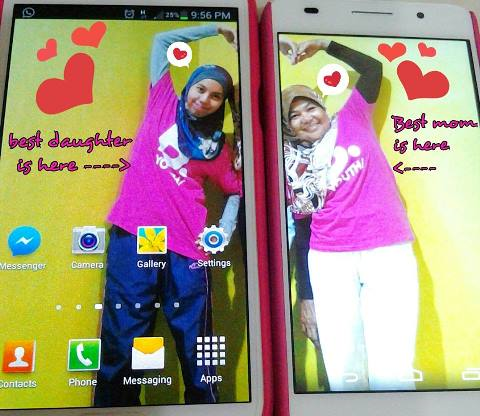 You've got a lot more selfie/smartphone snapping to do, Chic Nanny, as you will soon have a photobook to fill up. We're sending you an RM300 FotoZzoom Voucher soonest!
No 1: Just to See You Smile
You can't look at the next picture and not smile yourself. Go ahead, we defy you. FB user, Aziz Dms won our hearts with his huge grin that only tells us just how much he adores his mum. A look like that can't lie. And if we needed anymore proof; his post was also spot on:
*"My best Mother's Day moment is the feeling when I still get to hug and kiss the first person who held my tiny hand and gave me the sweetest smile…"*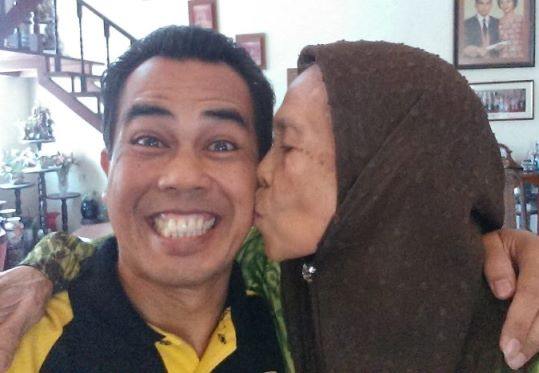 There's going to be lots of smiling soon, we bet Aziz; when you're taking more lovely shots with mum for your photobook. You will also receive an RM300 FotoZzoom Voucher.
Next Steps!
Congratulations to our five winners! If you see your name/post/photo above, drop us a PM or email [email protected] with the following details:
1) Your full name;
2) Your phone number;
3) Your mailing address.
Thanks so much for participating!
If you weren't lucky this time around, don't worry! A little birdie tells us this is far from the last contest we're going to have… Psst… isn't Father's Day, coming?