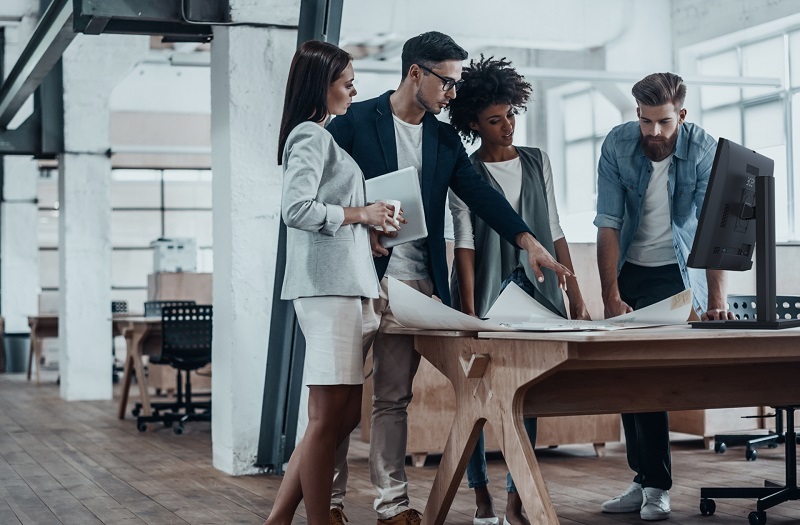 The last few years have seen a boom of innovation in computers. While most of the attention has gone to the powerful gaming machines and ultra-slim laptops, some manufacturers have also been creating some truly interesting solutions for corporate computers.
These new-age gadgets are designed for the modern workspace, taking advantage of high-performance yet power-efficient hardware, combining them with innovative design and robust build quality.
Convergence in form and function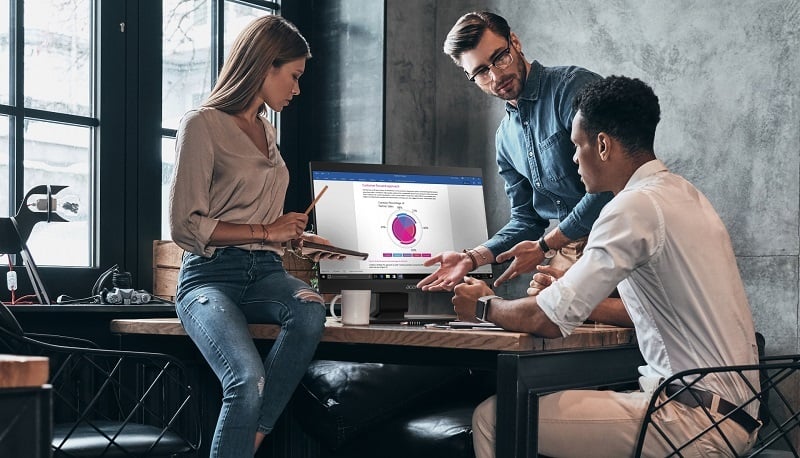 Work computers of the past were clunky, uninspiring, and worst of all, were a pain to upgrade – rendering them useless after a set number of years. Today, work computers look nothing like those chunky machines.
It isn't uncommon for work computers today taking the form of an all-in-one (AiO) PC, incorporating the computer hardware into the chassis of the monitor. In the past, AiOs were never considered for office use due to their poor upgradeability and low performance compared to standard PCs, but that is no longer the case today.
Acer's new Veriton Z AiO offers everything you would expect from a modern computer, fitted into the body of a 21.5-inch monitor with slim bezels. The sleek machines can be fitted with the latest-generation Intel Core i5 hexa-core processors and up to 32GB of RAM and 1.5TB of storage, with a large amount of modern connectivity options including USB Type C with Thunderbolt 3 and Bluetooth 5.0.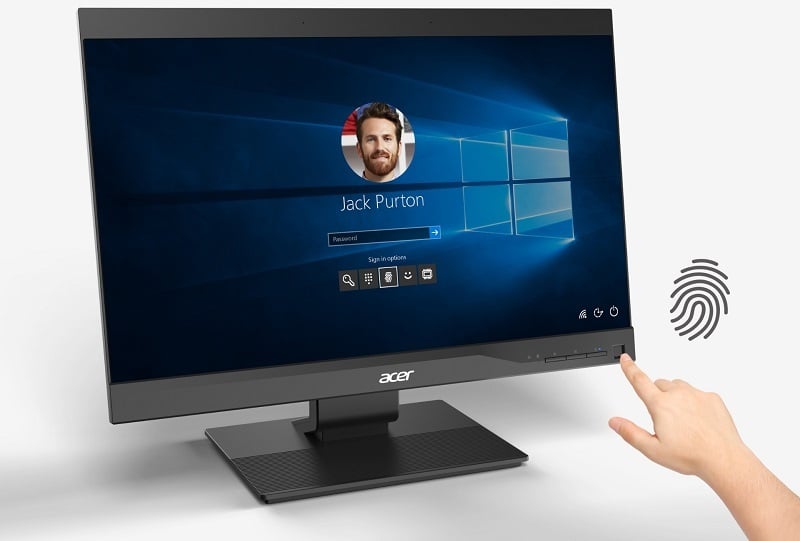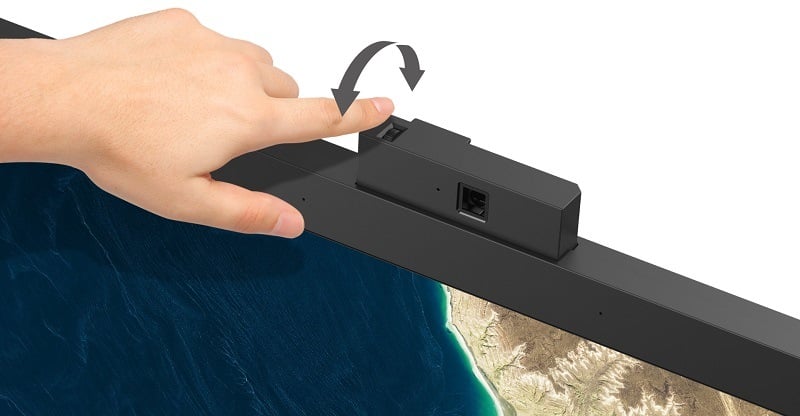 There are some unique touches, too. Like some of the latest laptops, the power button of the Acer Veriton Z AiO also has a fingerprint sensor which means only you can unlock your computer. This combination of convenience and security extends to the 2MP webcam as well. It's retractable, and only activates when it is in use. You can even flip the webcam around so you have the flexibility to use it for individual video calls, or for large video conferencing.
Space-saving innovation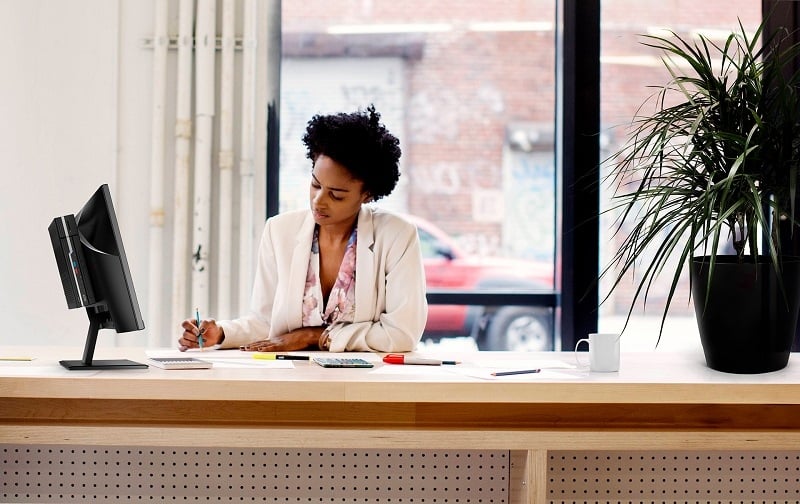 For those looking for something even more compact, the quantum leap in just how good mini PCs are today means they are great options for the workspace too. Imagine a cube weighing just 2.9kg packing the capabilities of a full-sized PC when you plug in a monitor, mouse, and keyboard.
The new Acer Veriton N series were designed with a variety of factors in mind, including space saving features, full-fledged performance, and easy upgradeability. Like the Veriton Z, the Veriton N compact PC can fit the latest Intel Core i processors, alongside a maximum 32GB of RAM and one hard drive bay.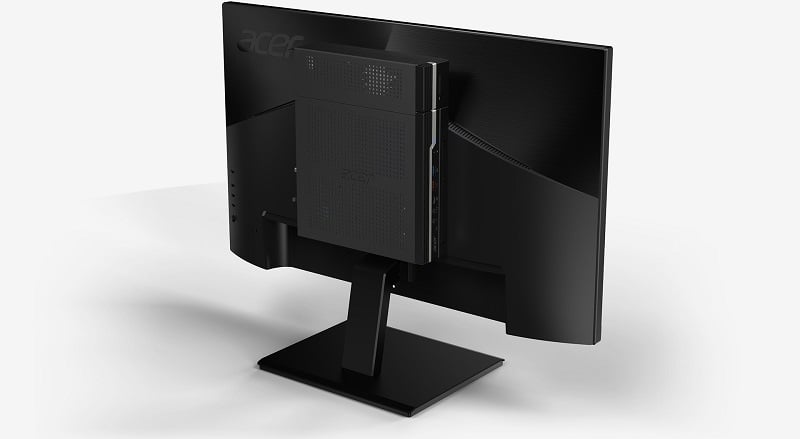 One of the coolest aspects of the Acer Veriton N compact PC is its ability to be mounted on any monitor that has VESA mount support. Attaching the Veriton N to the back of a monitor frees up precious desk space and makes cable management easier.
Future ready, corporate savvy

While the new Acer Veriton Z and N models feature future-proof hardware such as the eight-gen Intel Core i processors, USB 3.1 Type C with Thunderbolt 3 as well as Bluetooth 5.0 support, Acer also ensured that legacy ports for older corporate hardware is still supported. You'll find connectivity options such as VGA and DVI ports alongside the modern HDMI and DisplayPort, as well as a healthy amount of USB 3.0 ports. There is even space for a DVD writer and an SD card reader!
A taste of tomorrow, today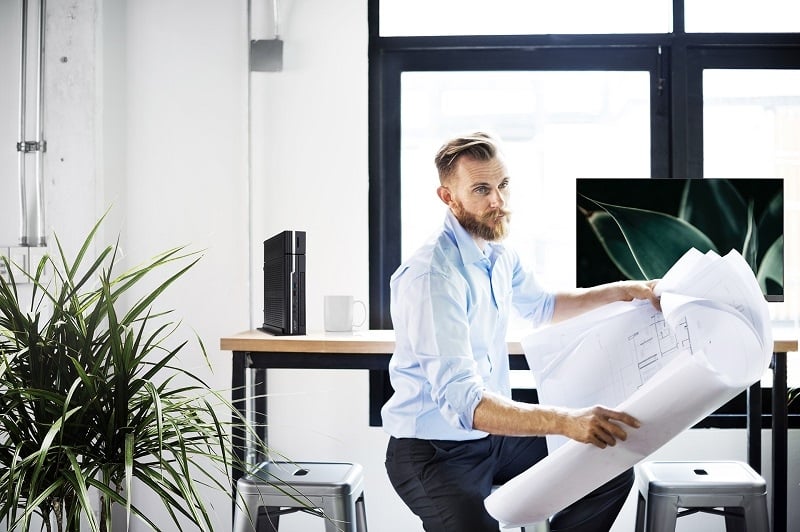 Regardless of the type of business, Acer's new Veriton N and Z corporate computers attempt to evolve alongside the workspace of the future. The workspace of today is wildly different from what it used to be; gone are the cubicles in favour of open offices, hotdesking, and even co-working spaces. Similarly, the new Veriton computers are agile, adaptable, and capable enough to empower employees – no matter where they may be working.