Planning to clear your annual leaves but not sure if there's anywhere worth heading for the coming wet months? Fret not as we have identified 4 unique and cheap travel destinations in Malaysia that you can go to in October (and year-end) – guaranteed to appeal to every traveler type out there!
Affordability Guide
$$$ – (RM250 or less)
$$ -(RM150 or less)
$ – (RM80 or less)
The Street Art Aficionados
If you are a fan of street arts like the narrow, hidden alleys of Rio Janerio…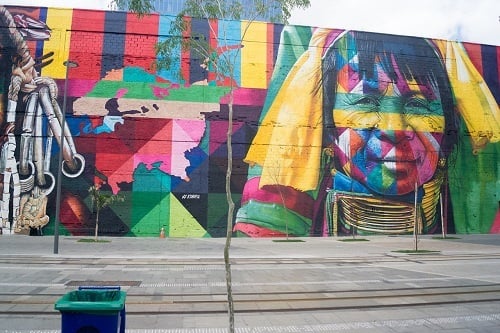 Be prepared to be enthralled by the vibrant, mural-filled walls of <a href="https://matrics.com.my/wp-content/uploads/2016/05/tourism-trip-malacca-murals.jpg"target="_blank"> Malacca Town
. There are plenty of artsy nooks and crannies waiting to be explored. But, if we must choose a favorite, we think Kenji Chai's (best known for his eye-catching cockerel masterpiece

at Jalan Pudu's Nandos) Tea Bird

makes the most interesting visit.
Affordability Rating: $
Fees: No payment needed, but feel free to buy a souvenir from the local vendor to show your support.
Things you need to look out for: Pickpockets and petty theft are common occurrences especially during peak travel periods, such as the weekends and school holidays. To prevent this from happening, stay vigilant and don't leave your belongings unattended.

The Outdoor Activity Junkies
For those who are in pursuit of adrenaline-pumping activities like white-water rafting in Alaska…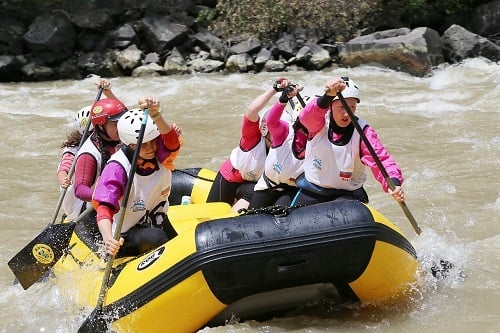 A trip to Gopeng – a small, historically-significant town situated in Perak is a must on your travel itinerary. Other popular attractions that are recommended in that area include <a href="http://www.mygopengresort.com/"target="_blank"> waterfall abseiling, paintball, and flying fox
. Not a fan of long winding rivers or fast-paced activities? No worries, you can opt to go spelunking instead at Gua Tempurung, one of the longest caves in Peninsular Malaysia for your dose of adventure!
Affordability Rating: $$$
Fees: White Water Rafting packages start from RM155.00 for 3 hours.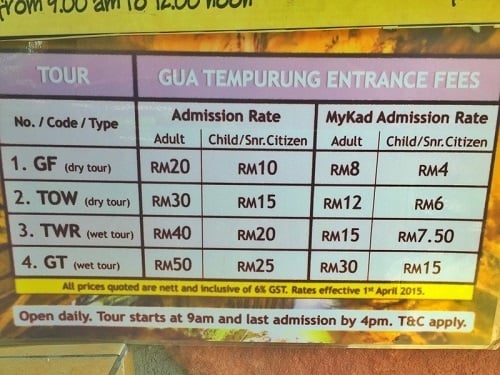 Photo courtesy of <a href="https://www.tikitouringkiwi.com/gua-tempurung-cave-ipoh-day-trip/"target="_blank">Tiki Touring Kiwi

Things you need to look out for: Keep your wallet and valuables to a minimum when you carry out these activities as not all venues will have lockers for you to store your personal items.
If you must bring your valuables (such as expensive cameras, laptop, jewelries) along, be sure to take extra precaution and safety measures to protect them – such as carrying them in waterproof bags and use the safety clips so they won't fall off you.
The Nocturnal Wonder Lovers
For those who had the luck to watch thousands of fireflies light up at Great Smoky Mountains in Elkmont, it was best described as a magical, extraordinary encounter.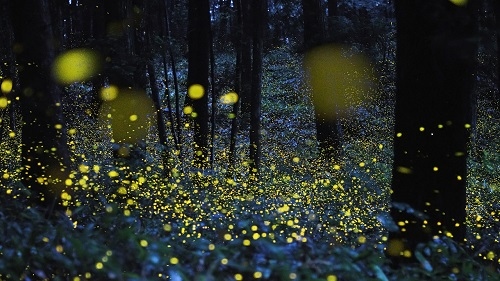 Photo Credit : Tsuneaki Hiramatsu
Thanks to our nature conservation initiatives, we too are blessed with the opportunity to watch these beautiful fireflies in action. Accessible via the North-South Expressway, <a href="https://www.facebook.com/firefly-valley-leisure-park-347760978745/"target="_blank">Kota Tinggi's Firefly Valley Leisure Park
offers night-time walks and cruises for those who wish to catch a glimpse of the fireflies in their natural habitat. Aside from firefly watching, there's a restaurant, mini zoo as well as camping tents for rental available at the park.
Affordability Rating: $
Fees: You can go for firefly watching at only RM10 per adult and RM7 per person for kids. If you prefer something more romantic, take a boat to watch the fireflies at RM18 per adult and RM12 per child.
Things to look out for: For the best firefly watching experience, visit the park on days with minimal moonlight. Don't forget to bring insect repellents to prevent mosquito attacks! Also, note that outside drinks and food are not allowed in the park.
The Salty Sojourners
Impressive, scenic salt flats of Bolivia may seem out of reach for us…or is it?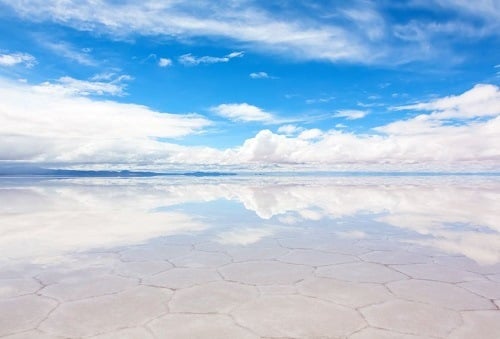 What most people may not realise is that we have our very own Salar de Uyuni in Malaysia and it is accessible via Pekan Sasaran, Jeram, a small sleepy fishing village in Kuala Selangor. Also known as <a href="https://www.facebook.com/skymirrortour/"target="_blank">Sky Mirror
, the Sasaran beach salt flat/lake is a unique tourist attraction that has recently gained recognition. Thanks to various social media platforms who had made the destination viral, it is now a trendy holiday destination in Malaysia.
Affordability Rating: $$
Fees: At the time of writing, there is only one travel operator – <a href="https://www.facebook.com/SkyMirrorTour"target="_blank"> the Sky Mirror Tour
– that offers boating tours to Sasaran beach. The fees start from RM80 per person for adults (with MyKad, RM100 for non-MyKad holders) and RM60 per person for children between 3 to 12 years old (with MyKid / RM80 for non-MyKid holders)
Things to look out for: Make every photo count! Visitors are encouraged to wear colourful clothes and bring decorative props for best effects. As there is no dry place for your belongings, you may need to take waterproof bags along to protect your belongings. Note that the Sasaran beach tours are only available on the 1st and 15th of lunar month, and 4 days before and after the dates, where the sea level are low.
We hope that you have found our list of travel destinations useful for your holiday planning. If you are worried that you don't have enough money set aside to visit these awesome locations, it's time to start saving! Start by heading over to Agoda and book hotels with great deals to help you save up when you travel! To get all the benefits of the best saving accounts in Malaysia, just use our <a href="https://ringgitplus.com/en/savings-account/"target="_blank"> comparison tool
and choose the best savings accounts to help you get more from your money! Want to get more out of your travels? Here's an easier and faster way to do so : participate in our Travel Getaway campaign!