People travel around the world for many reasons, ranging from a business arrangement to experiencing new cultures. While most of the time the adventure starts once you have reached your destination, sometimes the journey to the destination itself can contribute to a memorable experience altogether.
In this article, we will be exploring the world and experiencing a new culture with these alternative travel methods. Do note that some of these methods of transportation are unique to specific regions so some careful planning in advance may come in handy if you wish to apply these methods to your future travels.
Kap Chai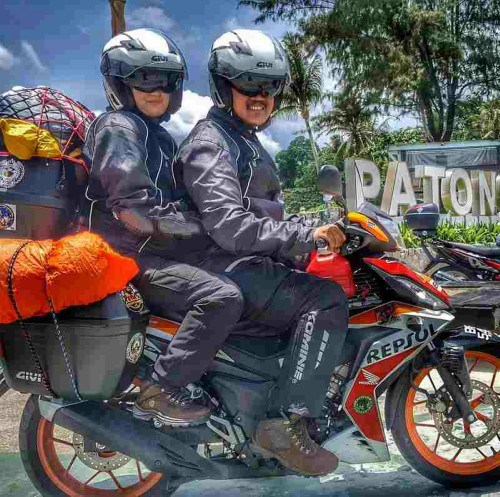 Image courtesy from Malay Mail Online
You may think we're mad for suggesting a motor-bicycle (more commonly known as kap chai among us Malaysians) as one of the means to travel around the world. After all, most would complain about the long distance that one might need to cover along the way, doubting the capability of a kapchai to do so.
Benefit: You can travel around at your own pace and schedule to experience the surrounding. You might be familiar with the story of a Malaysian couple travel to London on a scooter that has made its rounds on social media last year.
Things to note: Petrol price would take a huge slot in your budget and should your kapchai break down in the middle of a journey, finding the right spare parts to repair it may cause unwanted delays to your planned itinerary.
The Telegraph detailed the countries with the cheapest petrol price and countries with the most expensive prices:
from Venezuela at $0.01 per litre (cheaper) to Iceland at $2.08 per litre (Expensive).
Other charges: Ferry fares, vehicle maintenance, visa fares, traffic rules, and summons can cost you a pretty penny so yes, some research (and traffic discipline!) is essential before heading to a foreign country.
Freighter Travel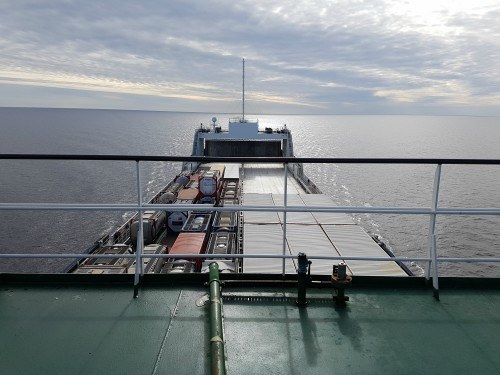 Many people as they will always associate cruise, ferry and rented yacht as the main method to travel by sea, but that's not the only options available. Freighter travel is traveling by sea via a container ship, which is a little more common in the West. The number of passengers on freighter travel is a lot fewer than the cruise as the ships' main purpose is to transport cargo and the crew so you may wonder, why should freighter travel be a part of your consideration?
Benefit: You will have a lot of room to yourself as the maximum number of passengers is 12. Another reason is to consider is value for money compared with regular star cruise.
| Trip by Sea | Day | Price |
| --- | --- | --- |
| Star Cruise Virgo to Five destination | 5 | RM2675 per person (RM535 per day) |
| Freighter Travel From Australia to North Asia | 42 | AUD 5900 (RM14849), about RM432 per day |
Things to note: Pay attention to the schedules, journeys, visa charges and health requirements to be onboard. You need to find ways to entertain yourself otherwise you will be just facing the sea or a bunch of containers.
<a href="https://ringgitplus.com/en/insurance/?utm_source=ringgitplus&utm_medium=banner&utm_campaign=my-rpint-gen-gen-insurance&utm_content=blogcta_ins_compareinsuranceplanson_ringgitplus_mid"title="Compare insurance plans">

Eurail Passes
From the sea, we now go back to the land with a more common form of transportation that is surprisingly connected to almost every European country. For students studying abroad and frequent travellers to Europe, the European train system is considered as one of the best railway systems due to its connectivity.
It is also considered as one of the cheaper options for short distance travel between countries. However, the fare rate is dependent on how many countries you want to go and the distance. As such, people would go and buy Eurail passes for cost saving.
Benefit: The Eurail passes help travellers to save money. Blogger Nomadic Matt wrote about his experience on how he managed to save $100 with the passes despite travelling to six European countries so that's definitely food for thought.
Things to note: You need to check Eurail's website for routes, schedules, availability and need for reservation. Aside from that, you will also need to find ways to entertain yourself (not all trains come with free high-speed internet) and protect your belongings.
Chicken Bus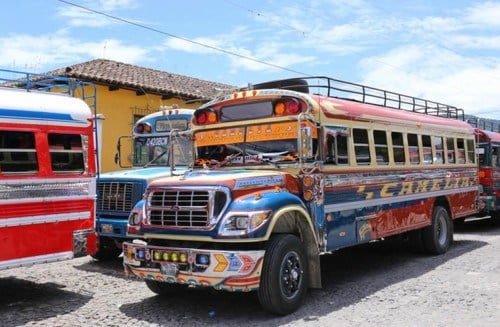 Image courtesy of World Nomads
For most of us, the bus is nothing more than just another common form of public transportation around towns. For tourists to Guatemala and other Central America countries, buses became more than just transportation, it became a unique must-try experience.
These buses are the Chicken Buses as they are also used to transport live chickens. These buses are mostly repurposed retired buses from the US and Canada that either travelled 150,000 miles or 10 years old.
These buses often decorated with colourful paint jobs, pictures, and religious slogans.
Benefits: The bus fare is two times cheaper than a regular taxi fare and has multiple schedules. You could even buy food on the buses as the locals will come up to the buses and sell street food.
Things to note: Keep an eye on your luggage and possessions as there are many incidents of theft and damaged goods. You might experience some discomfort or injuries due to the rough terrain and overcrowding.
Bonus Balloons
You might be thinking we are talking about the movie "Up" when you reached this part. The reality, though, is there are a couple of people that travelled the world by hot air balloons. In 2016, a 64-year-old Russian priest became the fourth person to circumnavigating around the world via a hot air balloon.
Benefit: It is another fun way to travel as you control the flight. You could also seize the opportunity to savour the scenery.
Things to note: You need to a lot of fuel tanks ($46 per tank), awareness and attention to navigate your flight. You could be injured or lose your possession in mid-air if you do not have the necessary safety equipment or storage.
Have Fun, But Be Safe
As you plan your travel and try different forms of transportation, you need to keep these things in mind.
1) Keeping costs low and sticking to a budget may be important, but it should not come at the price of your safety and wellbeing.
2) Make the necessary preparations like creating a list, change currencies, look out for accommodation or hotel deals with Agoda, download travel planners or getting insured before you go abroad.
We wish you all a safe trip abroad and have fun travelling. Don't forget to factor in travel insurance as well as some countries will insist on it especially if you are bringing your very own vehicle from home. Looking for travel insurance? Find one that suits you and give you the peace of mind with our comparison tools.
Are there any other cool alternative methods that we have not mentioned yet in this article? Let us know your thoughts in the comment section below. Head to our Travel Getaway Campaign to experience more alternative travel methods in 19 attractive destinations.