Airport waiting can be brutal for some, yet it is unavoidable sometimes even with the best planned intentions.
Although waiting is expected with air travel, it's still no fun wasting time when you could be soaking up the sun on a tranquil beach.
Worse still are the excessive delays that can drive one a little stir crazy. Couple this with a tightly wound travel budget and you have the perfect formula to provoke travel-related melancholy!
While you may be used to the standard hold-ups associated with air travel and even tolerate flight delays now and again, there are ways for you to maximise travel funds and still beat your transit blues.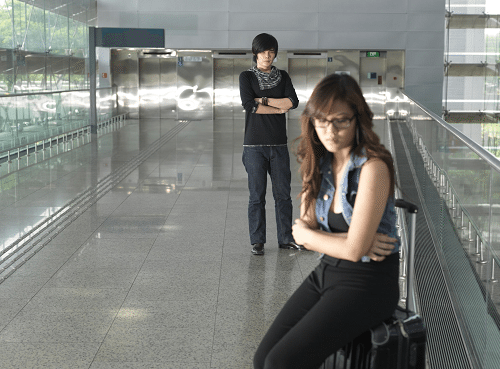 Read on to find out how you can #GetMore value for your travel money even while you wait.
1. Use the Lounge
You might be able to endure waiting around if you were simply headed home, but what if you actually have a few more stops to make before concluding your holiday?
Feeling jaded and utterly annoyed is no way to enjoy a trip you've been looking forward to. There's no time like the present to enter that exclusive airport lounge you've always walked pass and use it to relax, eat free food, and even revitalise with a hot shower!
There is however, that little matter of cost. To gain access, you may need to purchase a pass which can be expensive. For instance, the most basic Priority Pass membership (lounge access programme available worldwide) costs USD99 with an additional USD27 per entry, which totals approximately RM521 (exclusive of taxes).
No frugal traveller wants to pay this much and the good news is, you might not have to. Here are some ways to lounge for free or at least for less.
1) Gain entry with loyalty points collected from hotel stays (Hilton HHonors and Marriott Rewards).
2) Enter by redeeming miles earned from frequent flyer programs (for e.g MAS Enrich).
3) Get complimentary access with travel credit cards and some regular credit cards.
2. Go on a Mini Vacation
Put a positive spin on your wait time and use it as an opportunity to enjoy an extra vacation day. If you are experiencing a lengthy delay, consider getting cheaper (but still safe) accommodation for overnight stays while you explore the city.
Remember that a lot of major airports are situated close to city centres, so it may not cost a lot to get there and have a walkabout. To minimise expenses, try to hop on a free airport shuttle service if it's available.
For a quick and easy way to find things to do at the eleventh hour in a foreign city, check out travel apps like Last Minute Travel and Jetsetter. It even provides tools to book accommodation and other reservations.
What if however, you don't have enough funds to spare? It's still not over yet; try these free activities while waiting:
1) Take a lot of pictures.
2) Journal or blog about your travel experience.
3) Window-shop at the airport.
4) People watch or make new friends with other weary transit folk!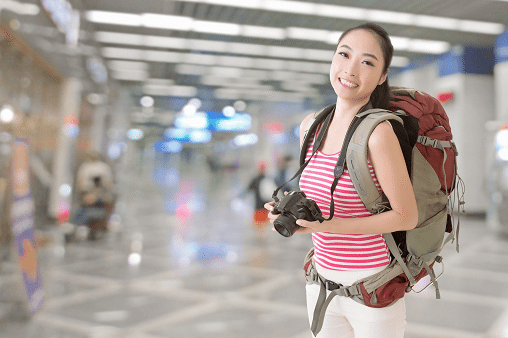 3. Insure for the Unforeseen
Was your transit break longer than necessary or completely unforeseen (bad weather, technical glitch)? Think about the expensive chain reaction sparked when you get delayed – you can end up losing hotel reservations, vehicle rental bookings, get charged penalties and miss connecting flights.
Did you know however, that travel insurance can help cover some of the associated costs? Yes, in fact, it's one of the best ways to #GetMore value for the money you've spent.
The premiums for travel insurance vary depending on the duration of travel, number of travellers, destination and level of coverage. But on average, travel insurance may cost as little as RM10 to as much as RM1,000.
Note, however, that the fine print can sometimes exclude coverage for certain travel areas, so be sure you understand the terms of your policy thoroughly to avoid surprises.
Also, most travel insurance do not provide cover for costs related to flight delays that occur in mid journey (e.g. you missed a connecting light, arrived late and then lost your hotel bookings) so do check the fine print or call the insurance company before buying a plan.
If you paid for your flight using a travel credit card (or even a regular credit card); do a quick check on the availability of free insurance on your credit cards. Give your bank a call if in doubt of the terms.
4. Ask for Compensation
Are there any benefits that may be extended to you in the case of delayed or cancelled flights? Well, depending on where you are in the world (and your chosen carrier), you may be entitled to receive compensation in terms of cash, accommodation, flight upgrades, transport costs and even refreshments.
For instance, if your flight was overbooked and you are delayed by three hours or more – you may be able to gain compensation by negotiating with your airline.
But even though most will do its best to accommodate you, not every carrier will provide you with recompenses.
To successfully work out an arrangement, take some time to read the conditions of your carriage before you travel. If you're up for a little more reading, brush up on the regulations for flight delay compensations specific to your travel zone.
Seems like a bit of homework, but it could pay off in the long run – knowledge is power (and sometimes money!).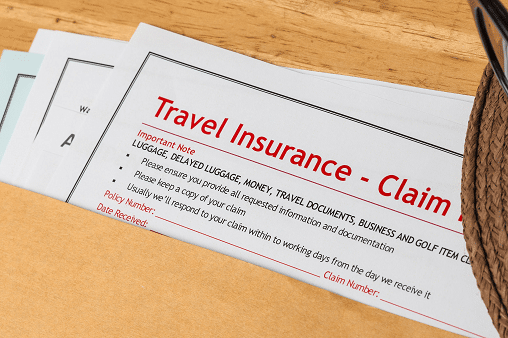 "Time you enjoy wasting is not wasted time" – Bertrand Russell
Let this clever quote be your mantra whenever you're forced to wait at an airport. Why let a few minor hiccups ruin an awesome vacation that you've worked so hard for?
In fact, the best way to actually get more out of your travels is by simply refusing to let the little things disrupt the big picture. Instead, focus on being pro-active so even in the event of extreme delay; you can remain Zen enough to still #GetMore value for the time, effort and money spent!
Did you like learning how to #GetMore for your travel in this article? Follow our #GetMore hashtag on your favourite social media channels as we bring you more tips on how you can get more for your money in everything from travel to shopping and dining until the close of 2015. Who wouldn't like to #GetMore for their money?