If you're travelling soon and looking for better ways to #GetMore value-for-money travel tips, look no further, we've got another installment of our weekly #GetMore travel articles.
This week, we're giving you the skinny on packing light for your next holiday. Chronic over-packers, this one is for you. Don't pay more for overstuffed baggage again with these tips.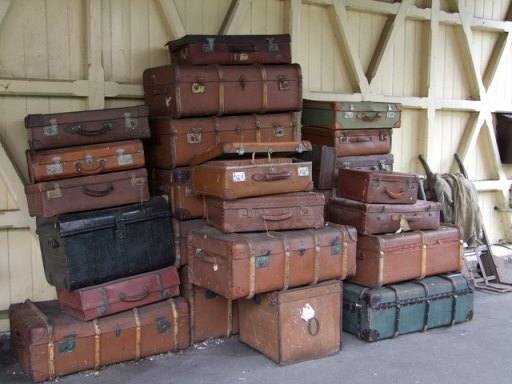 Paying More For Big Bags
To say it's difficult to lug around your overstuffed, tonne-of-bricks travel bag, is putting things lightly. Yet, so many of us panic at the thought of being even a little under-prepared that we over do it and pack excessively.
But did you know you could #GetMore for the baggage limit you are allotted and spend less money by simply packing smart?
Yes, it's a truth universally acknowledged that travellers in possession of heavy luggage exceeding the checked baggage allowance will have to pay, a lot.
For instance, some low-cost carriers like Air Asia, does not check baggage for free. It instead charges RM58 for checked baggage weighing up to 20kg (for a flight from KL to Bali) with excess baggage charges of RM50 per kg.
Yup, you read that right, 1kg – which is approximately, equivalent to:
a) two 500ml mineral water bottles or,
b) a large dictionary or,
c) 3 cans of carbonated soda.
See how easy it is to pile on the kilos in your luggage? Not to mention the expenses. You could easily buy all those items at your destination for RM50!
Full-service airlines usually give free allowances of checked luggage, Malaysia Airlines, for instance, gives a maximum of 30kg for economy passengers.
That is rather generous but still, if you're a heavy packer, it's easy to exceed allowances and be saddled with excess baggage charges. (For a flight from KL to Bali, a 3kg block of excess baggage would cost RM108)
You could end up paying a whole lot more in excess baggage fees if travelling further or taking connecting flights. If this isn't reason enough to pack light, we don't know what is.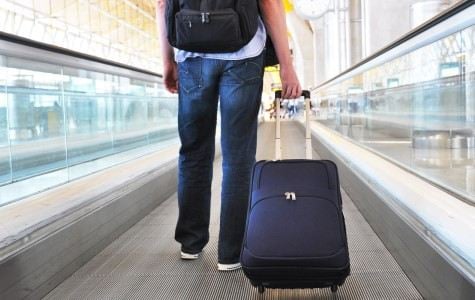 How to Pack Light?
Seems simple enough, just take less stuff with you, right? Well actually, it's better to pack smart rather than just limit your travel gear. Here's how to do it.
Tip 1. Pack only what you need
If you've heard it once, you've heard it a thousand times. You don't need to pack for the eventualities of winter, summer and spring if you're going to travel Thailand for a week.
Don't fret if you haven't packed enough of the basics like shower gel or shaving cream. Your hotel should provide you with these for free and if not, just pick some up at a local store.
Attempting to pack for every occasion will send you into a spending tailspin before the big trip, and this can quickly eat up your travel funds.
Tip 2. Go clothes-LESS
This is where most of us get caught; the idea of running out of things to wear is just too much to bear for some. However, with clever planning, your weighty wardrobe needs can be easily met even as you pack less clothes.
If you do indeed run out, simply take advantage of complimentary laundry services available with some hotels.
Travel experts advise to carry, at most, a week's worth of clothes and if you can manage it, cut out another 20%. As you plan what you need, remember to pack outfits with which you can mix-and-match easily. Stick to a range of neutrals and just one special party outfit.
Tip 3. Take light reading literally
Relaxing by the beach with a good book is the ultimate way to relax for some but hefty hardcovers take up space and add bulk to the luggage.
Opt instead for paperbacks or better yet, get an electronic version to read on your phone. Smartphones these days can easily read books with the help of downloaded apps.
If you're the type who wants a good lot of books to choose from – bring your e-book reader.
Tip 4. Leave room for shopping
Keep space for mementoes and other shopping that you will no doubt pick up along the way.
Planning for your holiday purchases mean freeing up space in your luggage well before you even make your journey.
Don't let your purchases cost any more than the additional you may pay through a higher exchange rate by preventing the onslaught of an excess baggage charge.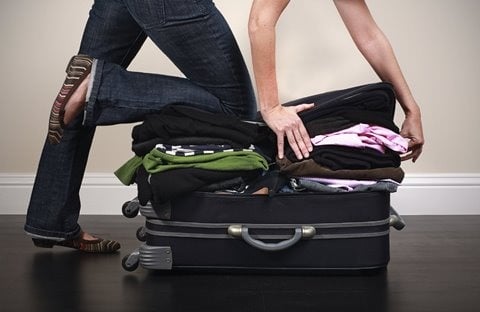 Tip 5. Travel with just a carry-on
So many have chosen to travel light with a single carry-on and have never looked 'bag' since. Why? Because it makes travelling so much more convenient!
Think about it, you'll avoid spending time waiting in baggage claim areas or dealing with lost luggage. It's also a lot more freeing to explore a new country with just one bag than trying to lug a gigantic wheelie luggage bag through an unfamiliar city with map in hand.
But best of all, it helps you stretch your travel funds. Don't believe us? Here's how you can #GetMore savings by simply packing light:
1) You don't have to spend on monstrously huge and expensive luggage sets, just one small, quality travel bag.
2) You won't waste money by purchasing 'just in case' items since there's no place for it.
3) You'll buy less on your trip – only the most worthy souvenirs.
4) You don't need to pay for checked baggage fees, especially budget ones that don't give free allowances.
5) You won't need to fork out another sen on excess baggage charges.
More Ways to #GetMore
Adding value to your trip is not strictly about money and how little of it you spend, instead, truly valuable travel gives you the best experience possible for the money you will spend anyway.
And there are so many ways you can do this; travelling light is just one of them. If you have a regular or travel credit card, find out about the exclusive perks or benefits that come with and if you're not satisfied, a change might be just what you need.
Don't settle for less, it's time to #GetMore!
Did you like learning how to #GetMore for your travel in this article? Follow our #GetMore hashtag on your favourite social media channels as we bring you more tips on how you can get more for your money in everything from travel to shopping and dining until the close of 2015. Who wouldn't like to #GetMore for their money?