By tomorrow, many stores both online and physical will be blaring year end sales. Whatever they choose to call it; (Black Friday, Cyber Monday/Weekend, Year End, Holiday Sale) the gist remains the same: they are all after your shopping ringgit!
That should be good right: Who doesn't love a good sale/deal? But is that really what it is?
Many stores would be offering good discounts but tricky ones still exist who will not be so generous with the deals. Spot the deal from the dud and #GetMore for your money with these shopping tips just for the sales-y weekend!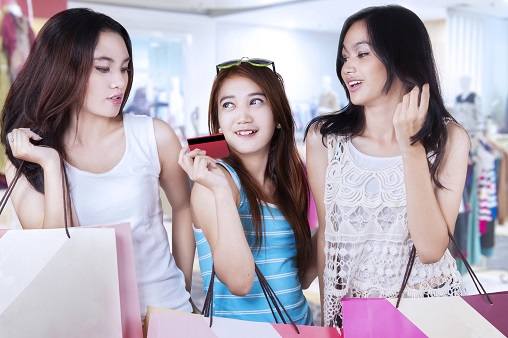 Don't Shop in a Hurry
The worst thing you can do during a sale marathon is try and squeeze it into a half hour segment. Trying to quickly make purchasing decisions will pressure you into forking out for items you may not have really wanted or getting caught in not-so-stellar deals.
Apportion a good amount of time depending on your shopping list. The more items you need to get, the longer you need to spend looking and deciding. This doesn't mean you have to pack the full shopping effort into one day – spread it out over the weekend and give yourself time to mull over the options before making a purchase.
Stay Comfortable and Hydrated
When planning a full shopping day dodging crowds and queues; it pays to dress comfortably and keep drinks/food on hand if you need it. Being hungry or uncomfortable will again spur you to make quick and not always wise decisions just so you can get off your feet or get some food.
Of course, this isn't a problem if you are online shopping but that will require a different kind of preparation – which we'll get to next!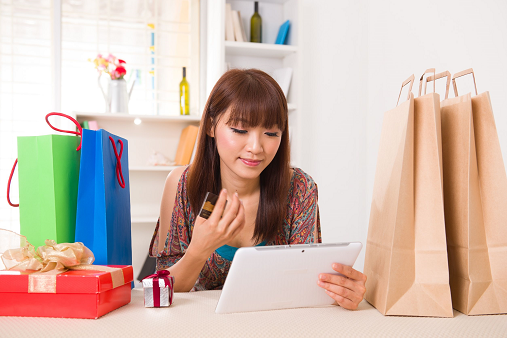 Make Budgets
When going out to physical stores – though you can get carried away with the spending; it is easier to create controls. Take a limited sum of money and just one capped credit card would be effective enough.
Shopping online however, is a little more dangerous. When we have electronic access to our cash and credit cards – it can be all the more tempting to just click buy. The fact that we never see the cash changing hands could be an added detriment.
Make a conscious effort to set a budget when online shopping and keep track of it with every ringgit you spend. It will take a little more will power but it's not impossible – especially if you can see the amounts adding up on your spend list.
Scrutinise Deals and Do Quick Online Research
If you are shopping online – it's easier to do a quick check of similar websites or recommended retail prices of international brands to get an idea of whether or not your deal is a good one. However, even if you are at a store – you can take a moment to check the internet from your phone.
It would be even better if you were familiar with the regular prices and promotions in a store before you attack the sales period but even if not – it's easy to spot a dud bargain. Does the price seem inflated for the value you are receiving despite a hefty slash?
Don't be carried away by percentages. A 60% deal may look good until you realise that the 'before' price has been heavily inflated. Consider the value you are receiving from the price or the item versus the actual percentage discount being advertised.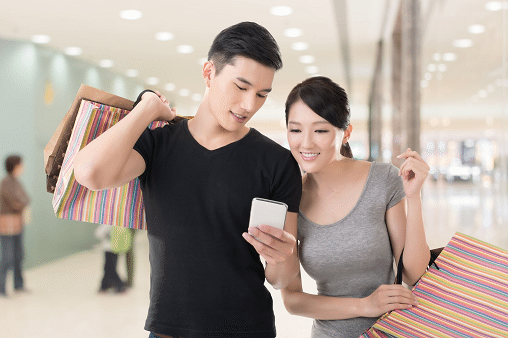 Practise Conscious Buying
There is nothing more difficult than practising conscious buying when you're faced with hordes of shoppers who look ready to shove you down the escalator if you eye their wanted goods. But breathe!
Don't get caught up in the frenzy of the sale and buy things you never intended to in the first place. Similarly, don't get caught up by sales rhetoric. Keep your wits about you and buy what you really want/need.
Check out our guide on conscious buying from just a few days ago to help you get through.
Take the Right Payment Tools with You
As mentioned above, the right mix of cash and credit will help you keep to your budget but you can save even more by bringing the right payment tool. Credit card companies often offer additional discounts at sales if you pay with their credit card.
One way to enjoy the perks of all your credit cards is to call the bank and have limits set on how much you can swipe per day. This prevents you from overspending but it means you have all your credit cards on hand should a promo arise at a store for any one of them.
If you are shopping online; look out for additional credit card deals such as Mastercard only promotions or additional discounts with cards from Bank A. We guarantee there will be a few of these around so keep your eyes peeled.
Remember – It's Only Shopping
At the end of the day, remember that it's only shopping. Missed a good deal? Item sold out? Parking at your favourite mall too crowded? It's not the end of the world.
Even the stampede inducing Black Friday sales happen every year – there will surely be more great buys to be had. Who knows – you may find something better, cheaper after the Christmas rush.
Happy Shopping!