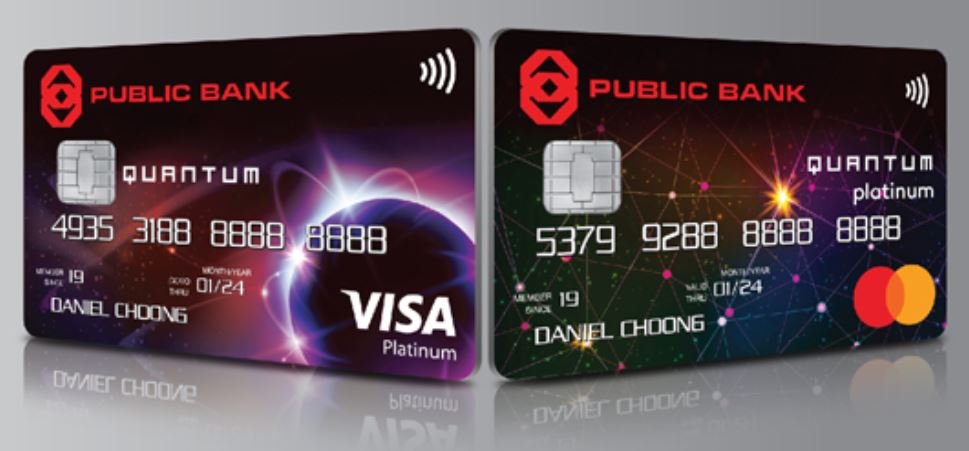 Public Bank is revising one of the most popular features of its Quantum Mastercard and Visa credit cards. Effective 1 December 2019, the 12-month Flexipay Plan for the Quantum credit cards will come with a 1% charge for a minimum retail purchase of RM1,200.
Currently, the Quantum-exclusive Flexipay Plan allows any retail purchases made using the either the Quantum Visa or Mastercard above RM1,200 to be converted to a 12-month instalment plan with 0% interest and zero one-time charge.

From 1 December onwards, the Flexipay Plan will have a 1% one-time charge of the converted amount. All other aspects of the Quantum Flexipay Plan will remain the same – the minimum amount remains set at RM1,200, and the maximum amount that can be converted is the card's credit limit.
It must be noted that the Quantum cards' Flexipay Plan is not the same as the Flexipay Plan offered by Public Bank (known as PB Flexipay). Despite the similar names, both plans are quite different. The Quantum cards' Flexipay can only convert retail transactions made using the Quantum Visa or Mastercard, have a fixed 12-month term, and on transactions of at least RM1,200. And, there is no one-time charge for Flexipay conversions made before 1 December 2019; after this date, it will be 1%.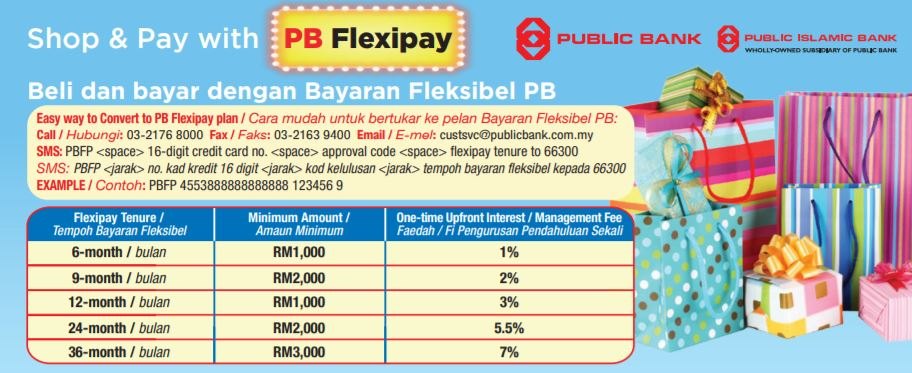 PB Flexipay terms, which are NOT the same as Quantum Flexipay
On the other hand, PB Flexipay offers five instalment terms (6, 9, 12, 24, 36 months), with varying minimum transaction amounts depending on the terms. While there is no interest charged to the converted amount, there is a one-time upfront "interest/management fee" that varies from 1% to 7% that is charged on the total amount converted.
The introduction of a one-time 1% charge to the Quantum Flexipay Plan will be a blow to Quantum cardholders who regularly use this feature to ease cashflow. That said, the possible cashback earned via the Visa and Mastercard variants may help offset this charge if you plan to use Flexipay after 1 December.
This is the second feature revision for the Public Bank Quantum credit cards in two months. In September, the Quantum cards' cashback features were revamped, offering 5% cashback for contactless transactions above RM30 (for Visa) and online transactions with no minimum spend (Mastercard). All in all though, despite these revisions the Public Bank Quantum credit cards are still among the best around when it comes to earning cashback for both online and offline transactions – check out our review of the cards to find out how to maximise monthly cashback from these cards.
(Source: Public Bank)