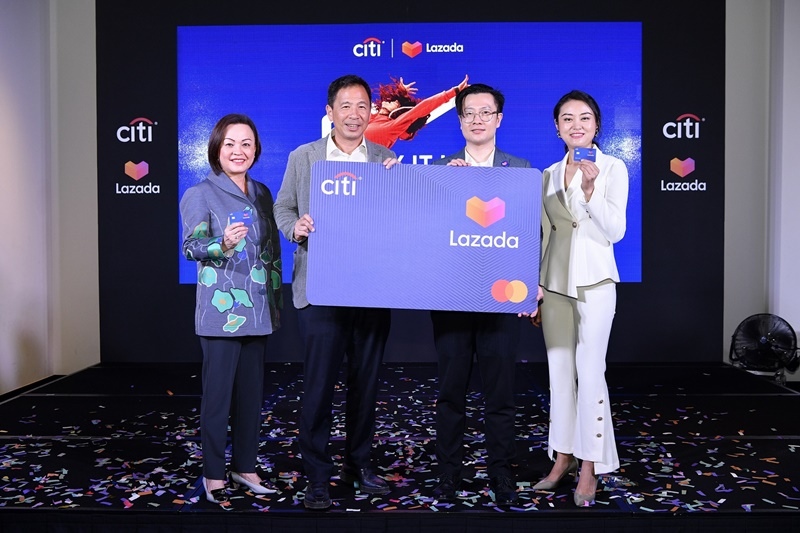 Citibank has teamed up with popular e-commerce platform Lazada to launch the first co-brand e-commerce credit card in South East Asia. The Lazada Citi Platinum Card offers 10x rewards points for Lazada purchases, which can be used to offset future Lazada purchases. It also bundles other discounts and bonuses aimed at the millennial generation.
10x Rewards Points & More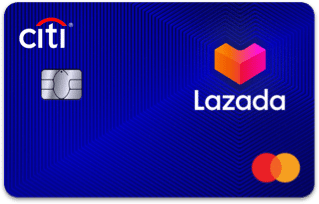 The Lazada Citi Platinum Card works mainly as a rewards credit card, and as you would expect, you earn the highest points for using the card on Lazada. The Lazada Citi Platinum gives you 10x points for every RM1 spent in Lazada, (which also includes topping up your Lazada Wallet), capped at RM500 cumulative spend per statement month. You also get 5x points for spending at Citibank's selected lifestyle, travel, and wellness partners, similarly capped at RM500 spend on strategic partners each month.
Once you have hit the respective monthly caps for Lazada and strategic partner spend, you will earn 1 Rewards Points per Ringgit spent, the same rate you earn for other expenditure using the card. The Lazada Citi Platinum Card also has a "Monthly Bonus Points" feature, where you will receive 1,000 additional Rewards Points if you spend a minimum of RM1,500 during the statement month.
So, what can you do with your Rewards Points? According to Citibank's customer service, Rewards Points earned on the Lazada Citi Platinum Card can only be used to offset subsequent Lazada purchases. You can do this through Citibank's "Pay With Points via SMS" feature or directly through your Lazada account. The redemption rate is set at RM1 = 800 Rewards Points. Based on the 10x rate for Lazada expenditure, this means that you can redeem RM1 for every RM80 you spend on Lazada – offering a rate of return of 1.25%.
Discounts On Lazada And Partner Deals

The Lazada Citi Platinum Card's benefits are not limited to rewards points. Lazada Citi Platinum cardholders are entitled to exclusive vouchers for health, beauty, and fashion products on Lazada from the 1st to the 5th of every month. This month's promos include a RM30 off voucher for Maybelline (min RM100 spend), 10% off Calvin Klein (min RM350 spend), and RM50 off Herschel (no min spend).
Lazada Citi Platinum cardholders can also get up to 20% cashback on their Lazada Wallet top-ups. However, this is only applicable to new Lazada Wallet users who top up a minimum of RM50 using the Lazada Citi Platinum Card for the first time, and is capped at RM10. Meanwhile, existing Lazada Wallet users are entitled to RM10 cashback if they are the first 1,000 cardholders to top up a minimum of RM100 each month from now until December 2020.
On top of that, the Lazada Citi Platinum Card also has something to offer outside of the shopping platform. Cardholders can get discounts at selected travel and lifestyle partners – such as 25% off on Malindo flights to selected destinations, 8% off tours on Klook, and additional 30 minutes of Thai massage at Healthland.
Low Requirements Designed For The Younger Generation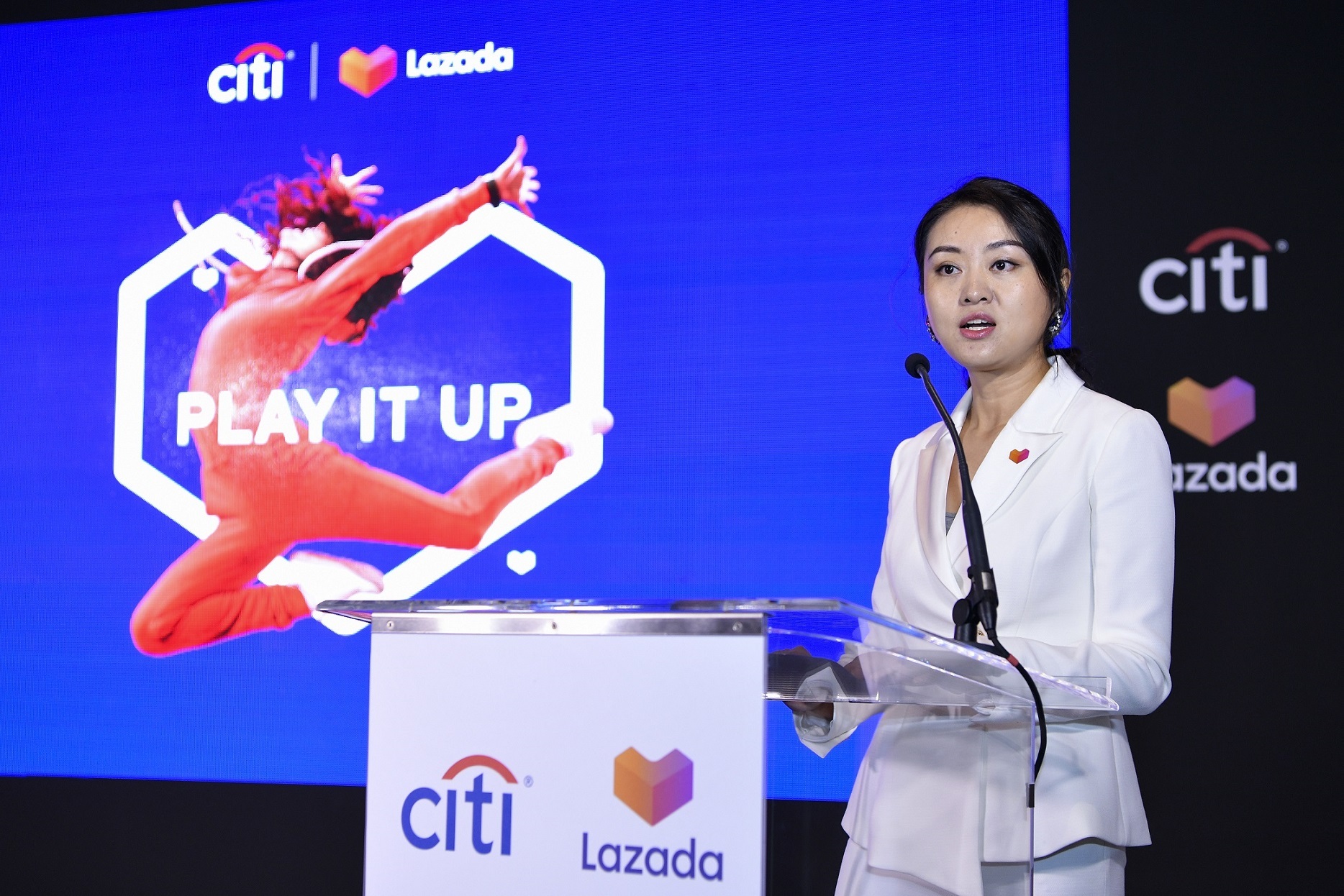 For those interested in applying for this card, the Lazada Citi Platinum Card is available to those earning at least RM2,000 per month (RM24,000 per annum), which makes sense as the card is clearly geared towards the younger, digital-savvy shoppers. It has an annual fee of RM100 per year, which is waived if you spend a minimum of RM15,000 in a year.
New Citibank applicants are eligible for RM500 worth of Lazada vouchers when they sign up for the Lazada Citi Platinum Card. All you have to do is complete the application completely online and spend RM2,000 within 60 days. However, applications that are not done online via Citi's Straight Through Processing (STP) will only entitle you to RM300 worth of Lazada vouchers.
The Lazada Citi Platinum Card is now open for applications in Malaysia and will be introduced to other Southeast Asian markets over the next six months. It appears to be a new strategy by Citibank to introduce co-brand credit cards with household brands in the region. Earlier this year, the bank partnered with Grab to launch the Citi-Grab credit card in the Philippines, with plans to roll out the card in other markets in the region.
You can find out more about the Lazada Citi Platinum Card on the Citibank website.